Starting a blog or going self-hosted can be a scary investment. (I've been there!) Even if you can create a professional blog for under $3 a month, you actually have to pay those money upfront to the hosting company. But what if you could pay monthly for your WordPress theme and start your blog on a budget?
While $100 might not seem like a lot, when you add the cost of a blog theme (that can be anywhere from $20 to $200), the logo design, the domain name and other necessary costs for getting started, that sum adds up pretty quickly and it seems like an awful lot of money to invest in a website in just one go.
And I'm familiar with that fear. That fear that creeps up along when you start a new project and escalates quickly when you actually want to invest your hard-earned money in it. That "what if it doesn't work out" fear that can keep amazing things from happening.
So just in case that fear pops up as you're reading this, allow me to add a little encouragement here. Starting a blog is the best thing you can do this year and it is so worth it! (Not to mention that they are so many opportunities for you to write about what you love and make money off it.)
Please note that this post contains affiliate links and any purchase made through such links will award me a small commission (at absolutely no extra cost for you). These funds help me feed my dog and keep this blog up and running.  Learn more about it here.
But if you want to start your own blog, you have to commit to the journey. And that means committing financially as well. (I'm going to be dead-honest with you here and let you know that you won't get far with a free blog.)
That means going self-hosted and having a premium blog design. Those are the things that your readers are going to notice first when they get to your website! That's your only chance to make a lasting first impression.
But what if you're on a budget?
Let's say that whatever initial investment you can make into starting a blog was already spent on hosting. How on earth are you going to make your website look professional and be sure it stands out from the crown?
If you can't afford a $90 theme (and you definitely can't afford a $2000 custom web design), your only option would be to choose a free theme – one of those plain, common themes that you see everywhere. And let's be honest, no one ever said: "I'm so glad I went with that free theme".
How to pay monthly for your WordPress theme
If you're sitting there wondering what options you have left, allow me to introduce you the discovery of the month – Pixelgrade Club.
Up until now, (as a solution for those on a budget) I would advise bloggers to pick a free theme, focus on the content and upgrade to a premium one as soon as they can. But I recently discovered a WordPress theme shop that allows you to pay monthly for your theme instead so that you can have a stunning website for less than $10 a month.
And the even more amazing thing is that you can switch between any of their templates as you wish. (Because there's nothing worse than investing in a premium theme and outgrowing it or starting to dislike it, but being stuck with it.)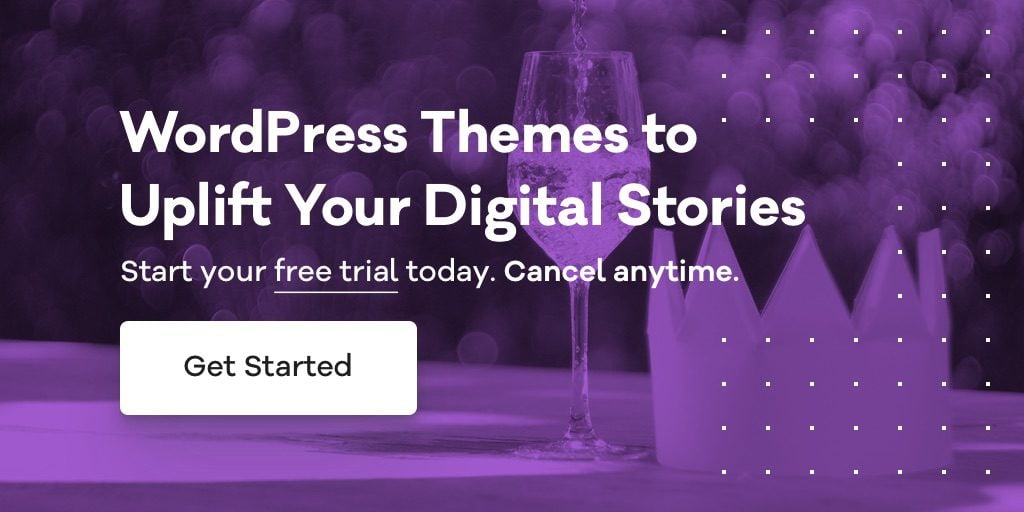 What is Pixelgrade Club?
Pixelgrade Club is a growing collection of beautifully crafted WordPress themes for bloggers and storytellers. They currently have six of the best blogging theme out there, tailored for different needs and industries, such as fashion, food, lifestyle and more.
With Pixelgrade you can launch your blog today at a super affordable price of only $9.95/a month. You can cancel your subscription at any time or switch between the themes that they have available at choice.
If you want something different for your blog, I highly recommend starting with their 14-day free trial period and testing out all their amazing features.
Why do I recommend them?
When the Pixelgrade team reached out for a collaboration, I was stoked to discover that they solve a problem that a lot of bloggers I know with have when starting out: finding affordable & unique web design solutions.
Besides the fact that these bloggers can now pay monthly for their blog themes, the Pixelgrade Club has a lot more amazing features that made me want to recommend them to you guys:
They have a growing collection of super modern, fun and sleek designs that stand out!
They are the only theme shop I know where you can switch between themes without having to pay extra.
They are incredibly affordable & they offer a free trial (so you can actually see how your blog would look like with their designs)
They have top-notch customer support and unlimited tech assistance
They are committed to excellence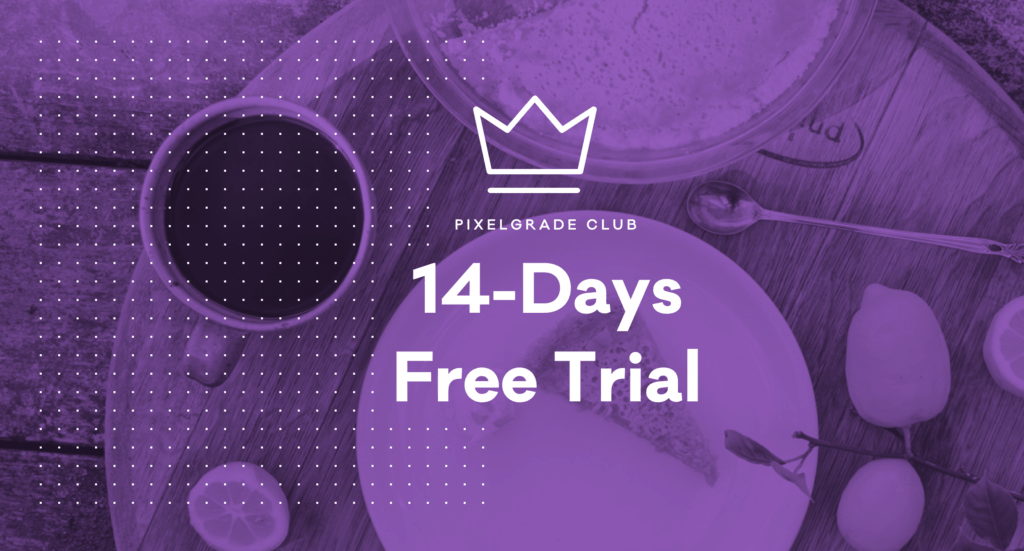 And when I say that they are committed to excellence, I mean it! I was thrilled to discover that the creators of Pixelgrade are actually from my native country, Romania.
And, fun fact – Romania is one of the countries with the fastest fixed internet connection speeds in the world, ranking nr. 1 in Europe. (Not to brag, but one of our cities have also been crowned the town with the fastest download speed in the world.)
My point is that when it comes to the internet and anything that has to do with the digital world, we know what we're doing. So you're more likely to get all the latest WordPress & web design updates faster with a small company like Pixelgrade than any other theme shop out there.
And did I even mention how stunning their themes are? If you're bored of the standard templates that you see everywhere and you want to stand out in the crowd, you are going to adore these modern web design options.
So, to sum things up, if you're on a tight budget but you're serious about launching your blog, there's no better solution than paying monthly for your WordPress theme. You can choose this option until you can afford a premium theme, but by that point, I guarantee that you won't want to leave.
Pixelgrade has a selection of stunning themes that you can check out (my favorites are Felt, Gema & Silk) and switch between any time you want and their customer support team is there to help you with every small detail.
There's no better time to launch your blog than right now! And you have all the tools to do so on this page! You got this!
📌PIN ME FOR LATER!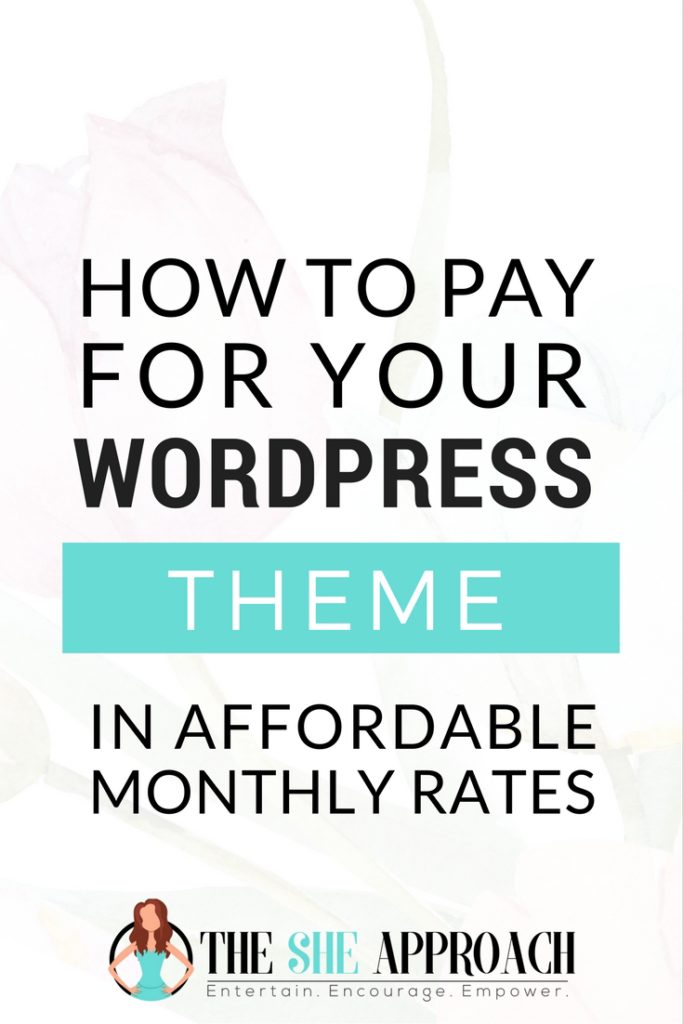 *This is a sponsored post was written in collaboration with Pixelgrade Club. All the thoughts and opinion on this page are entirely mine (except that one sentence about how amazingly fast Romania's internet speed is, where I quoted Wikipedia) and I truly believe that Pixelgrade is an amazing solution for bloggers who are on a budget but want to have a blog they are proud of.