About me
---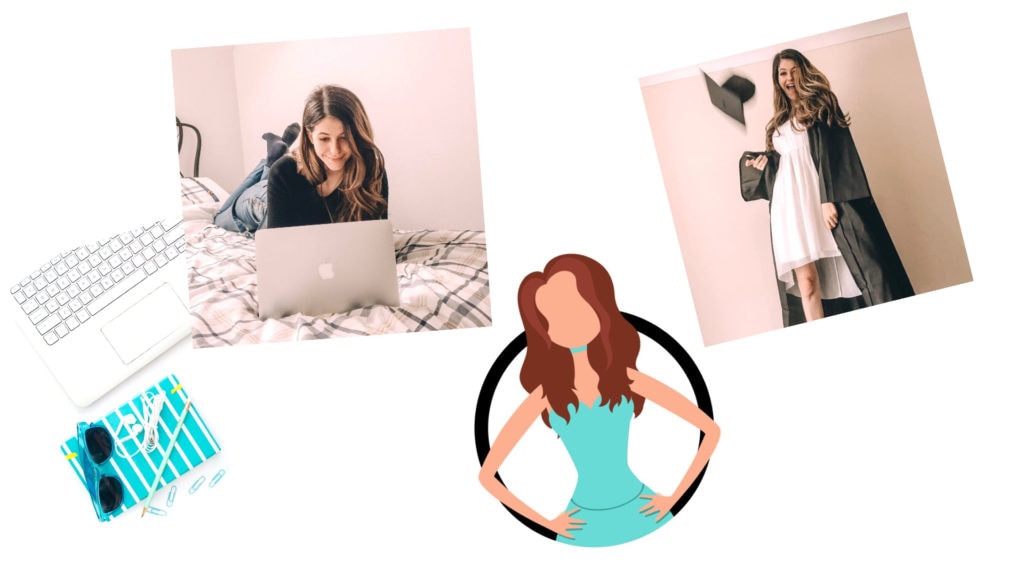 Hey there! My name is Ana Skyes and I am the voice behind this website and the blogging strategist that's going to change the way you approach blogging. (Pun intended!)
I started The She Approach blog in September 2016 as a university assignment, with the skeletons of 3 other failed blogs in my closet… but a burning desire to make this one work.
My plan: to turn my hobby blog into a small profitable online venture.
Now I blog for a living + I teach others to do the same, and I love every second of it! Also:
I'm a blogging strategist and coach. I've worked with dozens of bloggers 1-on-1 (get on my blog coaching waitlist), trained thousands of students via my digital products and courses, I've spoken at several prestigious blogging conferences and virtual summits (including Blog Con London and the Infopreneur Summit 2019) and was featured in some pretty cool interviews and articles in places like Social Media Examiner and the Blogosphere Magazine.
I have a bachelor's degree in Media & Communications after graduating from a prestigious UK University in 2019. (And you bet that I poured everything I learned about marketing and PR into my own blogging approach & teachings.)
I'm an Amazon published author and my first Amazon book went nr.1 in multiple categories in the launch week (which is still hard to believe!).
This blog, started back when I knew nothing about blogging as a profitable business, documents my journey from a hobby-blogger to now a full-time blogger and educator.
From how I made my first affiliate sale or my first $100 blogging, all the way to how I earned over $100,000 with my small blog, I enjoy breaking down the DOs and DON'Ts of what it takes to take your blog to the next level.

From social media to blogging, affiliate marketing & or self-publishing tips, The She Approach is where I provide women with a strong foundation, actionable tips and tried and tested strategies to boost their blog traffic and grow their online income.
This sounds very fancy, but in simpler words, I want to be an online cheerleader and a resource for women in business, bloggers and solopreneurs who are trying to figure this online stuff out and turn a hobby into a profitable side-hustle or business.
Because if I did it, you can too!
Trust me! I'm not special.
But what I do differently from your "typical blogger" is that I treat my blog and social media accounts as guinee pigs that I experiment on when it comes to growth and marketing strategies, and then I break down what works and what doesn't into helpful blog posts, digital trainings and emails.
In fact, my email list gets exclusive content and free blogging advice, so be sure to sign up to that if you want to be the first to know about my crazy experiments and findings.
---
---
Besides that, I'm just a regular gal, living its best dog mom life. Just in case you're curious to know what I'm made of outside of my blogging addiction, here are some random facts about me:
My social media obsession started back when I was 16 (I grew my Tumblr fandom blog to over 3000 followers in one summer and reached 7k on Twitter a few months later)
I believe life is too short to worry about being a bad dancer (which – FYI – I totally am)
I never say no to pancakes
I have a lovely staffy dog called Flicka
I am the biggest supporter of women doing amazing things online!
I own more books than I'll ever have time to read in this life (and always buy more)
I'm a Pinterest addict and midnight snacker
Want to keep in touch? You can find me on Instagram, Twitter, Pinterest, or Facebook.
In conclusion, I'm a very approachable gal. Never hesitate to reach out on social media or contact me in private, okay? I'd love to hear what you have to say! And I'm actually nice (Dogs and kids love me!). I promise.
Interested in a collaboration or in working together? I'd love to! Click here!
---
Need to quote me in something? Include my bio:
Ana Skyes is a blogging coach & strategist, sharing no-fluff blogging tips that bring real results. She's been in the business of helping content creators and solopreneurs increase their website traffic and online income for the past 4 years, when she first founded The She Approach. With a BA degree in Media, features in publications such as the Blogosphere Magazine & Social Media Examiner, Ana has helped 5,000+ paying students and 500,000 blog readers with her free content and courses.