Initially started as a lifestyle blog that combined the love writting with blogging tips, The She Approach quickly became a platform for bloggers and small online business owners to get informed, encouraged and empowered so that they can go out there and conquer the online world.
(If that's you, stick around and have a look! I have awesome resources and tips especially for you.)
From social media to blogging, affiliate & or email marketing, The She Approach focuses on providing women with a strong foundation, actionable tips and tried and tested strategies to grow and expand their online reach. 
This sounds very fancy, but in simpler words, I want to be an online cheerleader for women who want to be heard in the digital realm and for those who use blogging as a way to make their voice heard (because it's our way or the highway, ain't that right, ladies?).
The She Approach is the platform I use to show you the discoveries, the mistakes and the questions I'm living with at the moment, in the hopes that my experience will be of service to others who are following the same path.
💎  DISCLAIMER: I do not consider myself to be an ultimate expert on the subjects I tackle. I am currently experimenting the process of growing my blog and starting my own business and I simply want to take you along for the ride, share the strategies that worked for me and let you in on the tricks of the trade that I learn along the way.
While there is a clear accent on growth (whether that is growing your blog, expanding your audience or building your online business), this blog will teach you how to achieve your goals by focusing on the fun and exciting part of learning because growth is not always about the numbers.
That is why book reviews and interviews with inspiring online entrepreneurs are also frequently featured on The She Approach: to provide encouragement and inspiration that you can take and use along even when the numbers don't add up.
I might occasionally deviate from these topics with a few lifestyle or travel posts and features of my very adorable puppy, just to give you an insight into what goes on behind the scenes.
---
---
About me
---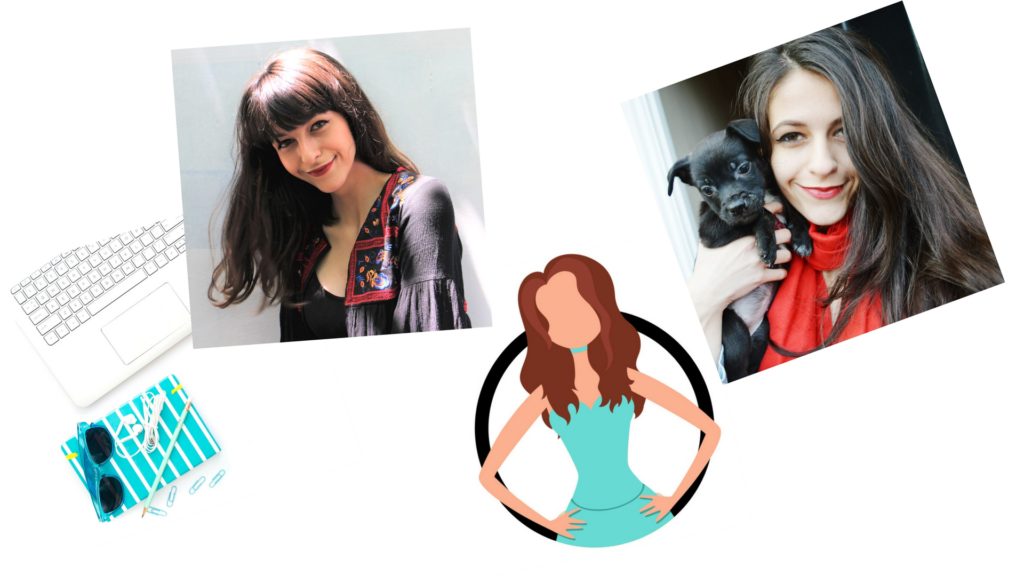 Hello there! My name is Ana and I am a 21-year-old Birmingham blogger, PR student (that's taking a gap year to explore the possibilities of the digital era), affiliate manager, blogging consultant, professional binge watcher and proud puppy owner.
Originally from Romania, I took the leap to move to the UK back in 2015, pursuing my passion for the digital world and my communication studies. I was provided with some exciting opportunities to freelance for small online businesses as a consultant, social media manager, freelance writer and virtual assistant while growing my own platform at the same time.
As I mentioned above, I use this blog to share my blogging and entrepreneurship journey which is why I hope you bare with me as I also share some of my personal struggles, questions, and discoveries.
Besides that, I am a relentless seeker, a passionate writer, and a part-time workaholic. And just in case you're curious to know what I'm made of, here are some random facts about me:
I happen to think that I am funnier than I actually am
I believe life is too short to worry about being a bad dancer
I never say no to pancakes
I also never know what to write in these pages which is why I feel the need to bring up my love of pancakes and puppies.
Did I mention I love puppies and dogs?
I walked on hot coals during a Tony Robbins conference and survived without a "scratch". #humblebrag
I started my online growth obsessions back when I was 16 (I grew my Tumblr fandom blog to over 3000 followers in one summer and reached 7k on Twitter a few months later)
I have a lovely staffy pup called Flicka (she's one of the best things that ever happened to me)
I am the biggest supporter of women doing amazing things online!
I own more books than I'll ever have time to read in this life (and always buy more)
I'm a Pinterest addict and midnight snacker
I sleep with my socks on.
Want to keep in touch? You can find me on Instagram, Twitter, Pinterest, Bloglovin' and Facebook.
---
About pages are really weird to write. You basically have to talk yourself up and act all-knowing and important so that people know why you're worth it. (Disclaimer: I do not know everything nor I claim to, but I really enjoy learning, testing and even making mistakes in the process so I can share what works and what doesn't)
In reality, I'm a very approachable gal. Never hesitate to reach out on social media or contact me in private, okay? I'd love to hear what you have to say! And I'm actually nice (Dogs and kids love me!). I promise.
Interested in a collaboration or in working together? I'd love to! Click here!
---
As Seen In…
---
I've had the chance to be a part of some really creatively cool projects. Here are some that I am the proudest of: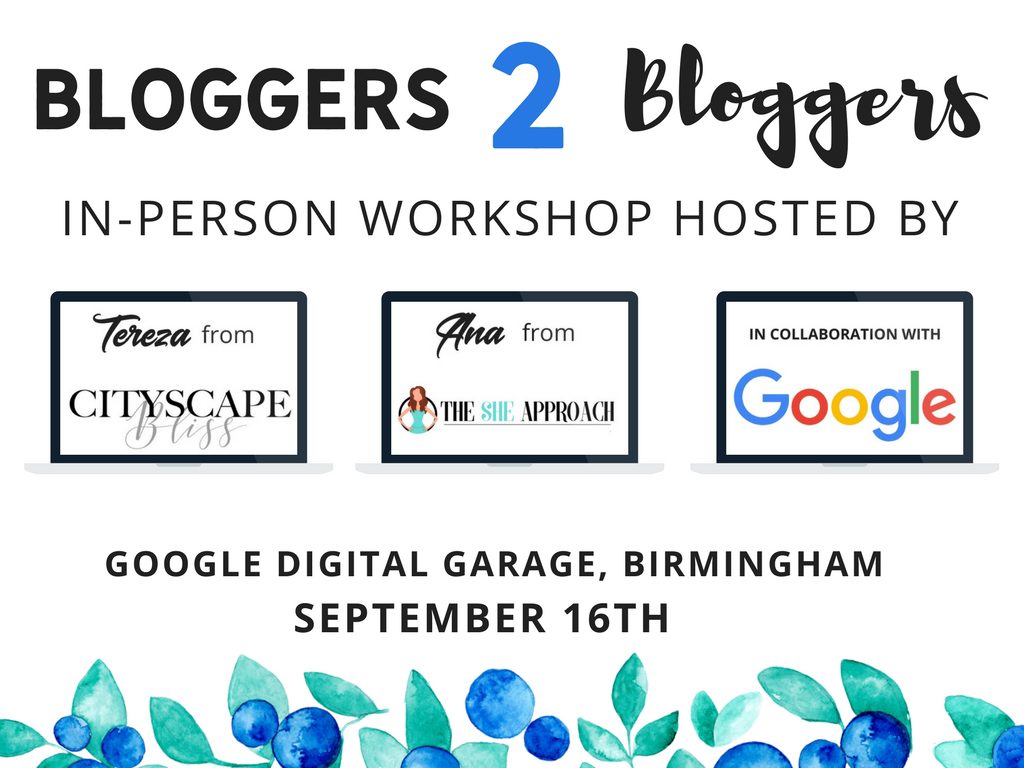 I co-hosted a workshop in collaboration with Google and their Digital Garage initiative.
 We filled all of our spots within 14 hours of announcing the event and got to talk about one of my favorite topics ever – blog traffic.