Let me guess why you're here…
You're a blogger who doesn't know where to start or what your next step should be.
You're overwhelmed by the amount of information out there and you feel like you've tried everything already.
You're frustrated that things aren't going as planned and you're ready to see some results. ANY RESULTS!!
You want this (blogging) to work SO BADLY. For you, failure is simply not an option!!
You want a better life – and more freedom – for yourself and for your family, and you see other people making that happen through their blogs. Why shouldn't that be possible for you too?
Am I getting closer?
Are you tired of investing in your blogging education, only to be left dazzled and confused by the amount of information that you're now too overwhelmed to implement?
Are you committed to taking your blog to the next level, getting your message out there and fearlessly pursuing your dream, but you just don't know how…?
Are you ready to see some money coming in from your blog, but you're getting discouraged every day that it doesn't happen and you just need someone in your corner (who understands blogging) cheering you on?
Have you been blogging for a while and you're ready to make something happen but you're not sure how?
It's time to get serious about your blog!
If you are at the end of your rope and maxed out on what you can do by yourself (and trust me – I know you've tried what seems like everything), sign up for blog coaching with me here and let's figure it out together.
I can help you identify what your next step should be (or how to get started), create a strategy that works for your niche and audience, keep you accountable to getting things done, and help you get a return on investment for all the work you put into your blog!
All the information and the resources you need in just one place – it's like blogging success on a silver platter.
P.S. I'm looking to work with MOTIVATED bloggers, who are ready to show up fully to our coaching calls and put in the work in between our sessions. (You don't have to be blogging full-time, just to be willing to put in the time and effort to make the most of this.)
My name is Ana and I am a blog growth strategist, author, PR graduate and online blogging coach.
I've been helping bloggers, solopreneurs, and small business owners grow their web traffic and their online income for over 4 years my private 1-on-1 calls, social media & affiliate marketing trainings, free content and premium digital products.
After nearly three years of perfecting my own blogging strategy and helping bloggers in different niches apply it successfully, I am opening my coaching services to the public and I'm booking private strategy sessions that can help you get rid of all your blogging frustrations.
Read more about me and my work here.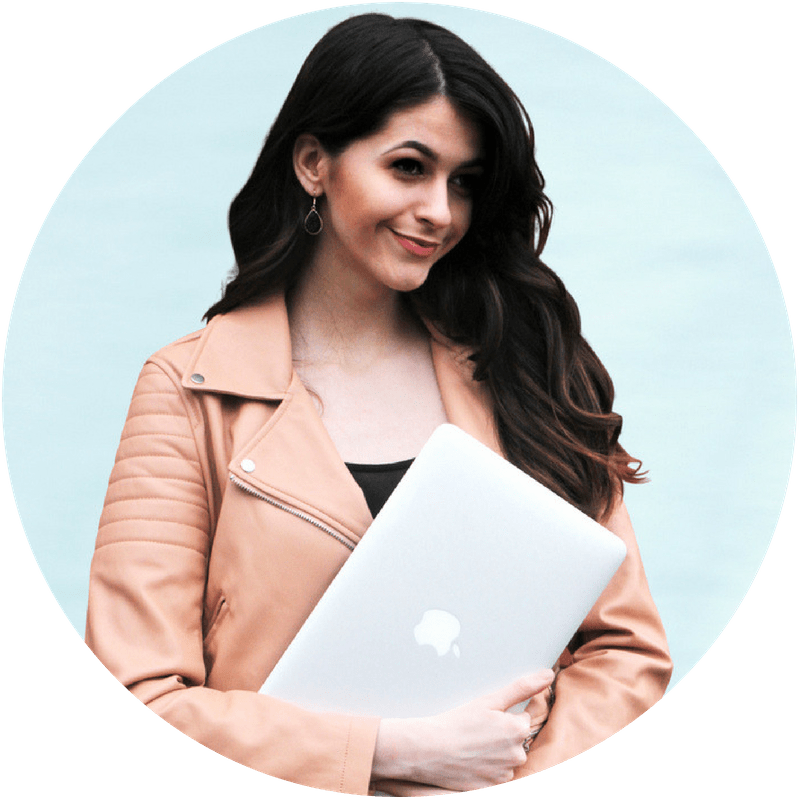 My blog coaching services include:
ACCOUNTABILITY & SUPPORT
If we're going to work together, I'll be much more than your blogging coach. I'll be an accountability partner (so you have the motivation you need to meet your monthly goals and keep on top of your tasks), an ongoing support (so you can get feedback and a second opinion on anything you need) and an enthusiastic cheerleader (so you can get encouragement from someone who's actually invested in your success).
STRATEGY SESSIONS & BRAINSTORMING
Our coaching calls will be all about you! Every bit of advice that I'll give will be tailored to your blogging niche, your audience and your personal goals. Not only will you get step-by-step guidance to conquer whatever blogging level you're currently struggling to pass, but you'll get to bounce YOUR ideas off me and have a mastermind partner who gets you and who gets the strategy behind building a successful blog.
TRAINING & RESOURCES
Why spend hours trying to figure out a social media platform or how to change something in your WordPress dashboard where you can get live training in our calls, or quick tutorials via email. Working with me means that you'll get unique solutions to your unique problems. And if I don't have the solution or other resources that can help you, I'll know exactly what or who to recommend instead.
Passive Income Strategies
What else i can help with:
My blog coaching packages & rates :
Deep Dive Strategy Call
An instant boost for your blog
1 x 75 minute coaching call

Targeting a particular blogging struggle

Walk away with an actionable plan

1 x 30 minute follow-up call
3 Blog Coaching Calls Pack
A flexible coaching opportunity
3 x 60 minute coaching calls

Flexible meeting times set by you*

1 product of your choice from the TSA shop**

Meet 1-on-1 over Zoom for bespoke advice
Three Months Standard
An ongoing coaching package
2 x 60 minute coaching calls per month

1 product of your choice from the TSA shop**

Bi-weekly accountability checks
Three Months Intensive
A VIP coaching package
4 x 60 minute coaching calls per month

1 product of your choice from the TSA shop**

Weekly accountability checks
* If you purchase a 3 calls coaching pack, you have 90 days to schedule and attend your calls. You have total flexibility over how many calls you want to have per week/month, as my calendar allows.
** For coaching packages where you get to select a product of your choice from my shop you can select any eBook, resources or course displayed there, expect my Ebook course.
How it will actually work:
STEP 1
To see if we're a good fit and to allow me to learn more about you, your blogging journey, goals and struggles, I'll need you to complete this short questionnaire. Once you do that, you'll be added to a waiting list.
STEP 2
As soon as a spot opens up, I'll reach out to schedule a free discovery call on Zoom. This will be our chance to find out if we're a good match before we commit to a coaching package. (Only available for those interested in the 3 months coaching packages.)
STEP 3
After our discovery call ends, I'll save your spot and you'll have 24 hours to make a decision and pick a coaching package that works best for you.
STEP 4
Once you let me know your final answer, I'll send over an agreement/contract (to keep us both accountable to our time spent together) and we'll choose a payment schedule that works for you.
STEP 5
After the first invoice is paid, we'll schedule our first call and get started! The calls take place on Zoom, and you'll have unlimited access to me via email as well. (*Subject to the coaching package you selected.)
If you have any questions about how this works or would like to get a personalized coaching package, send me an email over at [email protected] I'd love to hear from you!
If you're ready to get started the only thing you need to do now is to complete this short questionnaire to join my waiting list. I cannot wait to hear from you!
Client Love & Testimonials
Do you want to make sure that this is for you? Are you curious to know what past coaching clients thought of working with me and what their experience was like? Read what they had to say below: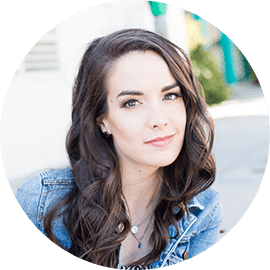 As a first time affiliate for a friend's e-course, I had no idea what to do (or what to expect) in terms of promotion and sales. How do I promote someone else's product in an authentic way? Would my audience even be interested? How do I disclose this in a way that's honest and professional, but still inviting? Enter Ana - growth and sales strategist extraordinaire! She was able to give me specific, tested tips and simple strategies for maximizing sales and delivering massive value in the process. She laid out clear systems for me to put in place through the promotion period, and saved me a ton of time having to research what's A-okay and not-so-okay in the world of affiliate marketing. Because of our work together my first experience being an affiliate was easy, fun, and yes--profitable! She's brilliant; WORK WITH HER.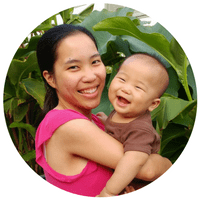 "I was so overwhelmed with blogging and was very fortunate to come across the opportunity to book a session with Ana. I had no idea what to expect going into it (and truth be told, a bit nervous because Ana was more established), but all my worries melted away once I started the Skype session. She is so down-to-earth and someone who genuinely cares about you as a person. She's mature beyond her years and doesn't hold back on what has and hasn't worked for her. She's optimistic, but doesn't sugarcoat things. That's exactly the kind of person you need: one who is encouraging yet honest. You can definitely tell that she truly wants you to succeed and will come out of the session having made a new friend."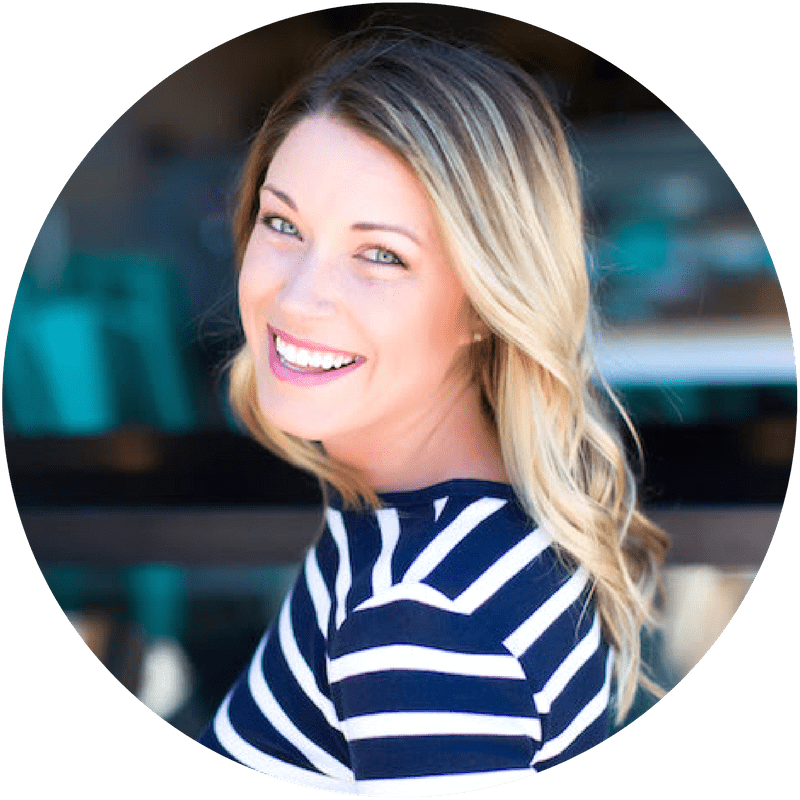 From the moment we first connected I knew Ana would be a great help in growing my blog and online presence & I had no hesitations about working with her. Since we've started our strategy sessions, I have become more consistent in blogging, with my social media strategy, and emailing my list with intention. I also love how flexible Ana has been in each of our coaching sessions, willing to talk about whatever I need help with most. She is wise, kind, and patient + a great teacher. Ana is a hands on coach that knows what she's doing! In between our sessions, she is always on top of her own research, prepared to show up to every session with new ideas to share - this is one of my favorite parts of working with her. If you're looking for help in growing your blog, learning WHAT you should be focusing on, and building a better online strategy, I definitely recommend hiring Ana to guide and support you as your coach! - Paige Schmidt, Certified Health Coach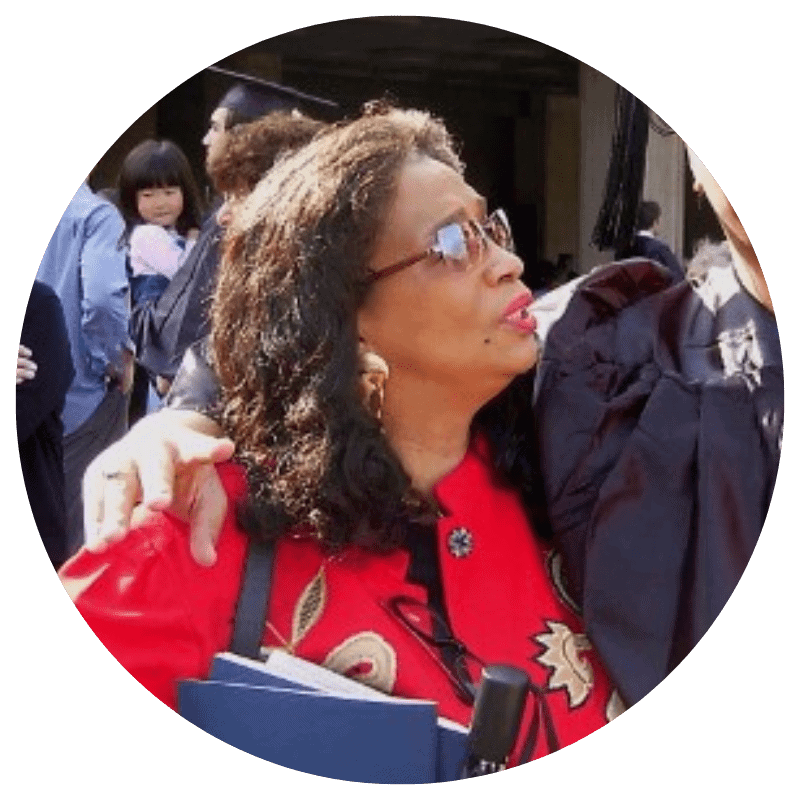 "My coaching journey with Ana was ever so illuminating. My primary goal for hiring a blogging coach was to find effective ways to build my following, understand where I'm currently going wrong with my blog and master Pinterest. And that I was able to achieve quite nicely with Ana's guidance. Every single one of our calls has been so beneficial and full of little pearls. Ana's even gone as far as to give me in-depth audits & analysis of my website and Pinterest account at my request, with specific steps of what I need to improve. I haven't regretted connecting with her or investing in her coaching service one bit - it's exactly what I needed. Sharing her growth experience and expertise as a blogger was insightful and quite helpful in understanding my own evolving newbie blogging experience. Her guidance reinforced the importance of being focused, patient, and, most of all, the importance of constantly learning new things." - Lana Jackman, Ph.D.
One-On-One Blog Coaching Services For Bloggers & Solopreneurs (UK, US & Worldwide)