Privacy Policy & Disclaimers
---
This Privacy Policy explains how information about you is collected, used and disclosed by BB. This Privacy Policy applies to information we collect when you use "Services", or when you otherwise interact with us.
We encourage you to review our Privacy Policy whenever you access the Services or otherwise interact with us to stay informed about our information practices and the ways you can help protect your privacy.
💎 Content
All content is created and owned by me unless stated otherwise (for example guest blog posts, which I always credit). Please do not copy content or images without prior permission or without crediting me.
💎 Sponsored Content
This website will accept forms of compensation and will feature sponsored content from time to time. That will include paid blog posts or reviews, sponsored giveaways or mentions of PR samples. All such posts will be clearly marked in the first paragraphs.
I feel strongly about the integrity of my blog and will personally handpick all collaborations with brands or other bloggers. The views and opinions expressed will be entirely my own as I will only endorse products and services that I truly believe in or tried myself. Not all product reviews or brand mentioned will be PR samples or sponsored content, as I also recommend products I love without any connection to certain companies.
💎 Affiliate Links
This blog occasionally features affiliate links. What does that mean for you?
If you make a purchase through one of my affiliate links, I will get a very small commission or referral fee at no extra cost for you. Posts containing affiliate links will be marked as such somewhere in the first paragraphs.
I only recommend products or services that I truly believe in. If you chose to make a purchase through one of my affiliate links, I want to personally thank for supporting me and my blog.
💎 Ads
This site uses She Media advertisements and its owner does not control the content of the advertisements or the conduct of the third parties whose advertising content is being served by SheMedia or other ad networks.
💎 Email Sign-ups
I use Mailerlite to collect email addresses. If you sign up for a freebie or purchase something from my digital shop, you agree to receive news, updates and special offers via email. You can stop these emails at any time by unsubscribing. I do not share emails with third parties and do not spam.
By signing up to my email list (or opting in to receive a content upgrade you agree to receive email communications from us including but not limited to newsletters, site updates, promotion resources, and other announcements and correspondence. We accept no responsibility for the accurate receipt of any such emails and you are responsible for ensuring that your email address is not blocked or impaired in any way, including by ensuring 'white-listing' of our email address.
If you unsubscribe from receiving our emails, you acknowledge and understand that you may no longer receive information or updates from The She Approach, related courses, or any of our other properties.
💎 Collection of Information
We collect information you provide directly to us. For example, we collect information when you create an account, participate in any interactive features of the Services, subscribe to a newsletter or email list, participate in an event, survey, contest or promotion, make a purchase, communicate with us via third-party social media sites, request customer support or otherwise communicate with us.
We collect log information about your use of the Services, including your Internet Protocol ("IP") address, web request, access times, pages viewed, web browser, links clicked and the page you visited before navigating to the Services.
We collect information about the mobile device you use to access our Services, including the hardware model, operating system and version, unique device identifiers, mobile network information and information about your use of our mobile applications.
We and our service providers use various technologies to collect information, including cookies and web beacons. (Please see our full Cookies Policy below.)
💎 Use of Information
We may use information about you for various purposes, including to:
Provide, maintain, improve and promote our products and services;
Provide and deliver the information, products and services you request, process transactions and send you related information, including confirmations and receipts;
Respond to your comments, questions and requests, and provide customer service;
Communicate with you about products, services, surveys, offers, promotions, rewards and events offered by The She Approach and others, and provide news and information we think will be of interest to you;
Monitor and analyze trends, usage and activities in connection with our Services;
Personalize and improve the Services and provide advertisements, content or features that match user profiles or interests;
Facilitate contests, sweepstakes and promotions, and process and deliver entries and rewards;
Link or combine with information we get from others to help understand your needs and provide you with better service; and
Carry out any other purpose for which the information was collected.
💎 Sharing of Information
We may share information about you as follows or as otherwise described in this Privacy Policy:
With vendors, consultants and other service providers who need access to such information to carry out work or perform services on our behalf;
With third-party apps and advertisers for the purpose of targeting, retargeting and analytics
When you participate in the interactive areas of our Services, certain information you provide may be displayed to other users, such as your name, photo, comments and other information you choose to provide;
In response to a request for information if we believe disclosure is in accordance with, or required by, any applicable law, regulation or legal process;
If we believe your actions are inconsistent with our user agreements or policies, or to protect the rights, property and safety of Company or others;
In connection with, or during negotiations of, any merger, sale of company assets, financing or acquisition of all or a portion of our business by another company; and
With your consent or at your direction.
If you have further concerns about your privacy please read my full Terms & Condition notice or my Privacy Policy statement below.
Please read these Terms and Conditions ("Terms") carefully before using this blog, as these Terms apply to all
visitors. By visiting this blog, you agree to be bound by these Terms.
---
Terms & Conditions
---
Overview
The terms "we," "us," and "our" refer to The She Approach. The term the "Site" refers to www.thesheapproach.com. The terms "user," "you," and "your" refer to site visitors, customers, and any other users of the site.
The She Approach provides a website where users can read articles on blogging and a service where users may purchase online products and blog coaching. (the "Service").
Use of www.thesheapproach.com, including all materials presented herein and all online services provided by the blog owner, are subject to the following Terms and Conditions. These Terms and Conditions apply to all site visitors, customers, and all other users of the site. By using the Site or Service, you agree to these Terms and Conditions, without modification, and acknowledge reading them.
1. Blog Content
I am the owner of all information on this website, including any and all copyrights, trademarks, design rights and other intellectual property rights related to the content and work product on this blog. Information on this blog may only be copied for personal use and no part may be reproduced, reused or reposted without my permission. Requests for permission should be addressed to the following email: [email protected].
You may link back to this blog, as long as you clearly give credit to me as the author and include a hyperlink to this blog. All blog content is for informational purposes only and should not be taken as professional or specific advice. I make every effort to only provide complete and accurate information, but am not responsible or liable for any inaccuracies. I am not responsible for your reliance on the information presented on this blog and shall not be liable for any damages or harm.
You may not modify, publish, transmit, participate in the transfer or sale of, create derivative works from, distribute, display, reproduce or perform, or in any way exploit in any format whatsoever any of the content of the Site or the Service, in whole or in part without our prior written consent.
2. Blog Comments
Blog comments will be publicly available to other blog visitors. You own the rights to the content you post on this blog, but agree to give a license so that this content can be shared on the blog. I reserve the right to remove any content that I determine to be unlawful, inappropriate, offensive or otherwise objectionable or violates any party's intellectual property or these Terms. If any user-generated content is found to be copyright infringement, we will respond to and comply with any DMCA Take Down Notices.
3. Privacy Policy
While using this blog, you may provide certain personally identifiable information, such as your name, email address or demographic data gathered through the use of "cookies." I only collect information solely for the purposes of analysis of content performance and for demographic research.
This blog uses advertisers and those advertisers may collect, use, store and disclose data and information collected from visitors. Each of these advertising partners has their own privacy policy for their site, which you can review at each of their sites.
I do not sell, trade or share your personal information. Your email address used to leave blog comments will solely be used to respond to your comment. If you choose to opt in to my email newsletter, you may opt-out at any time. My newsletter is managed by an email list management provider.
4. Links to Other Web Sites
This blog may contain links to third-party websites that I do not control. Once you leave my blog, you are no longer governed by these Terms. I assume no responsibility for the content or practices of any third party websites.
5. Digital Products & Coaching
All advice gave in the digital products you purchase or the coaching sessions you have with me are provided "as is" with no warranties or indemnities as to its appropriateness for your particular situation. The She Approach takes no responsibility for the implementation of any advice in your own marketing or the outcomes of such implementation.
When you purchase access to the Digital Products you are purchasing a non-transferable, non-exclusive right to access the information. You may NOT publish or share the Digital Products or your login details with anyone else.
An integral part of maximizing your coaching experience (either through 1-on-1 sessions or through my infoproducts) requires understanding that all growth and transformation is based on you, the client.
Radical growth or improvement is neither a promise nor a guarantee; all progress will come as a result of your unique capabilities, efforts and consistent commitment to your own growth, learning, and ever-evolving self.
More terms & conditions about my coaching packages will be included in the Coaching Agreement that you will receive before you pay for your first sessions and those terms will be applicable to our work together.
6. Cancellations, Refunds & Returns
All digital product sales & coaching services are final due to the nature of downloadable files and your irrevocable access to them once they've been delivered. All discounted sales on both ebooks and courses are also non-refundable.
If for some reason, you are unhappy with your purchase, please send your feedback over to [email protected]. Should you consider your situation to be a special circumstance then please get in contact with us and we shall consider your individual request.
No refunds will be given for coaching periods/calls that already took place or for bonuses included in the coaching package.
---
Privacy Policy
---
Last updated: May 2018
If you require any more information or have any questions about our privacy policy, please feel free to contact us by email at [email protected].
At www.thesheapproach.com, the privacy of our visitors is of extreme importance to us. This privacy policy document outlines the types of personal information is received and collected by www.thesheapproach.com and how it is used.
Log Files
Like many other Web sites, www.thesheapproach.com makes use of log files. The information inside the log files includes internet protocol ( IP ) addresses, type of browser, Internet Service Provider ( ISP ), date/time stamp, referring/exit pages, and number of clicks to analyze trends, administer the site, track user's movement around the site, and gather demographic information.
Cookies and Web Beacons
www.thesheapproach.com does use cookies to store information about visitors preferences, record user-specific information on which pages the user access or visit, customize Web page content based on visitors browser type or other information that the visitor sends via their browser.
DoubleClick DART Cookie
.:: SheMedia, as a third party vendor, uses cookies to serve ads on www.thesheapproach.com.
.:: Google's use of the DART cookie enables it to serve ads to users based on their visit to www.thesheapproach.com and other sites on the Internet.
.:: Users may opt out of the use of the DART cookie by visiting the Google ad and content network privacy policy at the following URL – http://www.google.com/privacy_ads.html
This website uses ads provided by different ad networks and also affiliate links.
Affiliate Links
This blog is a participant in the Amazon Services LLC Associates Program, an affiliate advertising program designed to provide a means for sites to earn advertising fees by advertising and linking to Amazon.
The owner of this blog is compensated to provide opinion on products, services, websites and various other topics. Even though the owner of this blog receives compensation for our posts and/or advertisements, we always give our honest opinions, findings, beliefs, or experiences on those topics, events, or products. The views and opinions expressed on this blog are purely the blogger's own. Any product claim, statistic, quote or other representation about a product or service should be verified with the manufacturer, provider or party in question. This blog does not contain any content which might present a conflict of interest.
These third-party ad servers or ad networks use technology to the advertisements and links that appear on www.thesheapproach.com send directly to your browsers. They automatically receive your IP address when this occurs. Other technologies ( such as cookies, JavaScript, or Web Beacons ) may also be used by the third-party ad networks to measure the effectiveness of their advertisements and / or to personalize the advertising content that you see.
www.thesheapproach.com has no access to or control over these cookies that are used by third-party advertisers.
You should consult the respective privacy policies of these third-party ad servers for more detailed information on their practices as well as for instructions about how to opt-out of certain practices. www.thesheapproach.com's privacy policy does not apply to, and we cannot control the activities of, such other advertisers or web sites.
If you wish to disable cookies, you may do so through your individual browser options. More detailed information about cookie management with specific web browsers can be found at the browsers' respective websites.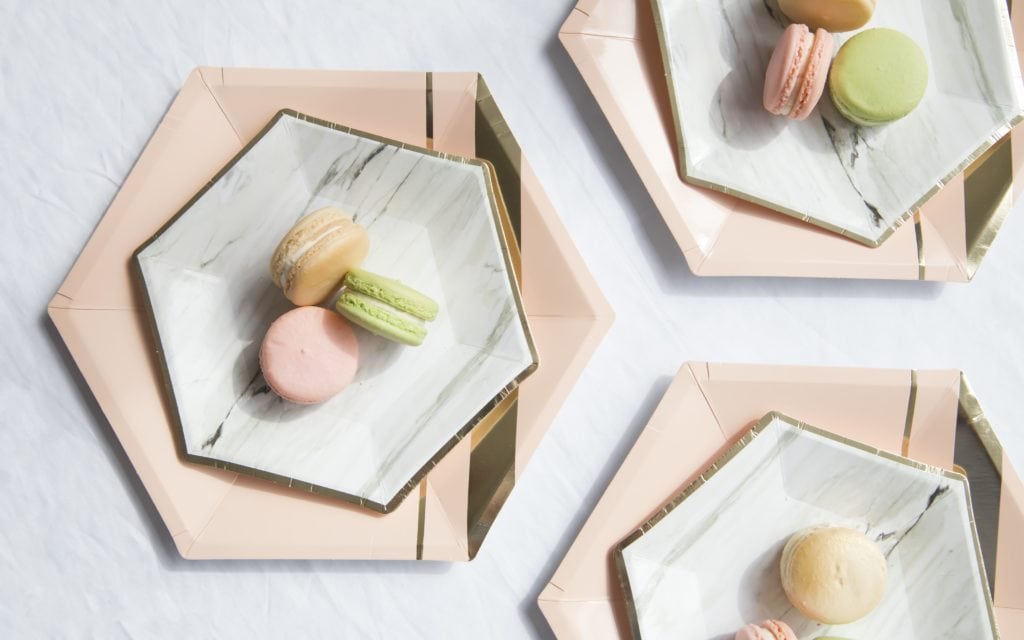 ---
Cookies Policy
---
We use cookies on our sites (www.thesheapproach.com and the subdomains associated with www.thesheapproach.com) for a number of purposes. They help us to provide you with a good experience when you browse our website and also allow us to improve our site.
By continuing to browse the site, you are agreeing to our use of cookies.
What are cookies?
Cookies are small pieces of text sent by your web browser by a website you visit. A cookie file is stored in your web browser and allows the Service or a third­party to recognize you and make your next visit easier and the Service more useful to you. Cookies can be "persistent" or "session" cookies.
We use the following cookies:
Strictly necessary cookies. These are cookies that are required for the operation of our website. They include, for example, cookies that enable you to log into secure areas of our website, use a shopping cart or make use of the e-billing services.
Analytical/performance cookies. They allow us to recognize and count the number of visitors and to see how visitors move around our website when they are using it. This helps us to improve the way our website works, for example, by ensuring that users find what they are looking for easily.
Functionality cookies. These are used to recognize you when you return to our website. This enables us to personalize our content for you, greet you by name and remember your preferences (for example, your choice of language or region).
Targeting cookies. These cookies record your visit to our website, the pages you have visited and the links you have followed. We will use this information to make our website and the advertising displayed on it more relevant to your interests. We may also share this information with third parties for this purpose.
Third-party cookies
Our websites will set several types of third-party cookie, and we do not control the operation of any of them. The third-party cookies which may be set include:
Google Analytics – we use Google Analytics to collect data about website usage. This data does not include personally identifiable information. You can view the Google Privacy Policy here: http://www.google.com/policies/privacy
Facebook Pixels – we use Facebook Pixels to retarget website users for Facebook ads. This means that if you browse our website, you're more likely to see our Facebook ads. You can view the Privacy Policy here: https://www.facebook.com/policy.php
Askimet – we use Askimet to block spam comments. It's a plug-in that blocks suspicious comments (including suspicious IP addresses) so that we don't have to spend huge chunks of time deleting spam comments. You can view their terms of service right here: https://akismet.com/tos/
How The She Approach uses cookies?
When you use and access the Service, we may place a number of cookies files in your web browser. We use cookies for the following purposes: to enable certain functions of the Service, to provide analytics, to store your preferences, to enable advertisements delivery, including behavioral advertising.
What are your choices regarding cookies?
You can block cookies by activating the setting on your browser that allows you to refuse the setting of all or some cookies. However, if you use your browser settings to block all cookies (including essential cookies) you may not be able to access all or parts of our site.