Did you ever notice that on every blog and website these days there is a pop-up or a little box in the sidebar that will ask you to insert your name and email address? That is because bloggers are aware of the need to build an email list and recognize its importance.
Dani, the amazing writer behind Flourishing Freelancer wrote this guest post to underline why exactly bloggers need an email list in the first place, how they can make the best use of it, and what do they stand to lose if they don't. Enjoy!
---
Email lists seem to be all the rage at the moment. Everywhere we look, we're being told that growing your email list is important and that email marketing is not dead. Not even a little bit!
Whilst email lists are popular, it's not clear why bloggers need to start an email list. This is especially true of bloggers who don't sell products or services. If you're feeling confused about why you need an email list for your blog, we're here to help.
Before I get into it, in the name of full transparency, please note that this post contains affiliate links and any purchase made through such links will result in a small commission for myself (although enough to get another puppy). If you choose to purchase anything through my links, thank you for supporting me and my blog. You are awesome! You can learn more about affiliate links here.
What are the Main Advantages of an Email List?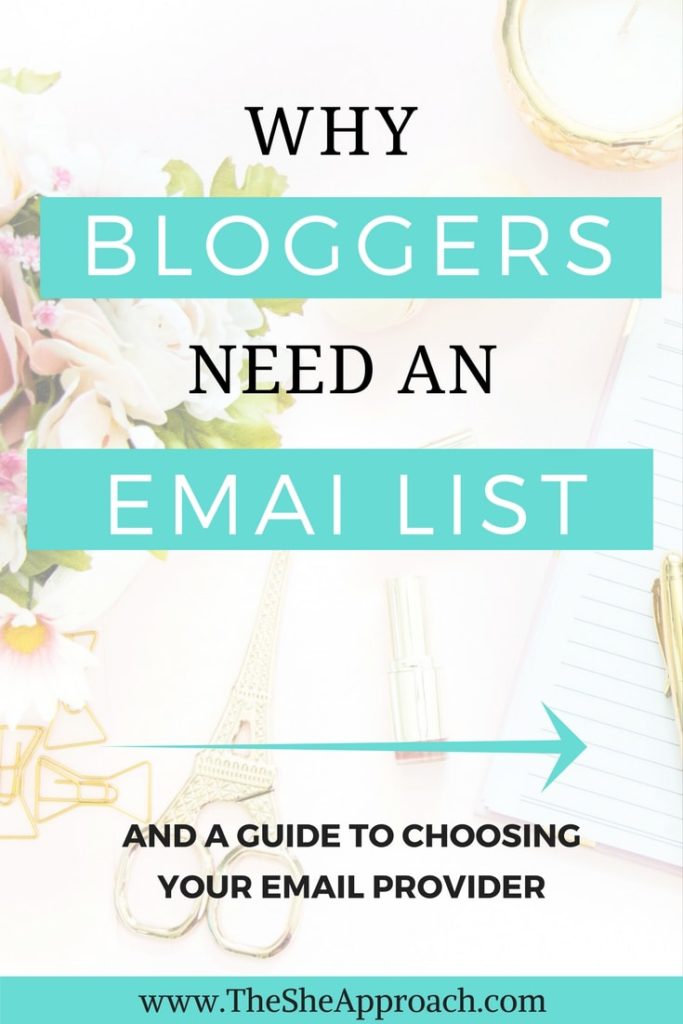 💎 YOU HAVE CONTROL OVER YOUR EMAILS
Your emails are the only thing you have total control over outside of your actual blog. Facebook, Instagram, Twitter are all owned by other people, they change their settings and algorithms which can affect how wide your reach is. An algorithm might be changed so that only two or three people see your updates.
Like every craze, social media platforms come and go. Us bloggers spend hours and hours each day building a following on our social media accounts but there's no guarantee that they might not just disappear. Poof. Gone! And so is your following.
You don't have these problems with your emails. You can create and grow your list and send exactly what you want to all of your readers who are signed up. Your email list isn't going to just go away either. It's yours and it's here to stay!
💎 YOUR READERS HAVE CHOSE TO OPT-IN
To get your emails, your reader will have had to sign up to your email list. They are inviting you into their inbox because they have made that decision themselves and have chosen to receive your emails because they're interested in what you have to say. So they are much more likely to click, read, buy and share your blog/product/services with others because they want to see the information you're sending through and they enjoy it. Think about it. You're much more likely to want to share something useful and something that you enjoyed than any old, irrelevant blog post.
If your readers have an interest in a particular topic, chances are, they'll be over the moon to receive more information. If you're letting them know that you have more posts on a certain topic, they'll be back on your site before you know it reading more and more.
The point is, those readers have chosen to hear from you, they want to see you in their inbox!
💎 EMAILS ARE PERSONAL AND TARGETED
First off, I'll say that the level of personalisation will depend on your email list provider and whether you upgrade your account etc. But the point is, the option to make your emails really personal is out there. Your email is directed at your reader and lands in their inbox with their name on it. They can read it in their own time and they can reply if they want to without it being out in public on a wall or timeline.
Emails are personal on two levels – you are able to build a closer relationship with your readers because they will see so much more of you than simply what you share on your blog (that is, if you choose to share more within your email). It also allows your readers to share stuff with you too. They can reply to you and interact with you on a much more personal level than anywhere else. Through this, you're much more likely to build deeper relationships and gain more loyal readers as a result. People stick by the people they know.
Depending on how you set up your email list(s), they're likely to be targeted too. So if people want to hear more blogging tips from you, they can sign up to that email list and won't be distracted by your posts about what you did on the weekend. Again, this means that they're more likely to stick around and loyalty is what every blogger wants from their readers.
💎 EMAIL LIST VS. SOCIAL MEDIA
A lot of people feel that Social Media is the best way to reach their readers but that's not strictly true. I'm not taking away from the importance of Social Media because it's super important – it's a great way to interact with your audience. But email lists have the potential to reach more people. Everyone has an email address. Most people are signed into their email account 24/7 on their phones and, if they're not, they'll check their inbox several times a day. Email is also a personal, direct and reliable way to communicate with your readers.
We have become numb to Facebook and Twitter marketing. We scroll past updates and, with the huge numbers of people on Twitter, updates often get lost. Your readers are much more likely to see your email in their inbox than they are to see your Tweet. They're also more like to click through and read your email update than something they consider to be "generic marketing" on social media.
Email is definitely the easiest way to keep in touch and share with your readers in an intimate way.
💎 THEY ARE A GREAT SALES TOOL AS WELL
If, as part of your blogging biz, you are selling products or services. An email list is a great way to build hype before the launch of your new eBook, course or product launch. Telling your number one fans about your next project is one of the best ways to get the word out there!
Even if you have nothing that you're actually selling, bloggers should be providing useful content and finding new and engaging ways to communicate that with their audience. An email list is the perfect way to share exclusive content and give your readers the first chance to see what's new in your blogging world!
Have I convinced you that you need to get started on your email list yet? I hope so! Now all you need to do is get going – good luck!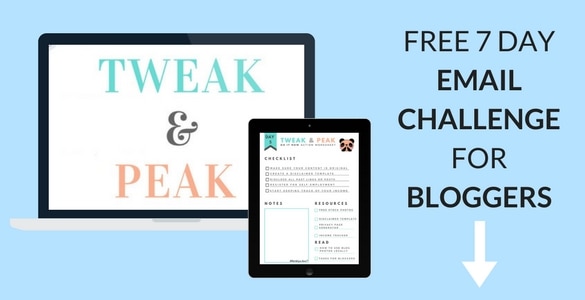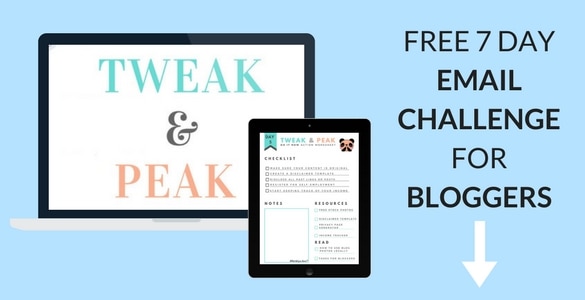 ---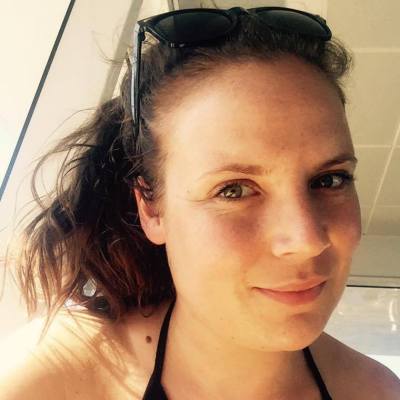 Dani is the blogger behind Flourishing Freelancer , a platform where freelance writers and bloggers can come together, get inspired and informed.
With a super encouraging attitude and a plethora of good tips to share, Dani writes for the everyday blogger that wants to make money on the side doing what they love. Be sure to check her out!
---
If you are new to the email list community and you are not sure what email service provider to choose, I came up with a short list of the most popular and most capable ones, so you can find one that suits your needs the best.
---
---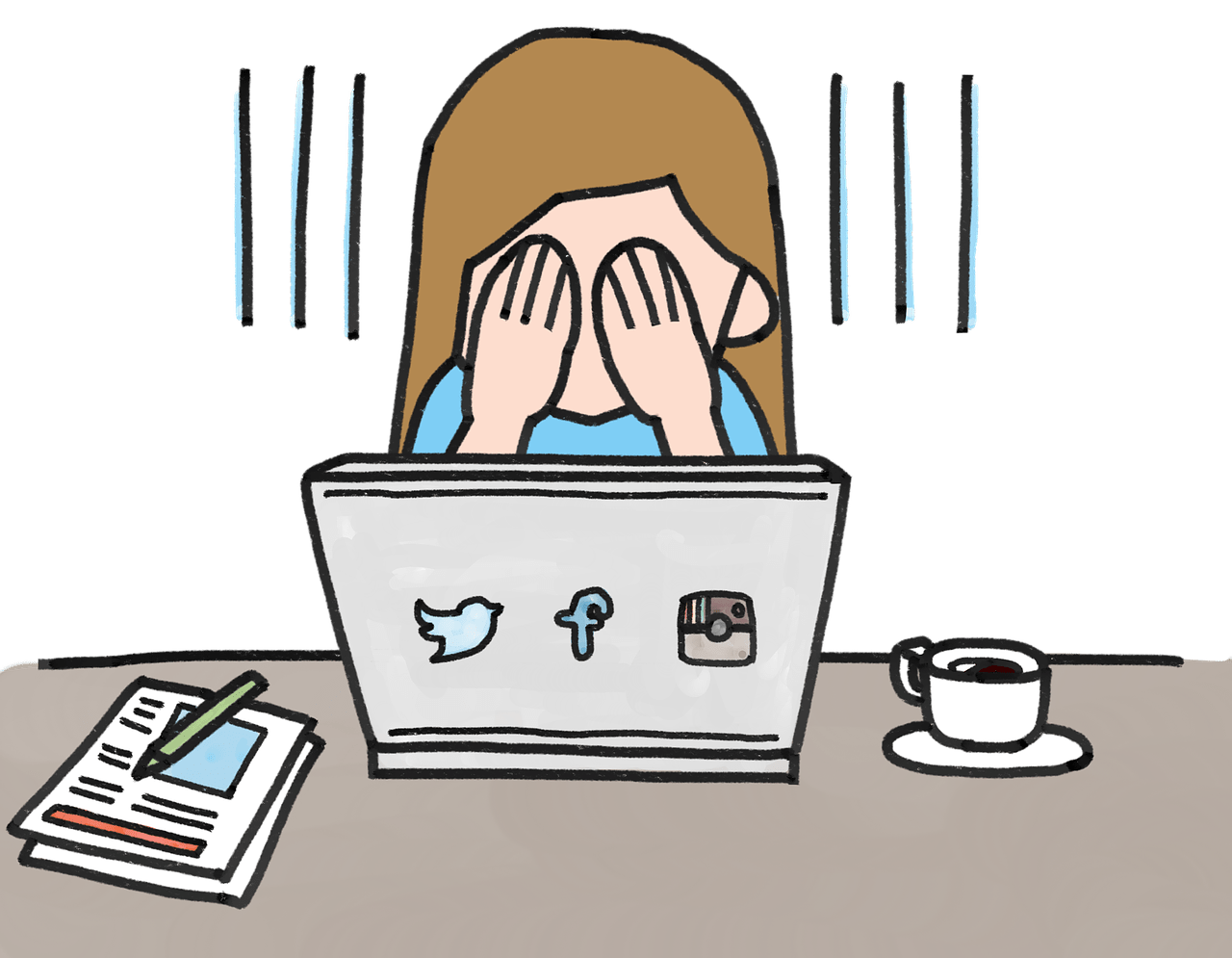 Personally, I use MailChimp and so far I am loving it! I didn't know anything about lists, sign-up forms or campaigns but after browsing their website and watching a few tutorials online, I consider myself a wannabe pro.
PROS
It's completely free until you reach 2,000 subscribers.
You can send up to 12,000 emails per month without any cost.
Beautiful interface. Easy to use.
You can customize pretty much anything!
Email templates are so easy to create.
You can create beautiful sign-up forms.
You can set up an RSS feed to create a newsletter.
CONS
Limited features.
The MailChimp logo will be placed at the end of your emails.
Automation (sending emails in a sequence to new subscribers) is a premium feature.
Once you get a certain amount of subscribers, you actually pay more than you would with other email providers.
Strict rules. They can ban you if you send emails on certain topics they disapprove of.

While Mailchimp is great for small bloggers and websites, especially when starting out and you are not ready in invest in an email list that might not be profitable for a few months, there are better alternatives out there that will offer you a wider range of possibilities and freedom. These come at a cost, but keep reading to find out why they are worth it.
---
---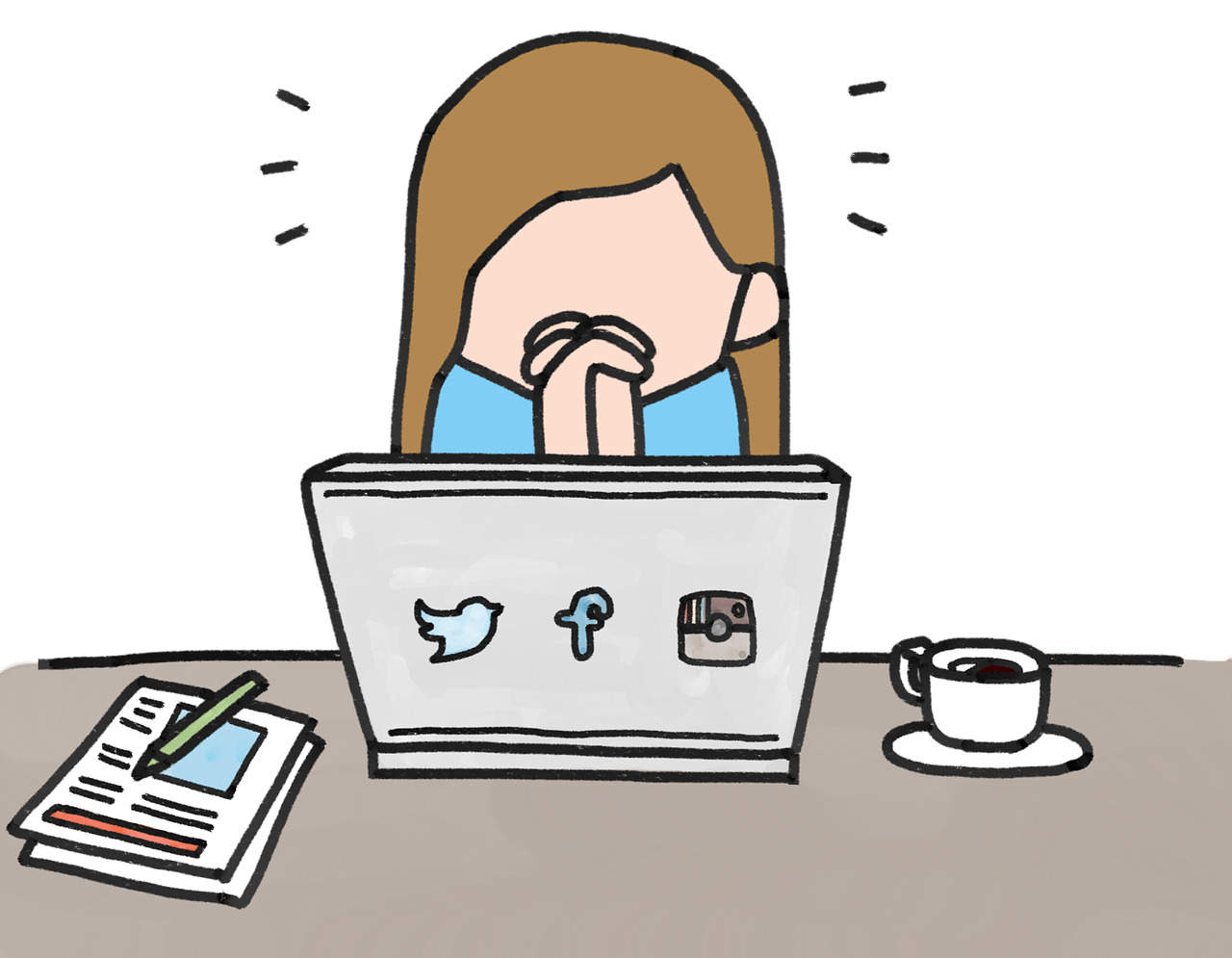 I use AWeber for the company that I freelance for and it turned out to be a great marketing tool. You can create great landing pages, customize all your emails and more and it only costs $19 per month. Here are some more pros, and some cons that I have encountered in my experience with them:
PROS
30 days free trial. Try it out before you buy it!
Amazing custom templates. Provides more options than any other email provider.
Autoresponders available.
No strict restrictions for the content of your emails.
Great segmentation options.
Easy to create a newsletter.
CONS
You pay more once you reach 500 subscribers.
Takes a bit to learn how to customize your templates and browse the website.
Does not integrate with Google Analytics. (Mailchimp does)
There are cheaper options out there.
You cannot integrate video in the email. (You can only link to them)

AWeber is a very professional platform that, if used wisely, can return on investment big time. If you already have a following, you should consider moving your list here as it offers more freedom (you can send emails about affiliate marketing or making money online, topics forbidden by Mailchimp) and flexibility.
---
---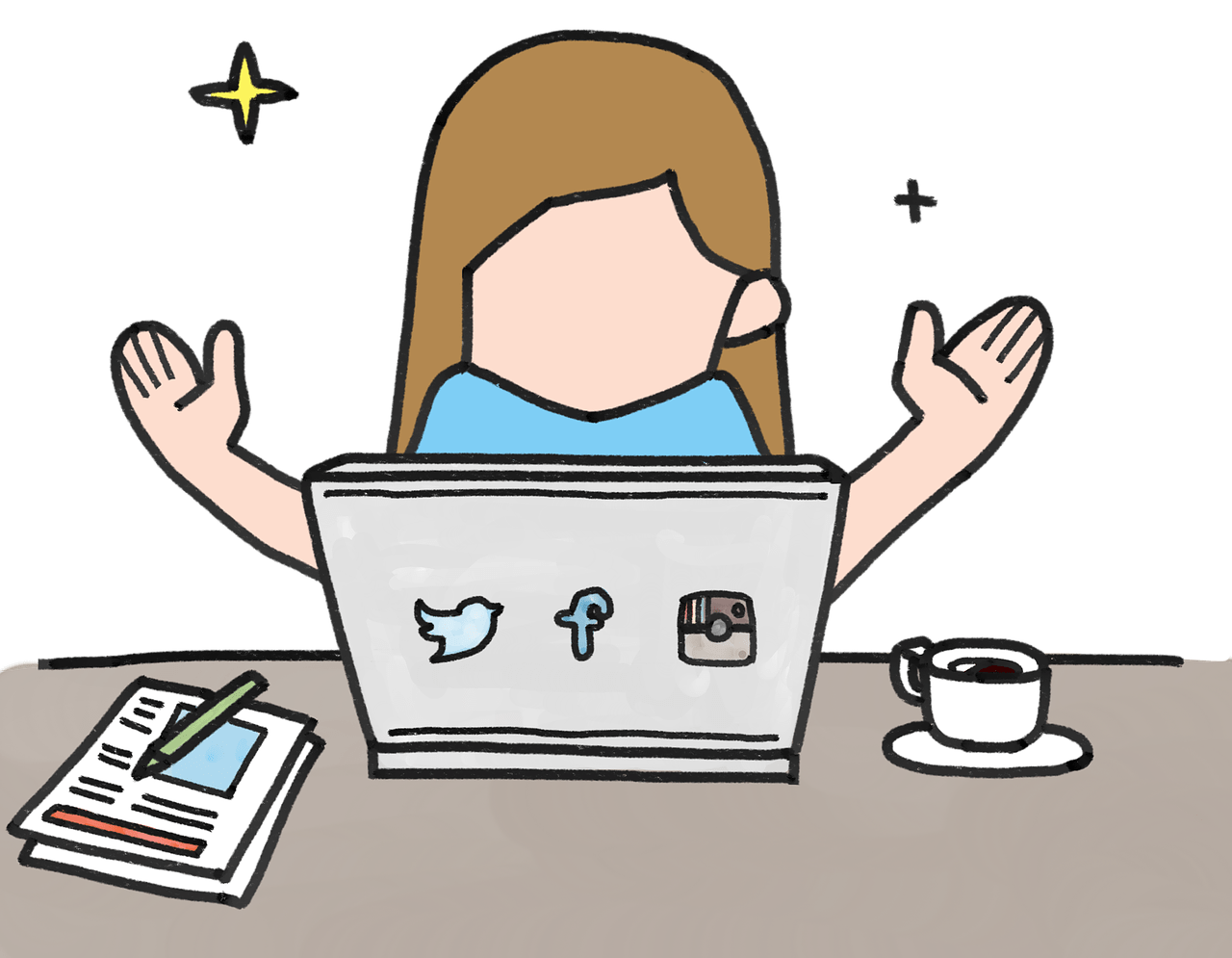 ConvertKit is another great email service provider that is highly recommended in the blogging industry. And it is easy to see why. A super easy to use interface that allows you multiple choices to treat your subscribers, all for $29 per month.
PROS
Unlimited everything.
Allows you to create mini e-courses delivered automatically to new subscribers.
Amazing templates and squeeze pages.
30 day refund policy if you are not happy (you will be).
More control of your lists due to segments and tags.
Easy to import contacts
CONS
More expensive than AWeber. (Price is the same once you get over 500 subscribers)
Can't remove inactive subscribers easily.
Is not as advanced as AWeber is some respects. (Safeguarding against spam for example)
You cannot test the email courses.

Although not as mature as AWeber, ConverKit is an amazing alternative for an email provider that is fast growing and can make a real difference to your subscribers.
---
Hopefully, by now you understand not only why you need an email list following as a blogger or online business owner, but you already have a few options in mind.
What email provider do you use and what is your favorite and least favorite thing about them? Leave your comment below!
💎 RELATED POSTS: