Struggling to find good quality & free stock photos online? As bloggers, we can't always afford to take all our own pictures, but thankfully, there are plenty of resources out there that we can use to ensure that our websites are visually pleasing.
Moreover, by using stock photos with proper licensing, we can steer clear of any copyright infringement or legal trouble that comes with using random photos off the internet.
📌PIN ME FOR LATER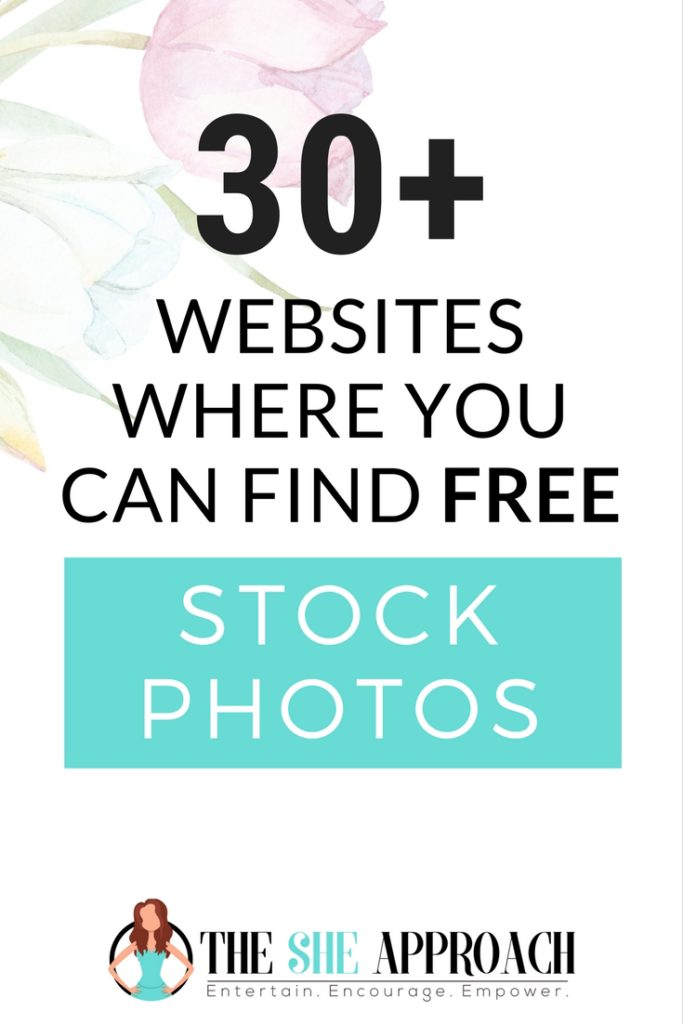 When I first started blogging in 2016, I was also a full-time student and employee. So I had a choice: I was either going to focus the little free time I had on growing my blog and improving my writing or on becoming a better photographer and curating all my own photos.
My decision was a no-brainer. I could find a solution that would save me tons of time and that didn't require me to put any effort into finding photos to post on my blog – stock photos. But I couldn't outsource the content creation, the social media growth or anything else in between because I wanted all that to be authentic. To be me.
And thankfully, the topic that I blog about is not that visual, so I really didn't need original photos. Now don't get me wrong. If you could spare the time to take your own photos, if you have money to invest in equipment that would take high-quality ones and are you are willing to put in an effort to create your own photos for each blog post and master your photography skills – go for it.
It's an amazing skill to have and I have the highest admiration for bloggers who do it themselves. But we don't all have this luxury. And sometimes we get to pick our battles.
WHY USE FREE STOCK PHOTOS
Stock photos allow you to take advantage of a select number of existing photos online and use them on your own platforms without fear of getting in legal trouble.
Because yes, using photos of Google Images or Pinterest is illegal. Someone has the copyright to those photos and they have the right to charge you or sue you for using their intellectual propriety without permission.
I talk more about all that in the post below:
So these are just a few benefits of using stock photos:
They save you hours. The time spent setting up your pictures, taking them, editing them and posting them will be better off invested somewhere else.
They save you money. You don't need to invest ridiculous amounts of money in ridiculous camera equipment, especially if you're just starting out. And there are plenty free stock photo websites out there!
You steer clear of legal problems. As mentioned above, by using free stock photos, you get permission to use them online as you wish, without having to give any credit. (Be sure to double check the commercial license.)
WHERE TO FIND FREE STOCK PHOTOS ONLINE
Arent's stock photos just the best? But where can you find them, you might wonder. Allow me to suggest a few places that I really love:
---

PEXELS is one of the online libraries of free stock photography that I always turn to. They have photos of everything you could possibly need and the quality never disappoints.
You can check the license in the sidebar of every photo. Most don't require any attribution and you are free to use them for personal and commercial use. Learn more about Pexels photo licenses here.
---

PIXABAY is another website that gives you countless options. Everything is free to use and you can even search by main color, photo size or category.
Just make sure to download the photos and upload them to your own servers. (Their image URLs don't work on external sites.)
---

CREATIVE MARKET is a great place to go shopping for stock photos. But here's a little secret that I'm going to share with you. Every single Monday, they put out 6 stunning resources for FREE! All you have to do is register a free account with them!
They offer great digital goodies, but from time to time, they will add an entire collection of stock photos for free! So sign up for your free account here and pay attention to their weekly freebies.
---
If you want more options and you're looking for pictures with a certain style, I have a list of 30 websites where you can find more free stock photos! Just enter your email below.
But remember! Whatever you do, make sure to check the licensing for the images online that you're about to use and never copy images from Pinterest or Google without the creator's persimmon.