How To Use The Clubhouse App As A Blogger
Clubhouse is one of the newest social network apps and people are raving about it. It takes an old concept, social media and combines it with a newer concept, networking over audio. The idea is for you to talk aloud in a public forum about topics you're interested in and it's gaining popularity like crazy.
It's like social media and conference calls merged to create this new kind of social experience and Clubhouse is one of the first to cultivate it.
Entrepreneurs are using this app to grow their clientbase, make their social footprint, connect with likeminded people, make friends, and more.
In this article you'll learn all about what Clubhouse is, how it works, lingo you'll want to get accustomed to, and three ways how to grow your blog using Clubhouse.
Let's go!
What's Clubhouse?
They call themselves a social audio app. When they first launched, everybody was itching to join. Clubhouse was available on Apple devices only and you could only join by invitation.
I learned about Clubhouse and immediately wanted to join.
Buzz was happening online about it, especially in the Facebook groups I was in and I instantly was on board for joining and learning more about this new social audio app.
My two problems:
● I didn't have an Iphone
● I had no invitation
First, while I didn't have an Iphone, I did have an Ipad. There was little information about how to join with Ipad but I was confident that I could get set up on the Ipad with Clubhouse once I was invited.
The next problem I had was, I didn't know anyone who was on Clubhouse. This made it pretty difficult to get an invitation.
After a month of research, I finally managed to snag an invitation and when I joined, I was delighted to learn that it was much more than I expected!
My First Experience with Clubhouse
The first few weeks using Clubhouse, I would commonly fall asleep while in rooms on the app, which was something a lot of Clubhouse users experienced as well.
It was so exciting to connect with people over this new way to network socially and people didn't want to leave rooms.
Then, more and more celebrities began using the app.
I have been in rooms with Elon Musk, Mase, Tiffany Haddish, 21 Savage, and other thought makers, recording artists, actors, and famous people.
It really blows your mind that you're that close to people who you idolize and look up to.
Today, with over 10 million people that have joined Clubhouse, it's now available on Android and Apple devices and it's no longer invite-only.
If you're not on Clubhouse, you can find it on your phone's Apple Store or Google Play Store to learn more about it then download the app on your phone or tablet.
Getting to Know Clubhouse Lingo
Once you join the app, you'll get acquainted pretty quickly.
Here's some of the jargon and some of the terms you'll see on the app:
Hallway
Rooms
Stage
Moderator or Mod
PTR
Ping
Shadow Ban
What is the hallway?
The hallway is where you land right after you log into Clubhouse.
When you first join, you'll be asked some questions to determine what your interests are. The hallway will have rooms around those interests or similar interests.
Imagine walking down a hallway in a house that leads to various rooms.
It's just like that on Clubhouse. The hallway lets you browse around the app without being in a room. Once you decide to enter a room, you join.
What are rooms?
Rooms are where discussions take place. There are tons of rooms across Clubhouse in many niches from cryptocurrency to domain flipping, music for falling asleep, religious or spiritual, tech, history, literature, book clubs, etc.
Some rooms are open for anyone to join and some are closed.
Closed rooms are private and they might be limited to a few people who choose to conduct a meeting on Clubhouse or a group of people in a club, etc. You won't be able to join these closed, private rooms so don't worry about accidentally stumbling into one. That can't happen.
What does "on stage" mean?
When you join a Clubhouse room, you'll automatically be placed in the audience, at the bottom of the screen.
In the audience, all you do is listen. The moderators on stage will be at the top of the screen. They'll have the ability to speak and bring people on stage.
People can be brought on stage to contribute to the conversation or ask a question.
What do moderators (or mods) do?
Moderators are given that privilege by the admin who created the room.
They can appoint one or more people who are on stage who act as moderators for the discussion. Moderators will steer the conversation, keep things moving in a positive direction, boot people who are trolling, bring people on stage and put them back into the audience.
What does PTR mean?
PTR stands for pull to refresh.
That's the term you might hear people say in rooms, which basically means to literally pull down your screen to refresh the page.
Doing so will shuffle the people on stage, update bio pictures if anyone has changed their image recently, and other changes that have taken place since the last time you refreshed your page.
What does ping mean?
When you ping someone it means you're inviting them to join the room you're in. People do this when they want to increase the audience size of their room.
They might do it as the room first opens to get a healthy crowd into the room or throughout the time the room is active to keep engagement high and ensure a flow of people are coming in to join the conversation and listen.
What is shadow banning?
The term shadow banning means the same thing across many social media networks like Tik Tok, Instagram, etc. It can happen on Clubhouse too.
When someone is shadowbanned, they're in Clubhouse's bad graces.
It means Clubhouse restricts that person's access to the app. They could be disallowed from hosting rooms for a while or unable to join rooms or login to the app for a while.
Shadow bans are usually temporary but they can turn into something more permanent if repeated bad behavior happens like bullying or complaints upon a Clubhouse user.
Now that we've gotten you familiar with some of the Clubhouse lingo, let's talk about who Clubhouse is for.
How to setup your Clubhouse profile
First, before you dive into the tips we'll share on blog growth, it's important you have your profile setup correctly.
The wrong way for your profile to be setup is to leave it blank.
The right way is to have a fully developed profile that talks about who you are, what you do, how people can find you, your interests and any other information you'd like to share.
Here are some examples of what you can share in your profile:
Where you live/where you're from
Interests
Hobbies
Info about your kids and pets like names and ages
Business name
Business website
Business email
What you do and how you can help people (your mission statement)
Books, courses, or any other products you have published
You can choose how personal or in depth you want to get with this.
Think about what your profile on other social networks you belong to have on them, like your Facebook page or Twitter bio. Check out other Clubhouse users' pages to get inspired.
Who is Clubhouse for?
I think Clubhouse is for any individual who wants to connect with others but it's especially helpful for business owners. I've read so many success stories from business owners who have made hundreds of thousands of dollars in a short time just from using Clubhouse.
If you want to get that much closer to making your first $100K blogging, Clubhouse can be a key element to achieving that.
It's incredibly powerful and a free tool that should be in every entrepreneur's toolbox.
Introverts might have a harder time adapting to the app than extroverts.
It's about social communication using audio so to get ahead, you're going to have to talk. That can be a pain point for many introverts who might hate hearing the sound of their voice or speaking in groups.
There's no getting around it though.
Speaking is going to be necessary to use Clubhouse to its best ability though limited communication can be done. You don't need to have 15-minute long or longer conversations where you're lecturing the room.
Piping up here and there to share your thoughts or ask a question is enough, believe it or not.
When you're talking, people will become interested in you. They'll check out your profile and if you built it the right way with some of the tips shared above, you might get an email list subscriber, new client or partner out of it!
How can you use Clubhouse for your blog?
Clubhouse can bring a lot of exposure to your blog. This can translate to traffic, consulting or coaching work for yourself and other opportunities to work with clients.
You just have to know how to form and cultivate those relationships using the app.
Here are 3 ways how you can use Clubhouse to grow your blog…
Growing Your Blog with Clubhouse in 3 Ways
1. Joining Relevant Rooms
First, joining relevant rooms is absolutely what you want to do when you first join the app. Use the search feature and find rooms related to the niche you're in.
For example, if you're a finance and investing blogger, you could look for rooms or clubs around personal finance, stocks, cryptocurrency and related topics.
A club is a group on Clubhouse. It's created around a particular topic. People can join the club and once a club is in effect, the club can host rooms and invite club members to join the room.
It's important to join rooms relevant to your niche because it gives you an opportunity to connect with others. This could mean collaborating, forming a brand partnership, or offering products or services.
And again, make sure your profile is ready so if people want to get in contact with you, they know how to reach you.
2. Starting Rooms
Starting your own room is a great way to grow your profile and bring attention to you on the app.
Anybody can start a room.
Just make sure you name it smartly so it makes sense. People are browsing Clubhouse and hanging out in the hallway, taking a look at all the rooms available. If your room isn't titled appropriately, you could be missing out on people who would have otherwise joined.
3. Being active and contributing to the conversation
Lastly, be active and contribute to the conversation.
Get on Clubhouse as often as you like. There are people using the app 24/7 around the world.
When I first joined, there was a big business group I was in that would hold rooms for 48+ hours. I wondered how they did it and one day I found out!
They had various moderators around the world who would host for a period of time then hand it off to the next person. These people were in the U.S., U.K, Germany, all over the globe.
Be warned though, Clubhouse can be incredibly addictive, which is why so many people have fallen asleep on the app.
Chime in on the conversation, share your opinion, ask questions, be helpful, ask to be a moderator and all these things can help you grow like crazy and drive traffic and attention to your blog.
I'd also recommend this other rapidly growing social network Tik Tok for skyrocketing your blogs growth. I've been able to grow my fanbase to over 100K in the past year and garner tons of attention to my blog!
Final thoughts on how to grow your blog on Clubhouse
This audio-based app is the new wave of social networks being created. Big networks like Facebook, Spotify, Twitter and others are already trying to come up with their own version of audio-based apps to copy what Clubhouse has done so well.
This incredible opportunity to grow your blog and platform should not be ignored. Try these tips and watch growth happen.
Did we miss anything?
Comment below on what you think about Clubhouse and how you've grown your brand using the app.
---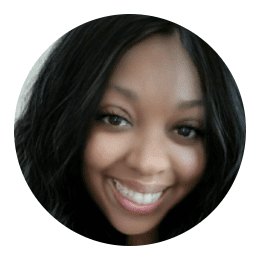 Jenn is an entrepreneur & content creator, educating millennials on how to achieve their financial dreams through smart money choices. Sharing tips and advice for wealth building and income growth through saving strategies, investing, entrepreneurship and side hustles. She blogs at Millennial Nextdoor and has reached thousands of readers and students looking to transform their money situation and take action in their finances.
---