Exactly one year ago, on September 1st 2016, I launched The She Approach and shyly announced it to the world. To be frank, I have no idea what I was hoping to achieve with my blog, but now, that goal is clearer than ever: I want to encourage and empower women to start and grow their blogs, use their platforms proudly and even earn an income from something they love doing!
To mark the one year anniversary of my blog, I am hosting this exciting giveaway in collaboration with some of my favorite bloggers and companies to bring three lucky winners $2000 worth of digital goods, subscriptions, and tools (each) that they can use to grow their own blogs and online businesses.
I am thrilled to give back to the community of bloggers that I learned so much from over the past year and that supported me on this wild journey!
To enter the giveaway, please read the guidelines carefully and use the form below:
Blog Anniversary Giveaway For Bloggers – Win $2000 Worth Of Digital Goods

And don't forget to check out the amazing list of prizes that our sponsors generously donated. Please keep in mind that a few of the following links are affiliate links which may reward me a small commission (at no extra cost for you) in the event of a subscription or sale. I use these funds to feed my dog.
💎 The list of prizes includes:
4 MEMBERSHIPS
---
Quizzes are the new best way to get your readers to interact with you and join your email list! One of my new favorite tools, Interact, is giving away three free PRO lifetime memberships so you can create unlimited quizzes for your blog readers! Create a free quiz here!
---
Can't keep up with your Pinterest pinning schedule and need a tool to automate the process and grow your account? Tailwind, my favorite Pinterest scheduler, is offering all three winners a free annual subscription!
---
Need stunning photos for your blog and social media? My favorite Stock Photos membership website is giving away three free annual memberships and access to all of their stunning photos!
---
Annual Membership With FotoJet – $35
Want to turn your photos into stunning graphics, add text overlays or create collages? FotoJet is an online editor that allows you to do just that (and more!) and they are giving away three free annual pro memberships!
---
7 EBOOKS
---
Struggling to increase your page views and grow a loyal readership for your blog? I am thrilled to include my eBook (that contains over 100 pages full of tips and tricks on how to do just that) into the prize pot along with some exciting bonuses.
Get a free sample chapter here!
---
Growing your Facebook page doesn't have to be impossible! Britanny from Equipping Godly Women grew hers from 2,000 likes to over 200,000 fans in only five months and her brilliant eBook is full of actionable tips and strategies to help you do the same.
---
Want to start making money with your blog but don't know what to do first? Krista's eBook is the ultimate roadmap to monetizing and growing your online platform.
You can take her free Pinterest course here and check out her blog here.
---
First Class Facebook Groups – $32
If you know the power of creating and growing your own Facebook group but you're struggling to make it happen, this eBook is the perfect resource for you!
Download Eden'sfree guide to 5 Mistakes That Are Killing Your Facebook Group here!
---
Brand Personality Workbook – $16
Want to create an online brand that looks and feels like you but not sure where to start? Amanda, a branding & design expert, has created the ultimate workbook to help you bring your brand to life! Take her free Brand Personality Challenge here!
---
Is blogging taking too much time and not sure how to prioritize your tasks? This schedules can help you get work done so you can grow your blog faster!
Take Emily's free Time Management course here!
---
The key to growing your email list is to have a killer opt-in and Meera, an email marketing expert, shows you exactly how to create one in her new eBook.
Take her course, Email Lists For Newbies here!
---
1 MEDIA KIT
---

Looking to start working with brands and need a CV of your blog's statistics to show off? Tereza from Cityscape Bliss knows what brands are looking for and is offering 3 of her stunning media kits templates for you to use as your own.
---
3 ONLINE COURSES
---
Learn how to use Asana to dump your ideas, organize all your projects, and manage your tasks.
Check out Haley's Podcast here for more productivity tips for busy bloggers!
---
BoardBooster Breakthrough – $27
Using Boardbooster but not quite sure you're using it right and your Pinterest schedule is a mess? This course will change that!
Take McKinzie's free Pinterest Primer course here!
---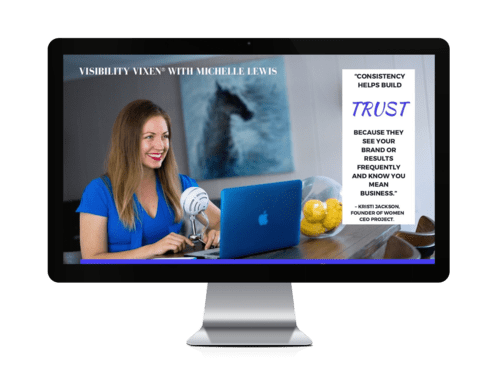 Branding Like A Badass – $147
This course will show you exactly how to create a badass brand with color, gorgeous photos + clear online brand design. You'll get all the tools, strategies & support you'll need to start skyrocketing your brand and get noticed online!
---
1 PHYSICAL PRODUCT
Foam Roller Muscle Massager – $23
Spending hours on a chair in front of the computer and your body can't take it anymore? Foam rolling is the perfect way to reduce muscle stiffness!
*This prize is only available for UK and EU residents.
---
Are you as excited about these prizes as I am? Then scroll back up and take advantage of all the entries for a better chance to be one of the three winners!
💎 Giveaway Guidelines & Regulations
To enter you must use the form at the beginning of the post (or go here) before 21st of September. Three winners will be randomly selected by the Gleam app and announced via email on September 22nd.
All entries will be verified, so please make sure you complete the steps in the form. For all the entries that have the word "visit", you have to follow that account or page for the entry to count.
Unfollowing, unsubscribing or not completing the entries will disqualify you from the giveaway and a new winner will be chosen. I reserve the right to re-pick a new winner if I notice any violation of the rules or if the winners do not respond within 5 days.
The prizes will be delivered via email and it's the sole responsibility of the sponsors to provide the goods.
The physical products are only eligible to win for EU residents based on where Amazon delivers.
These terms can be conditioned to change without notice.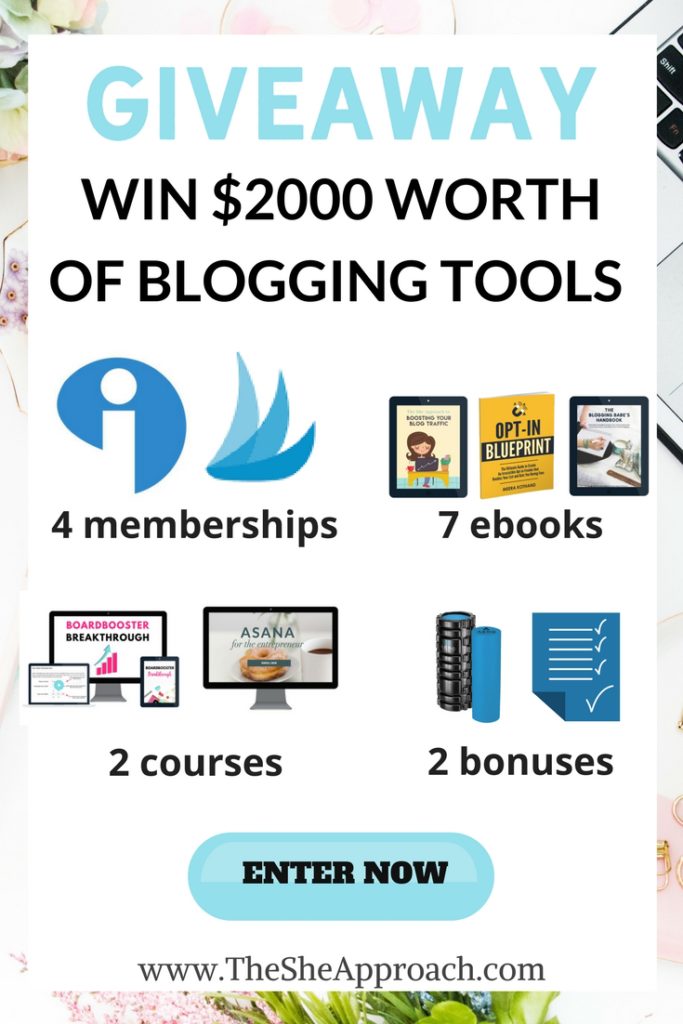 Good luck! And don't forget to tell your blogger friends! (I am picking three winners after all.)
Not a blogger yet but you've been contemplating starting a blog for a while? Don't miss out on the opportunity to get a huge starting advantage! Start your own blog today!