Are you struggling to monetize your blog & make more money online? Does it feel like whatever you do, you can't increase your earnings? Allow me to help!
Check out my exclusive resources & boost your income:
Read my blog posts on this topic: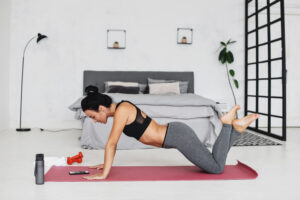 Top High-Paying Health, Fitness and Sports Affiliate Opportunities If you're a fitness blogger or content creator looking to monetize your blog or social media, there's no better way to do it than through affiliate marketing and by joining health & fitness affiliate programs. If you're new to the concept of affiliate marketing and want to
Read More »
GET PRIVATE BLOG COACHING SESSIONS
Looking for personalized tips and a blogging mentor who can offer you customized solutions for your unique problems? Why not learn from someone who's already been there and get 1-on-1 coaching calls that are all about YOU and your blog, and that can get you over any blogging obstacle you may be facing right now.
Work with me and take advantage of my private blog coaching services to boost your blog and build a strategy that will skyrocket your online presence. Pick my brain about how to increase your blogging income & master affiliate marketing, get my best resources recommandations and mastermind growth ideas with someone who gets it!
If you're lacking support and someone who truly wants to see you succeed, or you just want insight into how the blogging world really works and tutorials on how to master the work behind the computer, this is the ideal opportunity for you.