10 Easy Side Hustles You Can Do to Make Extra Money
Running a blog is an empowering experience, but it can take a while to turn it into a liveable income. Most bloggers have to post consistently for a year or longer before their sites pay the bills. You're likely in that waiting period if you've recently started a blog or have a gradually growing audience.
You shouldn't have to wait a year or longer to support yourself while developing your blog full-time. Check out these easy side hustles for busy bloggers to start raking in cash. They're part-time gigs that pay well, so you don't have to give up your passion for blogging for a traditional full-time job.
START HERE: 10 STEPS TO STARTING A PROFITABLE BLOG
See if your skills could help you become the best in your field after taking up one of these side hustles. You'll enjoy the extra income and even make enough to reinvest in your blog.
1. Transcriptionist
You may type pretty quickly because you're used to writing blog posts — other people don't share the same gift. People in every industry type slower than they'd like, leading to longer hours and more tedious efforts logging their work. That's where your skills come in handy.
Try doing a quick search for available transcriptionist jobs. They're often available for remote candidates because they don't require supervision. Many businesses will hire you for flexible hours and great pay if you can pass a typing test for speed and accuracy.
Consider which industries you may already have experience in. You'll have a better chance of getting hired because you know how companies or employees operate on the other side of your screen.
Law offices need transcriptionists to log court proceedings and file paperwork regarding new cases. The healthcare industry regularly hires transcriptionists to work from home while inputting data for patient files, appointment transcripts and notes related to recent medical procedures.
You could even work for academic institutions, marketing firms or consulting businesses. Since transcriptionists make an average of $1.50 per audio minute, you could quickly increase your rate with your skills and experience.
2. Restaurant Delivery Driver
People love to visit their favorite local restaurants to eat, but they also love ordering their favorite food straight to their front door. Restaurant owners can't deliver the food themselves, so they hire delivery drivers for reasonable hourly rates.
When you finish blogging for the day, you could jump in your car and make extra cash by driving food orders around town. Contact local restaurants to see which venues need extra hands. They'll keep you around as long as you want the job since online and in-app ordering has significantly expanded the food-delivery industry.
Before you head out to sign up as a delivery driver, prepare yourself with a few tried-and-true tips. You can download a gas app to locate the cheapest gas in your town and a map app that finds potential roadway complications like accidents or shutdowns. You'll reach your destinations quickly and save money along the way.
3. Paid Freelance Writing
As a blogger, online freelance writing is a natural way you can try to earn money. You already have the skills and experience to succeed. The challenging part will be finding paid opportunities, but there are many routes you can take.
You can sign up for freelance writing websites, where a variety of writing jobs are posted. This could be ghost writing, marketing copy or one-off projects.
You might be concerned about finding the time to work on your own blog posts while taking on other writing jobs. Taking on too much can be stressful. However, if you establish a routine for how you will balance your blog and side projects, you can keep it under control.
Studies have shown that it takes 66 days to make something a routine, so after about two months or less, this side hustle will be an easy source of extra income.
4. Online Course Instructor
You may post on your blog to update your readers about new recipes, travel adventures or family events, but you can create a new subsection that turns into continual passive income. All you have to do is think of an evergreen course that would interest your readers.
Anyone visiting your blog could pay for course access and learn about a topic related to your blog, like how to garden, start a homestead or create their own blog. Every time someone pays for the course, you'll make extra income.
Creating a course might take a bit of time, but you'll rarely need to touch it again after it goes live. Unless the content needs a minor update, you can let the evergreen topic pull in additional revenue while you focus on other blog content.
5. Video Game Streamer
Twitch is a popular website for people who play video games while live streaming. It offers three subscription tiers for viewers who want to subscribe to accounts dedicated to their favorite games or sense of humor.
Creating a Twitch account could be perfect if you enjoy playing video games when you finish blogging for the day. You could build a substantial following if you select a popular game and keep up an interesting dialogue with your viewers while you're live.
Keep in mind Twitch only gives streamers 50% of subscription payments — the company keeps the other half. If someone signs up to pay you five dollars each month, you'll only get $2.50 from them. That's why it's crucial to build a following as fast as possible once you decide to make money on Twitch.
This is also an excellent idea for bloggers who are night owls. Many twitch streamers will play games throughout the night because that's when their viewers are home for the day. You'll get more viewers and potential subscribers by playing games after blogging all day, which could work well with your current routine.
6. Stock Photo Photographer
You've likely visited stock photo websites to attach great pictures to your blog posts. Why not become one of the people selling similar images on the same sites?
If you've got an eye for photography and a decent camera, you could upload pictures to stock websites and offer them for a small fee. Taking photos that could apply to widespread content will help you make the most money. Pictures of niche topics will sell less quickly because fewer people are talking about those things.
For example, taking a lakefront landscape photo could become a beautiful background photo for all types of content. A stock image of someone ordering drive-thru food would only become useful for people writing or posting about fast food.
The average person uploading their first few stock photos will make less than one dollar per picture, but you'll increase your passive income by adding more pictures to your profile. You can also spread your photos throughout numerous stock image sites to reach more people willing to pay for high-quality images.
7. Empty Space Landlord
When you picture a rental unit, you likely imagine a landlord who owns an apartment complex or house. It isn't easy to save enough money to purchase those types of lots and turn them into rental units. Although that could be one of your dreams, it isn't a quick way to earn extra money while blogging.
The good news is you don't need to make big real estate purchases to rent something — all you need is an empty space. It's one of the easy side hustles for busy bloggers because it capitalizes on something you're not using to create the ultimate passive income.
Consider listing your driveway as an extra parking space or two for people who work near your home. They could pay per week or month, depending on how long they want to use it. You could also rent out your parking spot if you don't have a car but live in an apartment complex providing parking for each resident. Just talk with your landlord first to ensure your new side hustle wouldn't break your lease.
People also pay to stay in someone's extra room, like their guest room or a room above their garage. If you have empty space in your home, it could become a home away from home for tourists. It may also become a much-needed storage space if you advertise your garage or guest room as a storage unit.
8. Thrift Store Flipper
Anyone who loves thrift stores can turn their passion for treasure hunting into a side hustle. The next time you stop by your favorite thrift store, think about what you could use as the foundation for a profitable craft.
An old coffee table could need a new coat of paint and a sealant to sell for twice as much money online. Old clothes might need mending before they could turn a profit on a used clothing website. Even old books could create a decent paycheck if they're in good condition, have a unique cover or belong to a popular series's first or second printing.
Research websites where other flippers post specific used items to find the best places to list your treasures. People are always looking for things like vintage furniture, clothing, electronics and books, but they may not live near thrift stores that keep those things in stock. Searching online is then their next best bet.
While you imagine a future as a part-time thrift store treasure hunter, you should read about value-based pricing to set the best prices for your listed items. It considers market demand, product benefit and competitor pricing before calculating the best price for whatever you want to sell. You'll always have competitive rates without guesswork accidentally minimizing the income you could make from your easy side hustle.
RELATED: How To Flip Blogs For Profit
9. Local Tour Guide
You could become a tour guide if you live near a historical site or in a big city. All you need to do is study the area. You could lead many types of tours since there are a few ways to become a guide. Making this side hustle happen just depends on how you want to use your spare time.
You could set up a new website and market yourself as an independent tour guide. It would require extra effort to spread the news about your tours, especially if you don't have a history as a guide. However, you could post about your new business venture, update social media profiles with tour pictures and get reviews to start making money.
Local tour businesses may also hire you as a guide. You'd get an immediate paycheck and training to become the best guide possible. Consider which types of tours interest you the most before applying for anything.
Your weekend afternoons could consist of city walking tours where you talk about local sites and historical events with tourists who want to see the downtown area. Maybe you'd prefer walking people through haunted locations on ghost tours in the evenings. Your interests will guide you to the best job possible and help you make extra money while developing your blog.
10. Social Media Manager
Bloggers typically operate one or two social media accounts to advertise their newest posts, so you may already have social media management experience. Turn that skill into a second job by running social media accounts for other brands or entrepreneurs.
Many people hire remote social media managers part-time to boost their profiles. During interviews, mention how you've used SEO strategies and targeted hashtags to reach your audience and build your follower list. It's also helpful to show which posts have performed best on your profile and explain how you made them successful.
Your experience as a blogger will also be invaluable because you'll know how to improve someone's social media presence outside of their followers. You could pitch ideas to refine a brand's image, like snapping photos with a selfie stick or creating a color palette specific to the profile's brand. They're small details people may not think about if they're unused to maintaining a professional image online.
Consider Some Easy Side Hustles for Bloggers
These are a few easy side hustles for busy bloggers who want to earn more money to pay the bills. By taking up a side hustle, you can focus more on your blog without worrying about your bank account.
All you need to do is think about your skills and interests to find the best side hustle until you can live off your blog.
---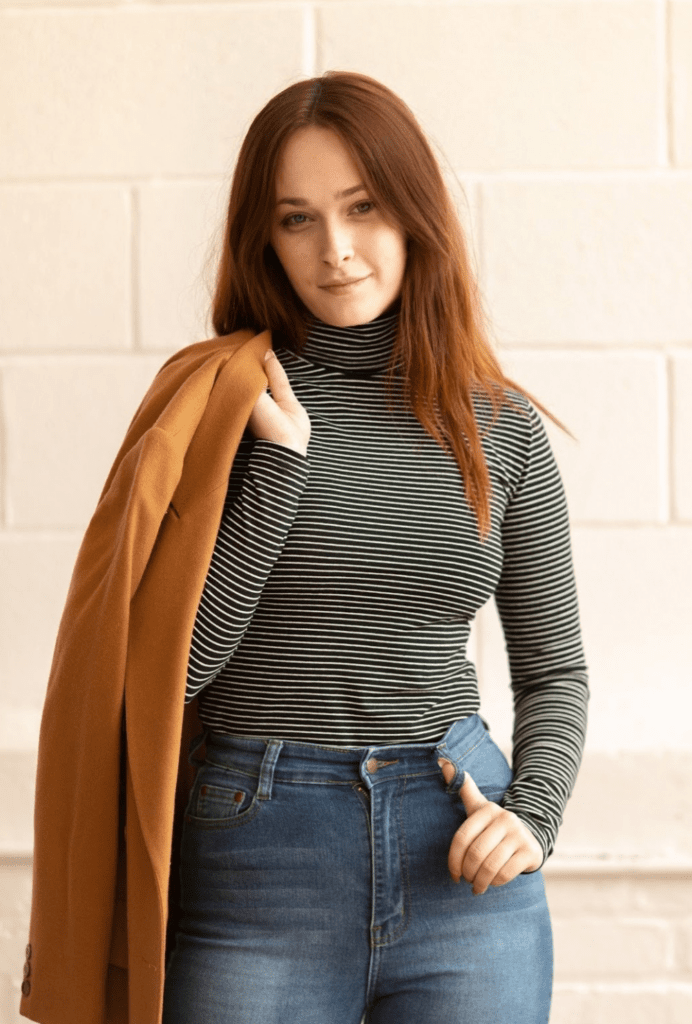 Cora Gold is the Editor-in-Chief of Revivalist, a magazine dedicated to inspiring women to live happy, healthy and fulfilling lives.
---
More Ways To Make Money Online:
Best Offline Side Hustles For Bloggers