For the longest time, Facebook and its algorithms have declared war on content creators. Because they would rather have everyone stay on their platform for as long as possible, Facebook has significantly increased the reach of pages that were meant to help bloggers get seen online.
But we didn't give up! And soon, bloggers all over the world found a refuge in Facebook Groups! And ever since, there hasn't been a better place to gather, share our stories and frustrations, ask for help and even promote our blogs!
Ok, so I might've gotten caught up in the fantasy of storytelling just now, but when I first found my way into a Facebook group for bloggers, it really felt like a refuge. I had just started blogging "properly" and to be honest with you, I had no idea what I was doing. And no one to turn to for advice.
But being in an environment where everyone is open about their strategies and wins, and they are willing to support you as well was priceless. Being an online introvert as much as I am a real-life introvert, I mostly watched from the sidelines, but that didn't stop me from learning so much about this wonderful thing called blogging.
Since then, I've joined countless other groups (they do say to have more in your life of what makes you happy, so I did) and actually started to participate in them. And, most mind-blowingly awesome, I am now one of those bloggers who gets to support others on their journey.
To cut a long love-letter-to-Facebook-groups short, I am a true believer that Facebook groups for bloggers are one of the best things that happened in our community, so I want to invite you to have a piece of the cake.
Here are 65 Facebook groups that every blogger should be in:

Currently at almost 15k members, this group is an endless resource of blogging tips, constructive feedback and loving support from others. Ran by two of my favorite people and bloggers, Eden and Emily, this group was created early this year and took off right away, turning into a community that you need to be a part of!
In fact, Eden even wrote an ebook called First Class Facebook Groups, sharing her experience with growing a Facebook group so fast and turning it into such an amazing community. If you have any plans to start a group of your own, I would highly recommend it checking out.
---
Although technically a Facebook group for entrepreneurs (aren't we supposed to hang around the people we want to be more like anyways?), this little group of creatives is one of my favorite places to go to when I need to feel inspired or ask some tough questions.
The host, Kimi from Pink Hexagon, did a wonderful job into creating a super supportive atmosphere in this group as she offers tons of value and free advice to the participants. (It helps that she's super smart and knowledgeable and that the people in the group are always willing to help as well!)
---
If you're just starting out and you're looking to connect with fellow bloggers, this group is for you. Besides great discussions that are happening in the group on a daily basis, there are also a few promo threads in which you get to share your posts or social media accounts with the other +16k members.
Overall, this is a very welcoming group with a lot of friendly faces and good advice!
---

This is another one of those groups that are absolutely great for promoting your creations. And since people seem to join for all the right reasons, the atmosphere is one of mutual support and a lot of creative love.
I learned a lot from being a part of this group and I highly recommend it to new and more seasoned bloggers.
---

Affiliate Marketing Superheros 
But not all great Facebook groups are public. I found that some of the hidden gems are found in groups that rally people around one subject, and my own Facebook group does just that.
I started this group as an exclusive bonus for the students of my Zero To Superhero Affiliate Marketing Training Bundle and I love being able to celebrate everyone's affiliate sales, discuss strategy and see the members helping & encouraging each other.
---
Get my list of 65 Facebook groups for bloggers: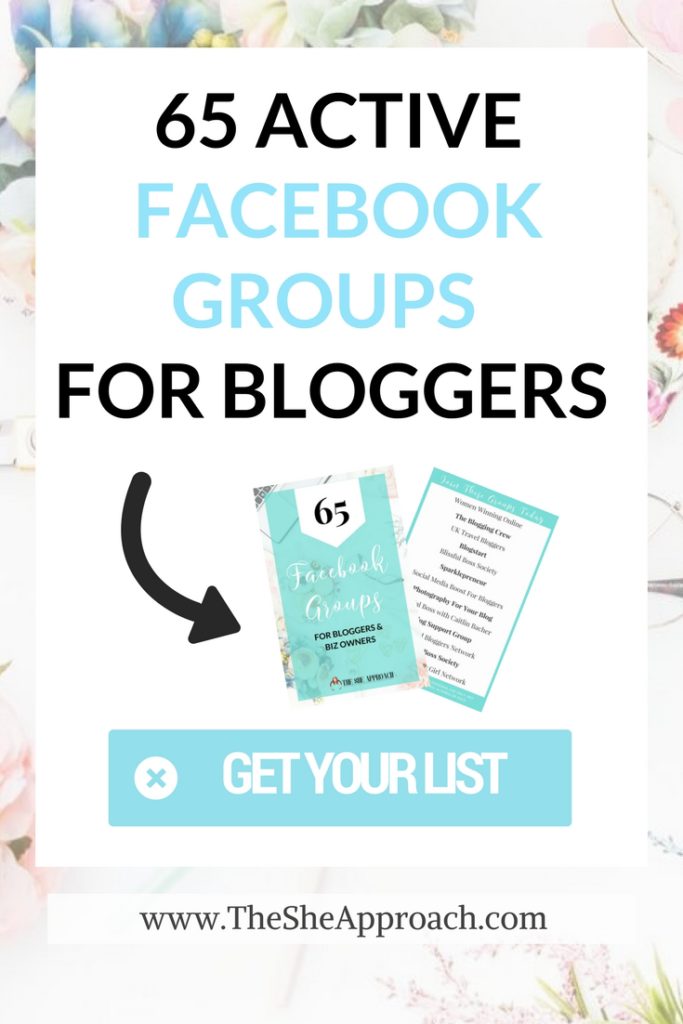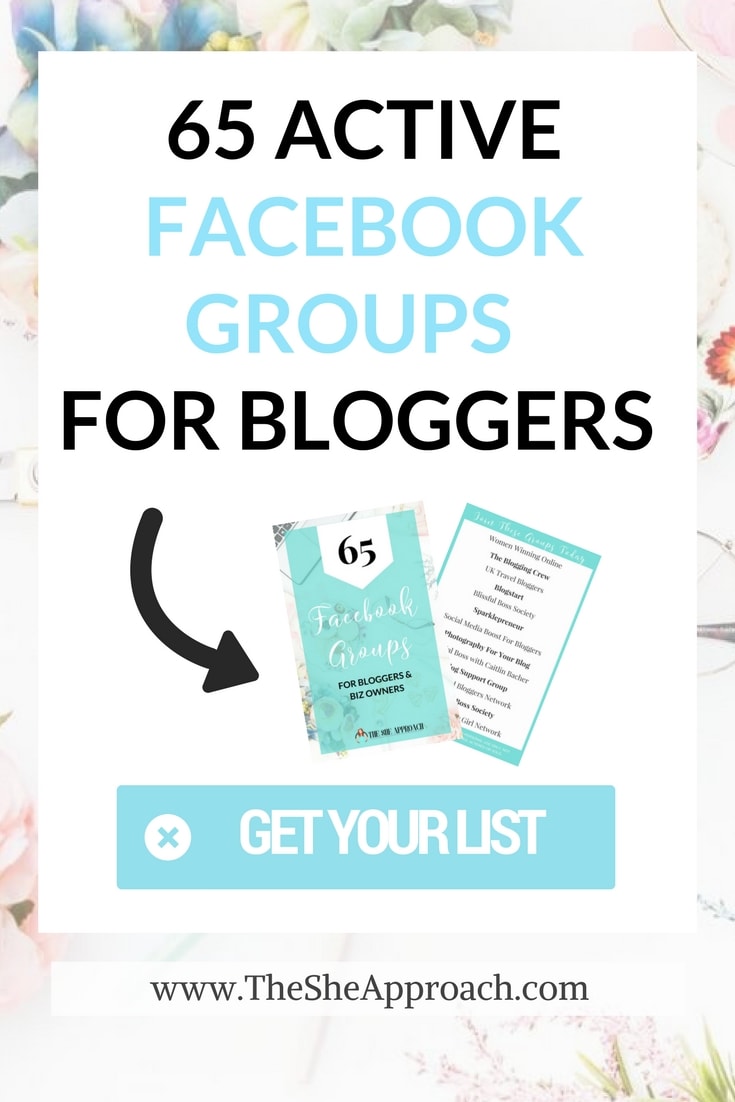 If you're convinced about the power of the blogging community and you want to connect with others in your field (and perhaps even find your next blogging bestie), then I invite you to download my full (but free) list of 65 Facebook groups that you need to know about as a blogger or online biz owner: