Christmas Gift Guide For Women In Business
It's that time of the year again – time to start our Christmas shopping early and look for gift ideas for those extra special people in our lives. In this post, I'm talking specifically about what to get for Christmas for the female entrepreneurs, lady bosses and all-around amazing online business owners in your life.
If you fall into that category, use this post as inspiration to fill up your Christmas wish list with gift ideas that will make you more productive and profitable in 2023 and that will give your business that extra edge, especially if you work from home.
Keep in mind that this post contains affiliate links, and every purchase made through such links will award me a small commission (at absolutely no extra cost for you!). Just consider it your Christmas gift for me (and know how much I appreciate every single one of you that uses my links and supports my blog)!
And, without any further ado, here are the top 10 gift ideas that every entrepreneur and girl boss will need next year:
1. Inspirational & Personalised Mugs For The Office
I love mugs as a gift, because they are affordable, practical and perfect for every occasion (especially if they are personalized). Entrepreneurs tend to spend a lot of time with a mug of coffee or tea in their hands or on their office desk, and trust me when I say that they can't have too many mugs.
If you're looking for personalized mugs for bloggers & entrepreneurs, you need to check out my shop – Blogging Mode. Because everyone loves a mug that feels it was made just for them!
Etsy also has a huge selection of funny and quirky mugs and you simply can't go wrong with these!
2. Business & Productive Planners For Lady Bosses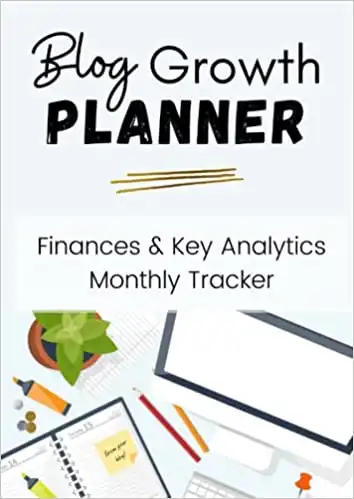 Another super-practical gift idea for female entrepreneurs is to offer them a new business planner and there are dozens of them on Amazon. From productivity planners to gratitude journals and everything else in between, there's no better gift you could give a woman with great plans for the year to come.
For mompreneurs I highly recommend the Mom Agenda and for lady bosses with a big personality, the Paperchase planners are such a treat!
3. Quirky T-shirts For Fashionable Entrepreneurs
Speaking of personalized gifts that strike a cord, how many female entrepreneurs do you see rocking fun and quirky tops to proudly display their profession (or coffee addiction)?
Probably not that many, since such T-shirts haven't really been made for women in business. That is until Blogging Mode launched their T-shirt collection for female entrepreneurs. (You need to check it out!)
This T-shirts and tops (they carry a collection of super cozy sweatshirts as well) are a must-have for branding photoshoots, social media posts and to wear at networking events (they are great conversation starters) for all women in business!
4. Practical Items For Health Conscious Entrepreneurs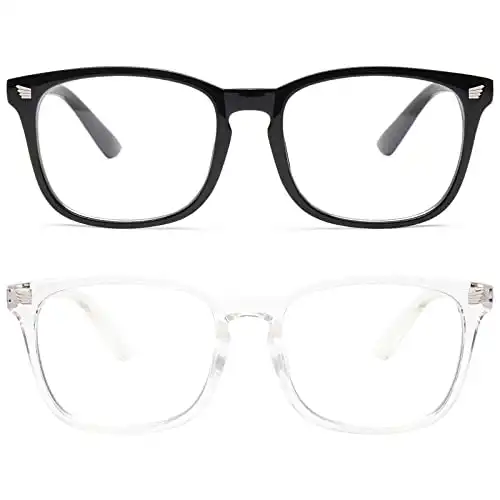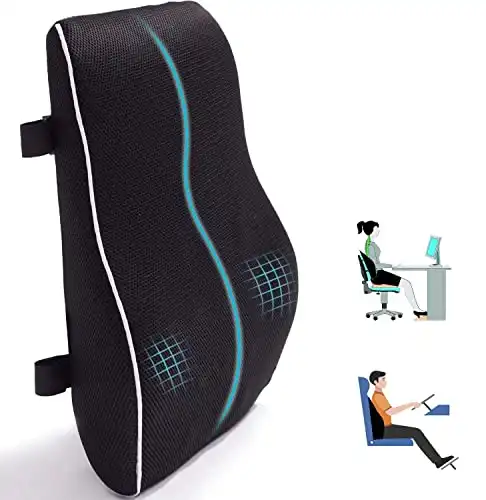 Most traditional entrepreneurs and online business owners spend a lot of time sitting down in a chair and staring into a screen. (On average, Americans sit almost 10 hours each day, the same amount of hours they spend staring at one screen or another.)
So it's no surprise that 80% of Americans experience back pain along with headaches or eyestrain due to excessive screen time. But when that's your job, you can't really do much to avoid it.
But simple practical tools such as blue light blocking glasses and back support braces can go a really long way to prevent such issues or minimize the negative impact of having to sit at an office, staring into a computer screen all that. And for that reason, they make excellent gifts for health-conscious entrepreneurs.
5. Online Classless For The Self-Improvement Addict
We all know that in order for our business to grow, we need to grow as well. That's why online classes are so popular right now and why so many business owners are investing in them.
If you want to give a gift that will be put to really good use and helps someone grow their business in 2019, I recommend taking a look at Creative Live's money & life courses.
They always have discounts for their top courses and you have the option to "Give As A Gift" right under the "Buy Now" button, which means it can take seconds to purchase and offer a course as a gift to someone who you know needs it! (Making this the perfect last minute gift as well!)
Be sure to check out my favorite courses, Unstoppable: Inner Power For Entrepreneurs, Tara Gentile's Build a Stand-Out Business and The Photography Starter Kit for Beginners.
6. Recording Equipment For The Savvy Business Lady
Speaking of online courses, savvy entrepreneurs, coaches and educators know that the money is in passive income products and they understand the power of online courses and podcasts when it comes to scaling their businesses.
That being said, the ideal gift to offer someone who is planning to either create an online course or start a podcast is recording equipment such as:
7. Amazon Business & Kindle Unlimited
Have you noticed that almost every single gift idea on here can be found and bought over on Amazon? Pretty cool right! The truth is that Amazon's is an entrepreneur's best friend when it comes to office supplies, equipment and anything else that they need in a hurry.
And the two best things that you can offer as a gift to a female entrepreneur right now is the Amazon Business Account feature (that makes the workplace procurement easier with convenient delivery options and simplified purchasing workflows) and the Kindle Unlimited Pass that allows them to access over 1 million ebooks for free!
8. Self-Development & Business Books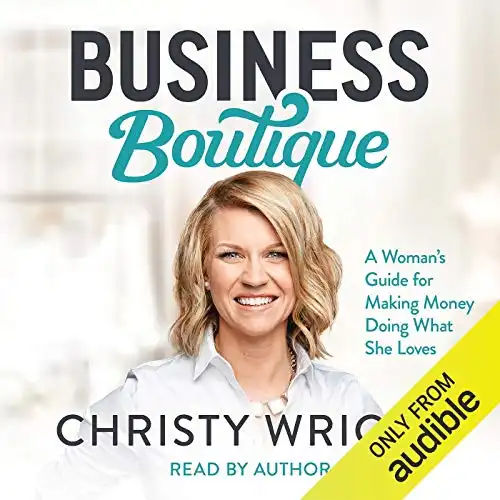 While ebooks are great, nothing quite beats the good old feeling of a physical paperback book. And there are plenty of books out there waiting to change the lives of those hungry for more!
So why not offer one to somebody who you know needs a little inspiration in their lives?
You can check out my full guide of Best Amazon Business Books For Bloggers & Entrepreneurs to get ideas of my absolute favorite books out there for lady bosses and entrepreneurs.
9. The Trip Of A Lifetime Led By An Industry Expert
If you're feeling extra generous, the most epic gift you could give to a workaholic is a vacation. Trova Trip is a company that organizes group trips all around the world, and they are all led by different industry experts.
So whether you want to go on a Yoga retreat, learn how to act or travel along with a travel blogger that will host blogging workshops (like I did this summer!), Trova Trip has it all. And the best part is that you can travel along with your business bestie if you choose to.
Check out all the Trova Trips here and give someone (or yourself) the gift and experience of a lifetime! Trust me!
My trip to Portugal was the best thing I've done all year and I've already booked my next trip. If you want to come to Italy, drink wine, eat pasta and learn how to grow your blog with Helene (the blogger behind Helene In Between that travels and blogs for a living), click here!
10. Other Office Essentials For Female Entrepreneurs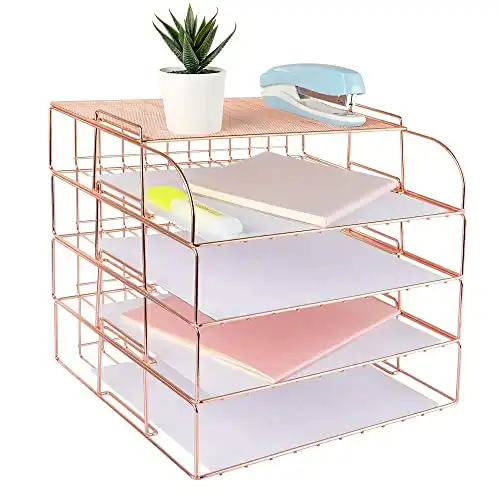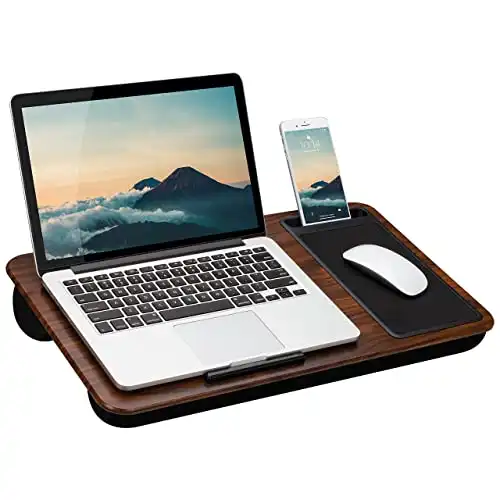 And last, but not least, if you're really stuck for ideas, the safest bet is to get some office essentials that every work from home entrepreneur will appreciate.
Here are a few ideas:
So get creative and get shopping! And don't forget to join my email list because I'm planning on sending an email to round up the best Black Friday and Cyber Monday deals that you will want to take advantage of!
Speaking of gifts, can you do me a small favor and share this gift guide with a friend? Or you can simply 📌 pin it below. I would really appreciate it!
And there you have it – the ultimate holiday gift guide for female entrepreneurs with a ton of practical gift ideas for that lady boss in your life who you want to make smile.
If that lady is you, treat yourself or leave a comment below with what you'd love to receive as a gift this Christmas!
TikTok Finds For Unique Work From Home Gifts
But wait – the fun isn't over. I browsed viral Tik Tok videos and found a couple of unique Amazon products that would make a great gift to anyone running a business from home.

If there's anything I missed, let me know, as I want this to be the ultimate Christmas gift guide for women entrepreneurs everywhere!
Christmas Gift Ideas For Female Entrepreneurs & Lady Bosses