If there is one tool that every blogger should learn how to use to their advantage, that would be Pinterest.
Tereza from Cityscape Bliss is the ultimate Pinterest master and was kind enough to share her secrets with us! Here is what she had to say:
---
Pinterest is a magical place – full of beautiful photographs and attention-grabbing graphics. It's also a place that can generate passive income for your pocket and a roof-busting traffic for your blog. Who wouldn't want that?
That's why there is at least 101 e-courses on how to master Pinterest and how to drain everything out of it to the very last drop. But instead of sending you to take an e-course I'd like to show you how I got almost half a million followers on Pinterest within a couple of years – with no e-course, just a firm strategy in place and a heap of dedication (read: a very agile thumb & an iPhone).
Here are 8 ways to improve your Pinterest game right now:
💎 Please the eye of the Pinner
One of the key denominators in one's decision making whether to follow a board or not is the look of the Pinner's profile. Yes, just like you need to have your blog's landing page & about in order, just like your Instagram bio & feed need to look extra neat, your Pinterest profile needs to look attractive. I make sure I Pin the prettiest pictures I can find (vast majority of them being vertical), that's step one.
And step two? Make your board names easy to read but perhaps add a little emoji here and there. I use Canva to create my board covers and also use the showcase slider to display my favorite boards. Spend some time designing the perfect look for your profile including your bio & a clickable link to your blog.
💎 There IS a right & wrong way of Pinning
Have you got a Pinterest hover button on your blog yet? Good. The next big thing is Pinning your images from it. Add Pinning of your images into your blog posting routine. Every time you post & schedule promotion of a post, make sure you also Pin at least one image from your post together with a keyword rich description, a name of your blog but also the correct link.
No hashtags – hashtags on Pinterest work very different to the way they work on Twitter or Instagram and generic hashtags usually work very poorly or not at all. They are mostly used for specific campaigns and competitions but more on that some other time.
(Want a step-by-step strategy on how to promote your blog on Pinterest and two months free with the ultimate Pinterest scheduler? Check out my ebook!)
💎 Become a business
One of the best decisions I've ever made on Pinterest was turning my personal account into a business account. A business account (which is free) is not a necessity unless you're an actual business selling products however bloggers are encouraged to convert. And there's a good reason for it! You get immediate access to extremely detailed analytics and many other features such as Rich Pins.
💎 Make those Pins richer than a Crème Egg
As a business account holder, you can create Rich Pins. These Pins have been designed to convert business – be it a sale or a click-through to your blog or a website. At the moment you can enrich Pins for apps, movies, recipes, articles, products and places.
Some of them are easier to set up than others and at the moment I'm only using Rich Pins for places – which I have found really useful as it accumulates locations into maps and food recipes – which you can automate if you're using a recipe card plug in for your blog.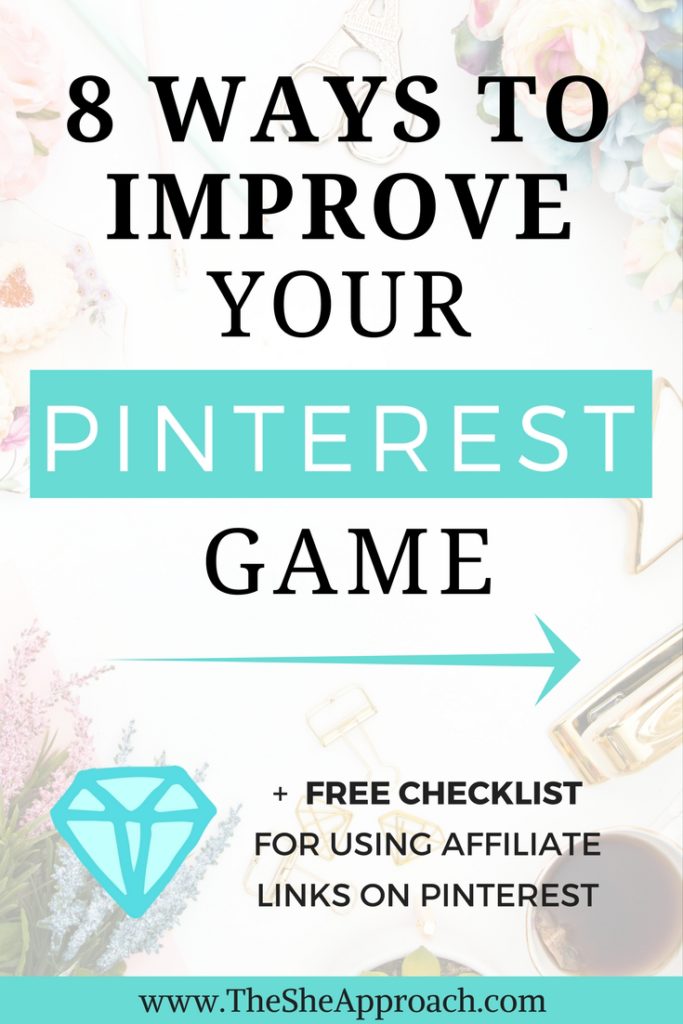 💎 Pin like there's no tomorrow
The key to increasing your traffic & engagement is most definitely Pinning. Pin, Pin, Pin like no one's watching. Pin anything and everything (of course still keep in mind that this visual playground is all about beautiful imagery so don't Pin anything less than gorgeous!).
Get a Pin It button for your browser and Pin original Pins from other blogs and websites you love. I have Pinned over 16,000 Pins so far and every time I go on a spree I can see a spike in engagement and traffic to my profile. Boom!
I also highly encourage you to use a scheduler to continue re-Pinning even when you're sleeping (the most popular ones are Tailwind and Boardbooster).
💎 Tell everyone how amazing your Pinterest is
Don't forget to promote your little picturesque haven as much as you promote your other channels. Include it amongst your social icons on the blog, Tweet about it, share your favorite Pins on Facebook.
And don't forget to support other Pinners by telling them how great their boards are, Pinning from their boards and even Pinning from your favorite blogs! Promotion goes hand in hand with supporting each other – and that goes for all social media channels.
💎 The ultimate Pinterest family
Pinterest group boards is something that has been becoming more and more prominent in the past months. We're most powerful when we're working together, right? These groups boards can be set up by anyone – then a number of contributors join in. By joining your forces with others you are immediately gaining an extended exposure for your Pins. Just imagine if 5 people come together, each of them having 1,000 followers you're ultimately gaining exposure of 5,000 followers! I usually use PinGroupie to search for relevant groups I'd like to join. If you're a blogger then you're welcome to join the Pinterest board of a blogging community I'm running on Facebook called Blogstart (you can join by clicking here).
💎 Give your Pins a boost
If you're just starting, or even if you're looking for a little bit of a boost, Facebook Groups are a great way to get that extra kick. I have written a whole post on Facebook Groups here – however the gist is that you reciprocate in Pinning each other's Pins, or you can just simply request a feedback on your Pins/profile from fellow creatives and bloggers. You can ask for advice, learn new tips & tricks and even hire a virtual assistant to relieve some of the Pinning burden.
And if you're looking to monetize your Pinterest right now then download Ana's Pinterest checklist for affiliate income!
I hope you have found this post interesting and it'll help you improve your Pinterest strategy!
What are your secrets to successful Pinning?
Note: I was lucky to have been chosen by Pinterest as one of their feature Pinners two years ago which put me directly in front of a huge chunk of their audience. This definitely gave me a huge boost of exposure. Don't expect to rank up hundreds of thousands of followers overnight – curation of Pinterest takes just as much time, effort & patience as your blog or Instagram does.
---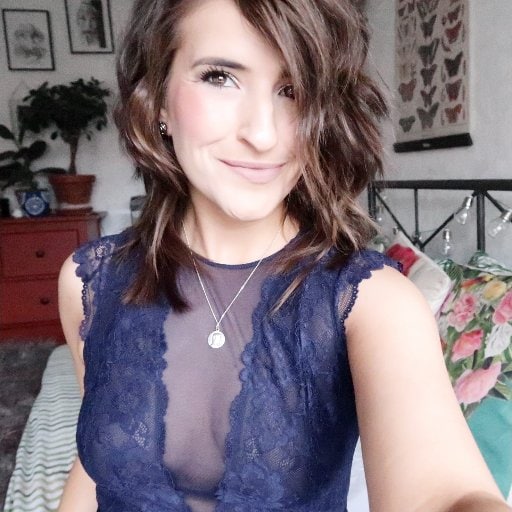 This was a guest post by the lovely Tereza, lifestyle blogger at Cityscape Bliss, Pinterest master and proud cat owner.
As a fan of her blog, I can't brag about her accomplishments enough, but she is one of the bloggers I really look up to and learn so much from. Check out more of her blogging tips here.
You can follow her journey on Pinterest, Twitter & Instagram as well.