Blogger Burnout – Tips On How To Avoid It
Being a blogger is one of the most rewarding experiences (even though the results are not immediate), but, at times, it can also be overwhelming.
There's always so much to do, so many things to learn and keep up with, and it may feel like there's never enough time to complete your to-do lists.
Whether you blog full-time or part-time, it's important that you learn to work in a way that will help you to avoid getting overwhelmed frequently.
In this blog post, I'll be sharing how you can avoid hitting burnout by focusing on one specific activity: streamlining your content creation. Please note that this blog post contains affiliate links.
What is blogger burnout?
Let's be real: content creation is our bread and butter as bloggers. We have to write high-quality posts, be on at least a social media platform (this is not a must, but it is ideal if we want to build an audience online), and reach out to collaborate with other bloggers. So the content creation never ends!
Unfortunately, many of us hit something called blogger burnout, which is essentially a season where it feels like all motivation has gone down; it's hard to come up with new content ideas, and it seems that all our efforts are being in vain. It feels like chasing our tail without actually making any progress!
Especially among women, the levels of burnout have sadly been at an all-time high since the beginning of the pandemic.
If you find yourself in this situation, don't worry, it is possible to come out of it. The first essential step is ensuring that you take a step back and focus on recovering; then, once you have a fresh perspective, you can get back to work in a more efficient way.
As I was mentioning at the beginning of this post, my focus will be on helping you avoid burnout by streamlining your content creation process.
Because this is such a big part of your work as a blogger, it's important to make it as efficient as possible so that you can see the results you desire without hitting burnout.
5 ways to streamline content creation and avoid burnout as a blogger
Let's see below five very practical things to do to achieve this.
1. Set your blogging goals
The first and most important step is to set your goals. I know you might think that this is not related to the actual process of creating content, but this is the roadmap that will guide you through it.
If you don't know what your goals are, you'll be swept by all the trends and things you see other people doing, and you'll be back to square one.
Best blogging planner & goal tracker!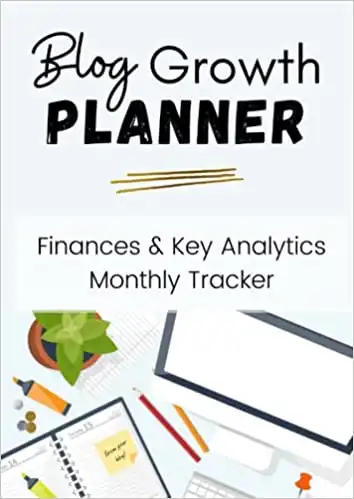 It's so important to take some time to reflect on what YOU want to achieve with your blog, and then from there, you'll be able to take the practical steps to make it happen.
You might think that you need to post a new blog five times per week just because you see other people do it, but if it doesn't align with your goals, then you know that it's not going to be beneficial for you.
Spend some time reflecting on where you want your blog to be, if you want to build an audience through social media and which channel you should focus on (you don't need to be on all the platforms just because other bloggers are).
RELATED: How often you should blog.
You can also think about email marketing, for example, and whether you want to spend some time growing that side of your blog business.
You need to have a full picture of where you're currently at and what you want to achieve, and then you'll be able to write down a plan to stick to.
2. Create a blogging schedule
Whether you're a full-time blogger or do it part-time, it's essential to have a schedule to avoid burnout.
The truth is that you probably have other things you do in your life that require your time and attention, and life also throws curveballs at us that we didn't think about.
So it's important to be strategic with your time and ensure you schedule portions of your day to work on your blog. What happens if you don't is that you'll try to make it fit in even though you don't have time for it, and then you'll be spinning on a hamster wheel until you hit burnout.
Get help with your blogging schedule!
Make sure that you spend just an hour at the weekend or, on a Monday, mapping out what your week will look like, incorporating the time you'll need to work on your blog.
If you don't know how much time you need to block for it, I recommend you start timing yourself and see how long it takes to complete some of your usual tasks. Then you'll be able to block the appropriate time (and update if things change, of course!).
It's important that whilst you try to be productive and efficient with your time, you also remember to look after your wellbeing. Check out this post if you want to learn how!
3. Pick a theme
Working in themes is another productivity hack that will help you focus on one activity at a time, producing good quality content without overwhelming yourself.
Whether you blog full-time or part-time, this can be incredibly beneficial. Of course, if you blog part-time, you'll need to be even more strategic with your time, but picking a theme will help you do that.
This step practically means that each day you focus on a different activity based on your goals and schedule.
This will help you avoid multitasking and reduce the sense of overwhelm because you're trying to 'do all the things' all the time, and all at once.
For example, you might decide that Monday is your blogging day, so you schedule a time to work on keyword research, map out your blog posts, start writing the blogs, and uploading them on your website, ready to be scheduled.
Monday is my blogging day, and occasionally Tuesday will be too; I know that once I've done it, I don't need to worry about it until the following week.
Then you can have Tuesday for social media, Wednesday for your newsletter, Thursday for admin tasks etc. I keep saying this, but I want you to remember that whatever you do on a daily basis needs to be aligned with your overall goals.
4. Work in batches
This tip will also help you streamline your content creation and avoid hitting burnout. It ties to the point above, and essentially, it means that you create several pieces of content for a specific section all in one go.
So, for example, if you pick Tuesday to be your social media day, instead of just writing one post and publishing that, you might want to write and schedule all the content for a week.
If you have more time, you can even do it for the entire month, but one week should be more than enough to help you avoid chasing your tail and always feeling behind.
I literally batch anything; my blog posts, my social media posts, my Pinterest scheduling, my newsletters. This way, I don't feel like I'm constantly creating new content for different areas, but I can focus on one thing at a time and get it done for the rest of the week.
5. Create helpful blogging templates
Finally, creating templates will be a huge time saver. Templates will seriously become your best friends, as you can have them for anything, and they'll help you save time and avoid getting stressed out because you need to create everything from scratch.
You can have templates for: your graphics on social media, your pin designs, your captions, your newsletters, your sale page templates, and even the emails you send if you're trying to do outreach and collaborate with other blogs/businesses.
As long as you remember to always tailor everything to make it personalised based on what you're working on or who you're talking to, templates are a very useful tool to use as a framework.
Ten tools to help streamline your content
Here are some of my favourite tools to run my blog; to give you a few extra resources to streamline your content creation. Some of them are free, but I do pay for the Pro version, and they're absolutely worth it. I don't make a penny from them, but I genuinely love them, so I always recommend them to others.
This is my favourite scheduling tool, especially if your main social media platform is Instagram. It allows you to bulk upload images, have hashtag recommendations, and post carousels automatically.
You can also use it for other social media platforms and have everything in one place. Scheduling content will be a huge time saver and will help you keep your sanity as you're busy building a successful blog.
After using several different tools for my social media scheduling, I fell in love with Later and never looked back.
You may already be familiar with this tool, but I recommend you sign up for the premium version. For such little price (£10.99 per month), you get so many great stock images, design templates and other features that are not available in the free version.
If you're smart with it, you can also organise your designs in folders so it's easy to find what you're looking for, create templates you can re-use over time and have beautiful graphics to go with your content.
>> Try Canva Pro for free here!
This is hands down my favourite email marketing tool. I initially signed up for the free version, where you can have up to 1000 subscribers. However, once I learned about the power of automations, I decided to sign up for the premium version.
This way, whenever someone signs up to my mailing list, my automations will be triggered, and they'll receive a series of emails over a week to welcome them to my mailing list, give additional resources, as well as get to know me a bit more.
Automations are a powerful way to build connections with your audience, without you having to do the manual work every time. Do it once, set it up, and enjoy a more streamlined way of working.
>> Try Convertkit for free here!
This is probably not a new tool for you, but many people don't think of how powerful Google Drive is, particularly when it comes to having everything in one place.
I don't recommend you use G Drive as a place to just dump everything related to your blog in no particular order.
What's more useful (and productive) is that you spend some time organising your workspace into folders and subfolders to have everything you need when you need it instead of wasting precious time looking everywhere.
You can also upload the photos you use there, and then move them to a different folder once you've used them online.
I literally wouldn't be able to run my blog without Google Drive. It helps me stay sane and keep track of everything I'm working on!
Finally, if you use Pinterest for your blog, I recommend you try Tailwind. Again, this is not a free tool, but it's worth the investment as it allows you to schedule as many pins as you'd like, so you don't have to do it manually.
It also gives you guidelines, in case you're scheduling too much content or you're not following Pinterest best practices.
You can also use Tailwind Create if you'd like to design your pins on there, but I've personally never used it.
>> Try Tailwind for free here.
More helpful tools & tips for bloggers:
How to avoid blogger burnout by streamlining content creation – Final thoughts
Being a blogger should be a joy because you're doing something you love; it shouldn't be a dreaded task that leads you to burnout.
If you want to make sure that you stay productive whilst also looking after your wellbeing, streamlining your content will be of great help!
Most importantly, remember to enjoy the process and focus on your journey!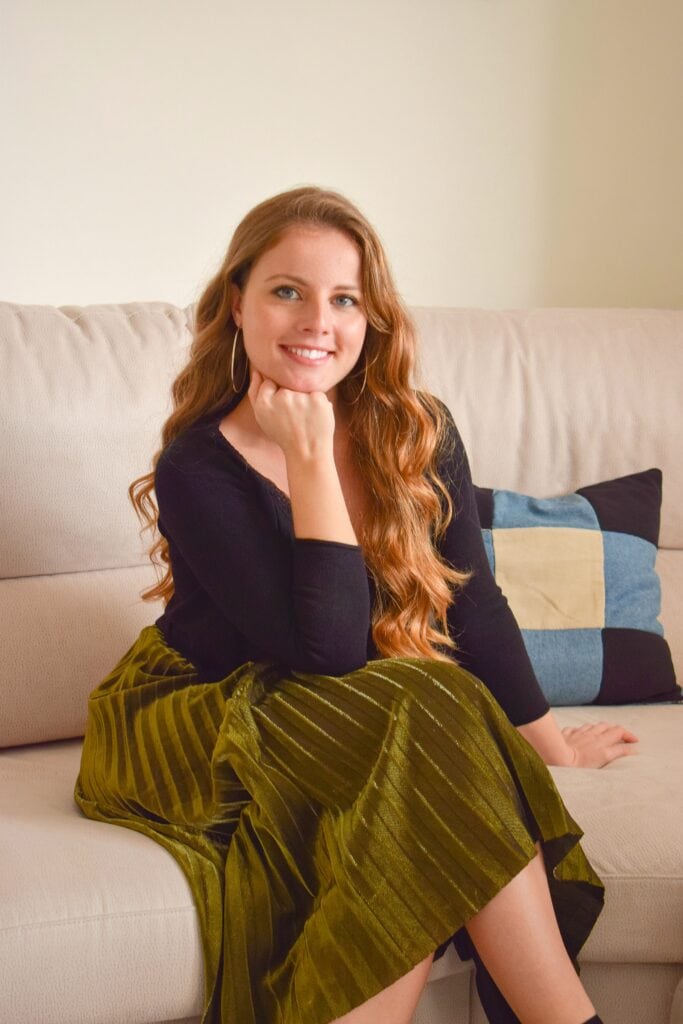 About the author
Benedetta is a multi-passionate blogger, founder of The Planning Geek. She loves planning and organizing her life, and helping other women to organize their life and business for success.
In her free time, you can find her by the beach (or the park when in London), reading a good book, or exploring new restaurants and trying new delicious food.
You can find her blog at theplanninggeek.com, on Instagram, and on Pinterest.
Blogger Burnout & How To Avoid It By Planning Content