Best Google Chrome Apps For Bloggers
Blogging is a hard job, and it can take a lot of time to write, upload and promote content. There are apps and tools out there to help you increase your productivity, write better and improve your work.
Most people use Chrome for working on their blog, and Chrome extensions are there to improve your blogging productivity and make life easier. Here are some of my favorite Chrome extensions and why you should be using them for your blog!
What Are Chrome Extensions
Chrome extensions are downloadable apps that change the way your Chrome browser works. Some can temporarily disable apps and web pages, while others will block certain words or news from being shown on your feed! They can be useful tools to increase your productivity and help to improve your blogging experience.
Keep in mind that this post includes affiliate links.
Why Should You Be Using Them
Chrome extensions are beneficial to everyone. I love Honey for my browser and use it all the time. It saves me money and gives me cash back! There isn't a day that goes by where I don't use an extension. There are so many productive blogging tools that you can add to your desktop to help your blogging journey run smoother.
I was doubtful about adding extensions at first. I didn't want to alter my browser as I was worried it may change or lose any work I had done.
Chrome extensions are safe to use. You should be using them as they can make your life easier and improve your productivity. Many of them are also free tools and resources that you may otherwise have needed to pay for!
The Best Productivity Chrome Extensions
Grammarly
If you're a blogger, Grammarly is the first extension you need to be installing.
Grammarly is a free Chrome extension and an app that helps you to write better. It picks up spelling and grammar mistakes along with other writing issues that you may come across. I use Grammarly for all of my writing. It helps me to fix issues that I may have otherwise missed. It is one of the best writing tools for bloggers with its easy to use software.
Once installed, you can write in on the app or on your blog editor. Grammarly can be installed on your laptop too, so when you're writing in Microsoft Word, it will still pick up errors!
I recommend using the free version, but there is a paid option to help you with premium issues. The standard extension gives you basic spelling and grammar mistakes to fix. It will highlight premium issues, so you can actually go through and fix them yourself.
Premium issues include commas, word choice and tone errors. At the end of writing a blog post, you should proofread your text anyway, but it is worth going through and fixing some of these premium errors yourself. Once you've used Grammarly for a while, you can quickly pick up what each issue means.
Noisli
Sometimes listening to music is too much when you're trying to work. If you're a fan of white noise machines, you need to install the Noisli extension onto your browser! Noisli is also beneficial to those who don't have Chrome as you can create an account and listen anywhere.
You can listen to a range of different sounds, including storms, coffee shops, and more. It's a fun extension as you can mix any of the 16 free sounds together to find your perfect noise. There are paid options to the extension, so you can unlock even more sounds.
I like this extension as you can set a timer for how long you want to work. It will play your sounds and count down the time until you can finish. It is really relaxing to work with Noisli.
I find that it can help me to stay focused and relaxed in stressful situations. It's nice to hear familiar sounds like office fans and coffee shops, especially when lockdown hasn't ended yet!
Mozbar Extension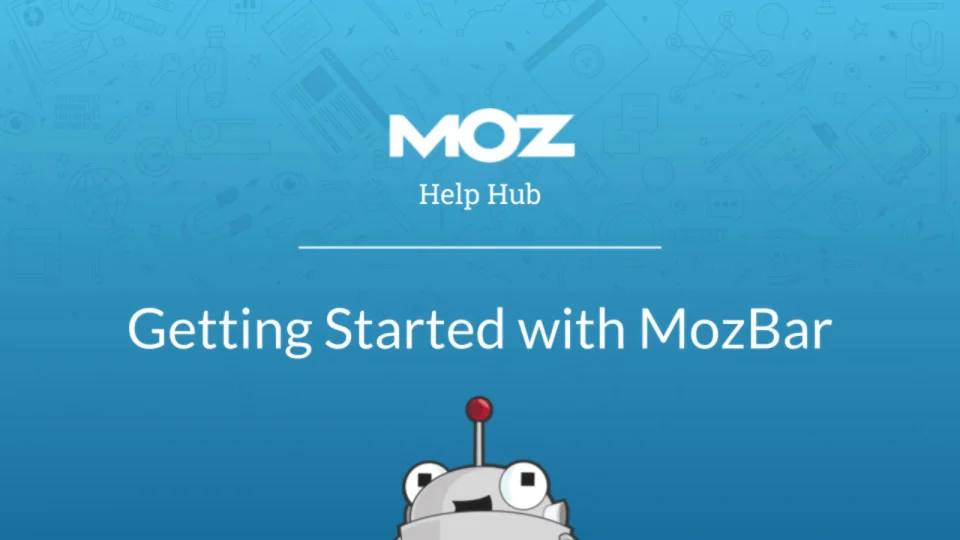 I love MOZ as a free blogging tool anyway. If you don't get the Mozbar extension, sign up for MOZ and utilize their SEO tools. Moz is a website that checks DA score, helps you to research keywords, and find where your backlinks come from.
It is free to use, but there is also a paid version that gives you even more SEO tools. With your account, you'll be offered a 30 day free trial for this service, which I'd highly recommend you try. Make sure you cancel it just before 30 days, as the premium version is quite expensive! If you have a month where you're dedicated to your blog and have time to work on SEO, it's worth doing with the trial.
The Mozbar extensions help you with on-page SEO by giving you real-time statistics as you browse. It will tell you the DA score of any website, perfect if you're looking to guest blog! Moz gives you real-time stats of any website that you're on. It's helpful for quick research and doesn't use up your 10 free Moz DA score checks a month!
SEO Minion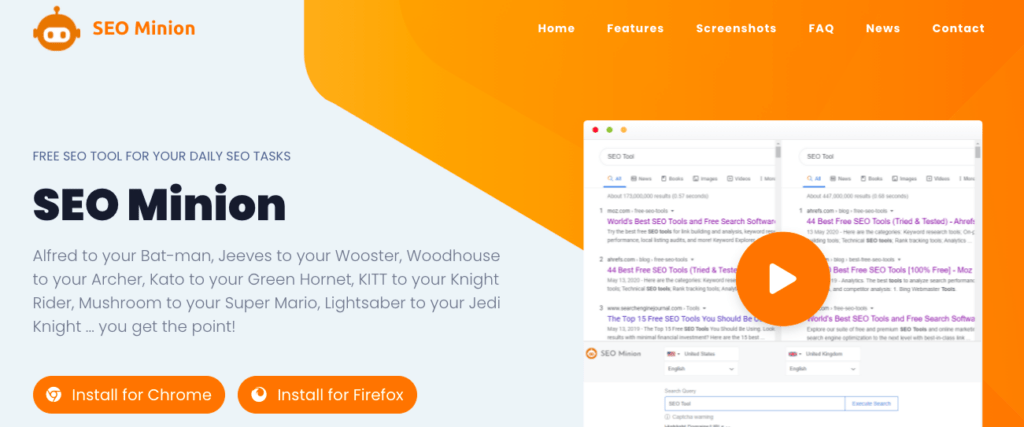 SEO Minion is one of my favorite tools for blogging and on-page SEO. SEO Minion can help with a range of different blogging jobs, including checking for broken links and analyzing issues with meta tags. It is free to install onto your browser, so you don't have to pay for something like MOZ pro.
The extension creates a little pop-up on the side of your screen, so you can scroll through the web page as SEO Minion is working. This extension allows you to look at details on any webpage. If you were looking to gain backlinks by replacing broken ones on another blogger's webpage, this is a quick way to do so!
I really like SEO minion. I have a Blogger blog rather than WordPress, so finding tools to use can be difficult. I don't have plugins that can help with on-page SEO, so this is the next best thing.
The extension has many features for a free SEO tool, so I'd recommend trying it out, even if you use WordPress! SEO Minion can help your productivity as a blogger as the analytics and help come up as you type!
LinkMiner
You can use Moz to check backlinks, while LinkMiner will give you a more in-depth analysis of your backlinks. LinkMiner isn't a free extension, but it does offer a 10-day free trial for those who wanted to play with the features. LinkMiner allows you to check what other websites are doing to build backlinks.
You can analyse the backlinks they currently have and replicate what they're doing to grow your blog. It can also help you to find backlink opportunities that may benefit your blog.
You can save URLs, preview websites and research your competition. It does everything without you needing to leave the site, so beneficial to those without a lot of time. It also lets you check what links you have recently lost on your website. This is beneficial as you can try to reclaim that link or earn it back!
You can also see who is removing your links in case you need to remove similar links. It's a simple extension, so you can easily pick up how to use it. It's a beneficial tool for those starting to explore backlinks or to find new keywords.
WhatRuns
Have you ever seen a font you love and want to use for your blog? Maybe you want to see what WordPress plugins are being used. WhatRuns allows you to check what websites are using for free.
WhatRuns is beneficial to those who want to know what extensions are being used and what you should be adding to your own blog. There are so many WordPress plugins that it can be hard to determine which ones are best for you. This extension allows you to see every app, plugin and extension are being used on another website. It can help you gauge what you should add to your own site.
SEOquake
SEO extensions are some of the most useful ones for bloggers. They can improve productivity by motivating you to make a change. They also show you real-time metrics that you can improve upon. I have multiple installed on my Chrome, but SEOquake is one of the better extensions to choose from. It's a free SEO tool that has more features than the other ones I have mentioned.
It's better for bloggers who are more experienced and want to improve their rankings. SEOquake shows the Google index, SEMrush backlinks number and more. It also links directly to SEMrush, so make sure you have an account.
There is lots of information that is given, so it can be quite overwhelming. I love using this extension to see my position and what can be improved on. It takes a while to get used to all of the features and what the different scores mean, but it's a highly recommended tool to use for blogging.
Forest: Stay focused
It's hard to be productive when you're getting distracted by your phone or social media. Forest is a self-motivating app and Chrome extension that allows you to build a forest while your device is on standby. You can pick websites to avoid for 30 minutes while you work. If you visit those sites in the period, your tree will die. It's a unique app, and you can build a forest while you work.
I like this app when I am working. It's a strange concept, but it works to help you stay focused and motivated on your work. There are other similar apps and extensions that you can use to grow plants as you work. You can share your forest with friends to see who was the busiest person. It encourages productivity and motivates you to work.
Serene
If you're not bothered by growing a virtual tree, you could always try Serene. Serene will block distracting apps and websites, meaning you can't access them the time you set. Unlike Forest, Serene makes it so you can't visit the website at all, rather than facing a consequence.
When you open up the extension, you can set a goal for the day. It will then allow you to set a timer for how long you should stay focused, blocking your listed websites in the process. With goal setting, you can break your goal down into sessions. I really liked this feature as having a big task can feel overwhelming, so breaking it down makes it more manageable. The sessions give you breaks before starting the next one, which is proven to increase productivity!
Notion
There are lots of blogging tasks that you may need to do in the week. From updating old blog posts to fixing broken links, you may need something to keep track of all those things. Notion, Trello and Todoist are some of my favorite project management apps. Each one offers slightly different features, so it's worth playing around with them and seeing what works best for you.
Having a project management app allows you to keep track of blog posts, guest posts and collaborations. You can even keep track of things like paid invoices and what you need to chase. It's worth using a tool like this to keep track of everything blogging related. It helps you improve your productivity as everything is in one place, and you can see your workflow.
ClickUp
I recently started using ClickUp as I wanted to find alternatives to Notion and Trello. I am determined to find another project management extension that had more options for productivity. It took a bit of getting used to, but it was fun to play with the different features. It also has an app in case you don't have Chrome. I liked using ClickUp as it combined a lot of the Chrome extensions that I have previously mentioned. It means you have everything in one place, and you don't have to download multiple apps.
ClickUp also offer a product called Notepad by ClickUp in case you need to write notes on the go! The extension has a little sticky note pop up, which you can use to jot down ideas as you go. It allows you to set reminders and add links/videos to your notes. You can also link it to your ClickUp to turn your notes into projects.
Other Tips To Improve Your Blogging Productivity
1. Start With The Hard Tasks
We all have tasks that we keep putting off. Sometimes you'll cut corners to make it look finished or just skip it completely. To improve your productivity, make sure you're starting with the jobs you keep putting off. I dislike keyword research and scheduling tweets, but once it's done, I can plan content, which is more fun! Stop putting off the hard tasks as it leads to stress and agitation!
2. Work In Batches
When you're doing blogging jobs, do a group of them at once. For example, you want to reply to all of your emails and messages at once. Don't respond to one and leave the rest.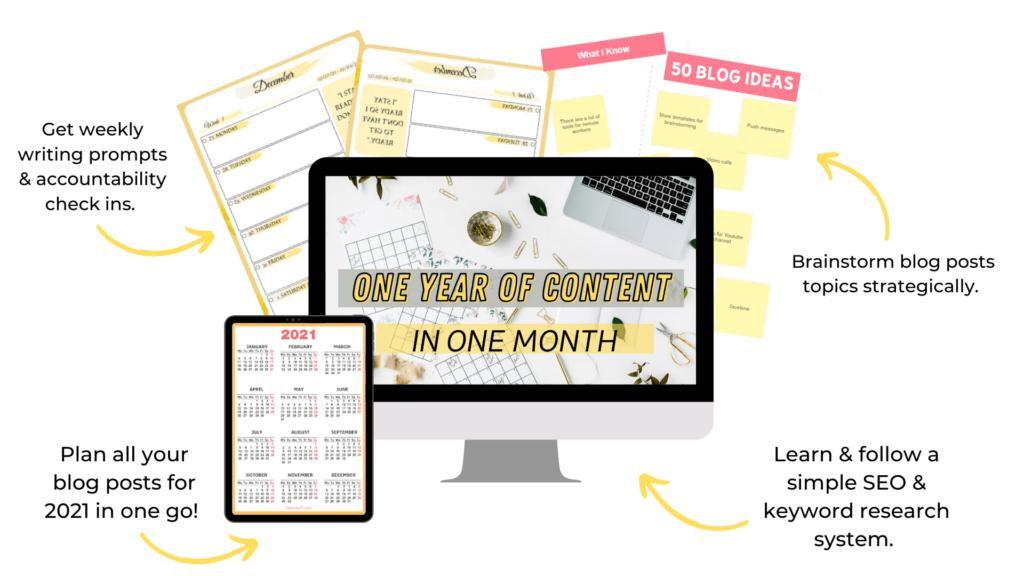 It saves time doing it all at once and getting them out the way. Other tasks you can do in batches include blog post planning, pitching to brands and returning comments.
3. Have A Power Hour
I am an early bird, so I do my power hour in the morning to get it out the way. A power hour is where you dedicate just one hour to your work, but it must be productive. Power hours are proven to help you do more work, plus once you've done it, you don't have to do any more work. Set a time and see how much you can do in an hour!
4. Plan Things Ahead Of Time
Being spontaneous is a skill that I don't have. I can't start my day properly without a routine or an idea of how I will spend the day. Having a to-do list can improve your productivity. Even if you jot a few ideas down the night before, having an idea about what jobs you need to tackle can make things quicker and easier to do.
There are so many Chrome extensions out there, many of which offer similar features. Try a few out and find which extensions work best for you and your blog. Sometimes sticking with an excel spreadsheet can be one of the best options.
What are your favourite Chrome extensions for productivity? I'd love to hear what apps I should be trying out next!
PIN THIS POST FOR LATER 📌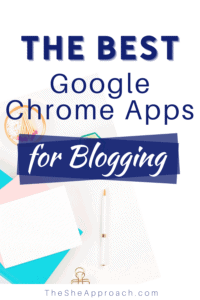 More Blogging Tools & Tips:
---
Emily Wells is the author and creator of Love Em and an 18 year old who work full time as an apprentice accountant, runs her own business and blogs on the side.
She started making money online from the age of 15 and her strengths are content creation, productivity and other blogging tips that she shares on her platform where she helps her audience make a productive, happy lifestyle!
---