As a self-hosted WordPress blogger, I become familiar with the platform and grew to love it way before I knew of the amazing advantages it holds. And having over 30,000 free plugins to choose from is definitely not too shabby either, which is why I decided to make a list of essential WordPress plugins for bloggers.
If you just started your blog, discovering WordPress or just looking for some new plugins to add to your website, this post if for you:



 Before I get into the list, here are some resources that might help you understand self-hosted WordPress better:
💎 How To Start A Blog In 2017 (The Overwhelm Free Way)
💎 What is hosting and why do you need it
💎 BlueHost – My hosting service that I recommend to new bloggers. If you're thinking of going self-hosted, this is the perfect time to do so! Starting on June 26 at 12:01 AM MT until June 27 at 11:59 PM MT, you can take advantage their lowest rate of $2.95/mo for 36 months the Basic Plan.
💎 DIY WordPress Web Design –  If you are a new blogger and struggle with the technical side, this course has it all: step by step how to install WordPress, choose a theme, work with plugins, set your menu up, optimize SEO and keeping your site safer. I highly recommend it and you can get it for a whopping 20% off by using the code "THESHEAPPROACH".
10 Must Have Wordpress Plugins For Bloggers
Askimet – Bye bye spam comments and malicious attacks! This free plugin does all the work for me and protects my blog from things I don't even see coming. A definite must have for website owners.
WP Smush – Gets your website to load faster by compressing all your images automatically (without losing quality).
Backup Breeze – Better safe than waking up one day with a website you can't recover. This backup plugin will make sure your website is safe and secure no matter what happens. An investment worth making! (Or am I the only one that heard the horror stories of fellow bloggers that lost everything off their servers and didn't have the back-ups to put it back together?)
Grid Effects – WP Grid is a fully-customizable plugin that allows you to create beautiful grid style galleries without the need to know how to code. With access to over 80 customizable parameters, you can create the perfect grid gallery for your site.
Disqus – Changing for WordPress's comment system to this was the best decision ever. Because you can reply to other people's comments, you get a chance to not only reply to your readers but start a conversation! This also makes the comment section look more clean and professional than the old comment board.
Pretty Link – Pretty Link is a killer plugin for people who want to clean up their affiliate links (especially for social media use). It's also a valuable resource to track how many clicks per link you get and I often use them for redirecting certain links.
MashShare– A social media sharing plugin (this cannot miss from your blog!) that keeps your blog clean and professional, while giving your readers the option to share your posts with ease. I use the free version, but highly recommend looking into their other options.
Other social media sharing plugins that might be worth looking at are Shareaholic or Social Warfare.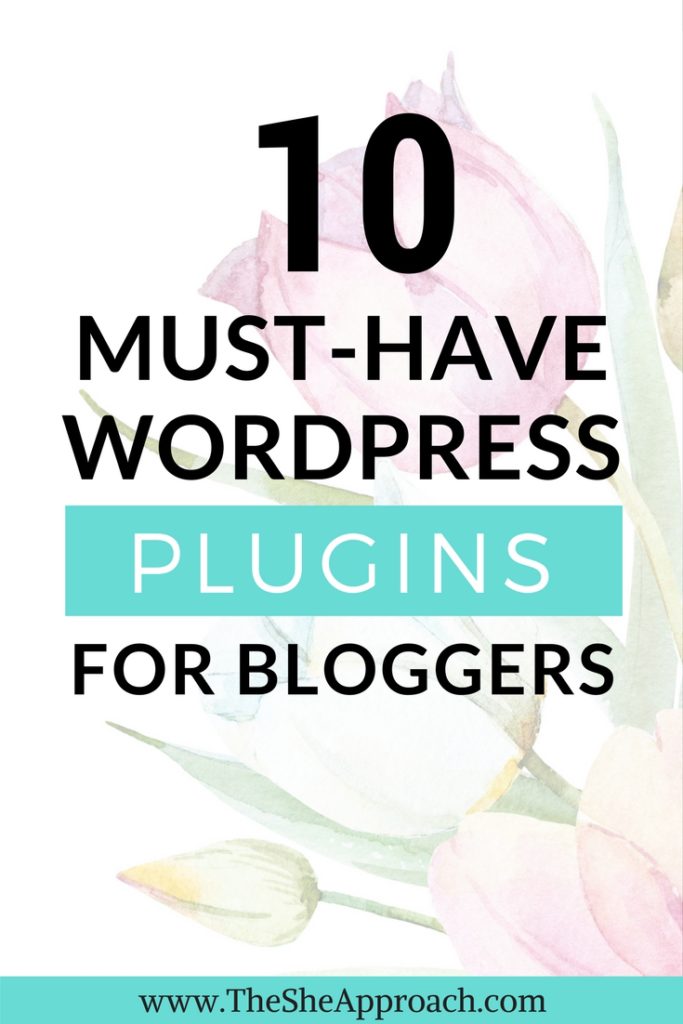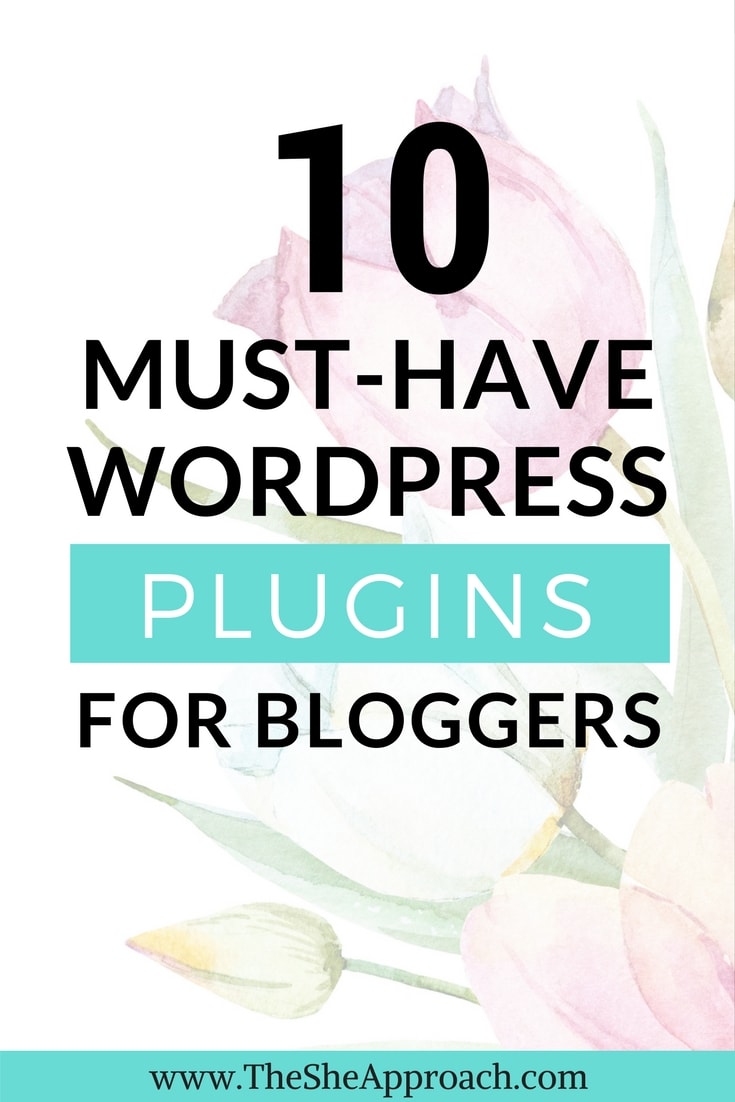 SEO Breeze  – A must have SEO plugin that has complete integration of all the latest SEO updates from Google including the latest algorithms. Streamline your site and get found in search results more often!
Ultimate Nofollow – Avoid getting penalized by Google when using affiliate or sponsored links. This plugin turns any link into a no-follow link with a single click!
Yoast SEO – If you were allowed to have only one plugin, this is the one I would choose. Yoast tells you exactly what you need to include in a blog post to make it easier to find in Google and how to optimize your posts to give your keywords their best chance. (Read my post on 7 Key Elements Of A Seo Friendly Blog Post to learn more about SEO)
Plugins are a great way to customize your blog, change its appearance when needed and even keep it safe and easy to navigate.
But there are many more things you could do to ensure that you are giving your users the best experience while bettering your blog without needing to have any design skills.
If you're interested to find and make necessary fixes to your website, I highly recommend Blog Beautifully: 50 Fixes To Make Your Blog Glow. 

This brilliant collection of actionable tips makes it easy for you to better your blog (examples and in-depth tutorials are given for both Blogger and WordPress). I was blown away by the information here and it played a massive role in helping me see what I was doing wrong with my blog (and it helped me fix it!) so I definitely recommend you check it out if you feel stuck in amateur mode with your blog.
Please keep in mind that this post might contain affiliate links and purchases made through such links might result in a commission.
Are you using WordPress and making the most of out its plugins yet? What are some of your favorites? Let me know in the comments section!