10 Best WordPress Plugins For Blogs & Business Websites
As a self-hosted WordPress blogger, I become familiar with the platform and grew to love it way before I knew about all the amazing advantages it holds. And having over 30,000 free plugins to choose from is definitely not too shabby either, which is why I decided to make a list of essential must-have WordPress plugins for bloggers.
Many people find WordPress to be one of the best blogging platforms out there – myself included. You can easily create a WordPress website without any previous tech knowledge and get your blog, business website, or even online shop up and running in no time.
Besides the awesome functionality and flexibility that WordPress provides, you can take your website a step further by adding plugins.
WordPress plugins extend WordPress's capabilities and help to add even more functionality to your blog website, allowing you to customize it further or add features beyond your current WordPress theme.
From a beautiful sidebar, inviting social sharing buttons, page builders and more, there's probably a plugin out there for everything.
After 3 years of blogging and after building 3 different WordPress websites for my businesses, I've tried and tested hundreds of WordPress plugins and found the 10 listed in this blog posts essential.
You can also watch a more updated version of this list featured on my Youtube channel:
If you just started your blog, discovered WordPress or just looking for some new plugins to add to your website, this post is for you.
In the name of full transparency, please note that this post contains affiliate links and any purchase made through such links will award me a small commission. (I only promote services that I use myself and that I truly believe in.)
Before I get into it, here are some resources that might help you understand self-hosted WordPress better, as the plugins I mention are for WordPress.org sites only:
💎 How To Start A Blog In 2022 (The Overwhelm Free Way)
💎 What is hosting and why do you need it
💎 Bluehost hosting – My hosting provider that I recommend to all new bloggers. If you're thinking of going self-hosted, this is the perfect time to do so, as they are offering a super affordable rate of under $3 per month for new bloggers.
10 Useful Plugins For WordPress Bloggers
Here is my hand-picked list of essential WordPress plugins that shouldn't miss from your blog or business website:
1. Akismet – Anti-Spam Plugin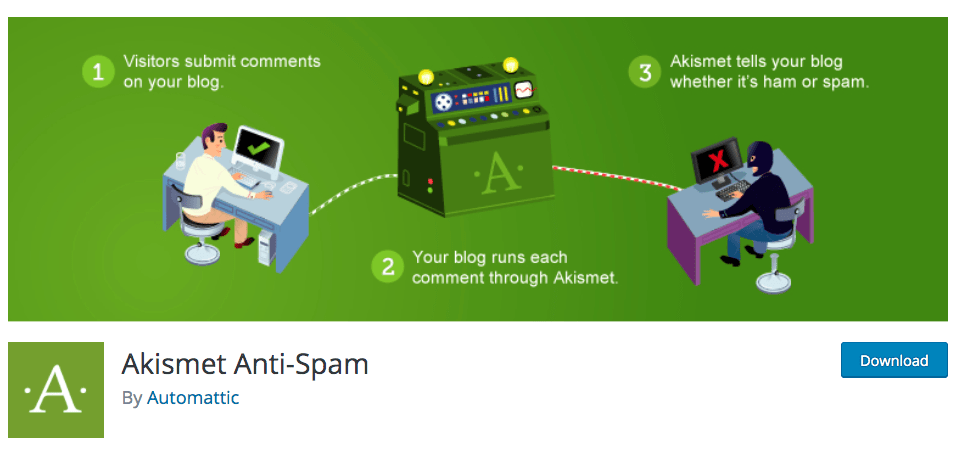 Askimet – Bye-bye spam comments and malicious attacks! This free plugin does all the work for you and protects your blog from spammy comments and allows you to moderate them before they go live. A definite must-have for website owners.
2. ShortPixel – Anti-Spam Plugin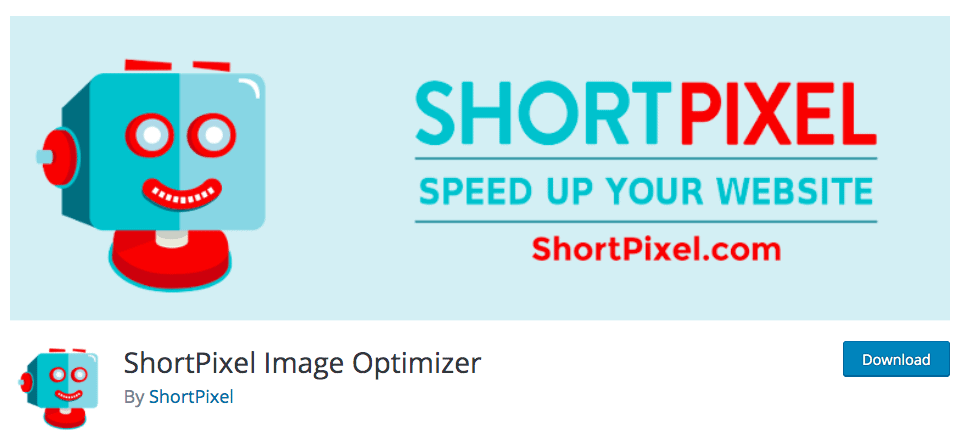 ShortPixel – This plugin gets your website to load faster by compressing all your images automatically (without losing quality). This allows your WordPress website to load faster, improves. your SEO scores (because Google looks at website speed) and offers a better user experience for your visitors.
You can get up to 100 images optimized for free each month, or buy credits in advance with one of their affordable one-time plans.
My WordPress tech guy recommended this plugin to me to help me improve my website speed, and I've seen great results with it (including 1.2 GB of disk space saved and an average compression of files of 55%).
3. Wordfence – Security Plugin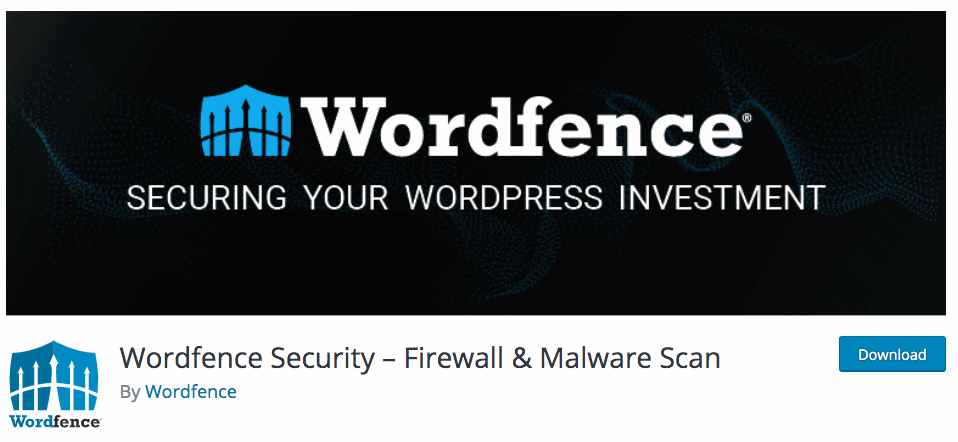 Wordfence Security is by far the best security plugin out there and has personally saved me from thousands of malicious attacks and attempted logins by hackers – just by using the free version.
It's an absolute must-have WordPress plugin for all bloggers, but especially useful if you take any sort of payment on your website or you make money from it – as hackers can quickly find a way to take advantage of that.
After an increase in malicious attacks in the first quarter of 2020, I've decided to upgrade to the PRO version for extra protection, but the core plugin is free to use and does an awesome job protecting your blog.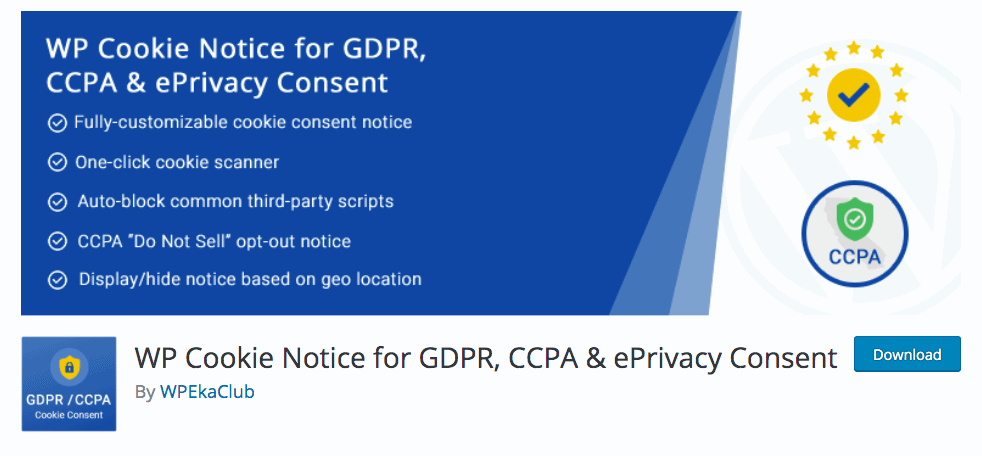 This WordPress Cookie Consent Plugin for GDPR & CCPA plugin helps you comply with the EU GDPR's cookie consent and CCPA's "Do Not Sell" opt-out regulations, as it gets visitor consent for cookies using a fully customizable cookie consent bar on your website (which is a GDPR request).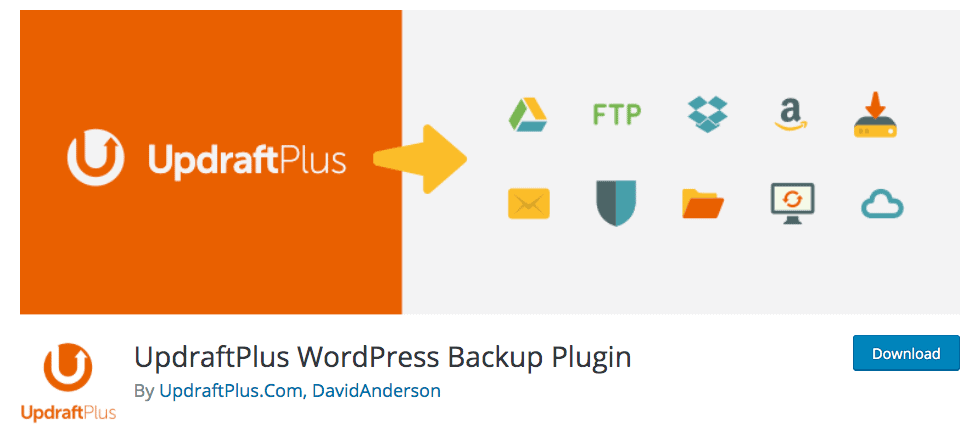 Updraft Plus is another essential WordPress plugin that allows you to safely store back-ups of your website (automatically) and restore them if needed.
Not only does this plugin come in handy if you're experimenting with new these or plugins and something goes wrong, but you can set it to automatically create back-ups every few days to keep your blog and content secure no matter what happens.
Or am I the only one that heard the horror stories of fellow bloggers that lost everything of their servers and didn't have the back-ups to put it back together, so they had to start their blogs from scratch? Ouch!
Install the plugin for free here or check out the PRO version (especially useful if you want to clone or migrate your website).
But most importantly, don't forget to set it up once you've downloaded it to automatically back up your blog. You can do so by going to the plugin settings and choosing the "Files backup schedule" and the "Database backup schedule" (I have mine set up weekly).
You also need to choose where to store your back-ups (from the same Settings page) – I have mine saved in Google drive, and they automatically delete the oldest one for the newest one – so I never run out of space.
6. Lasso – Affiliate Link Display Plugin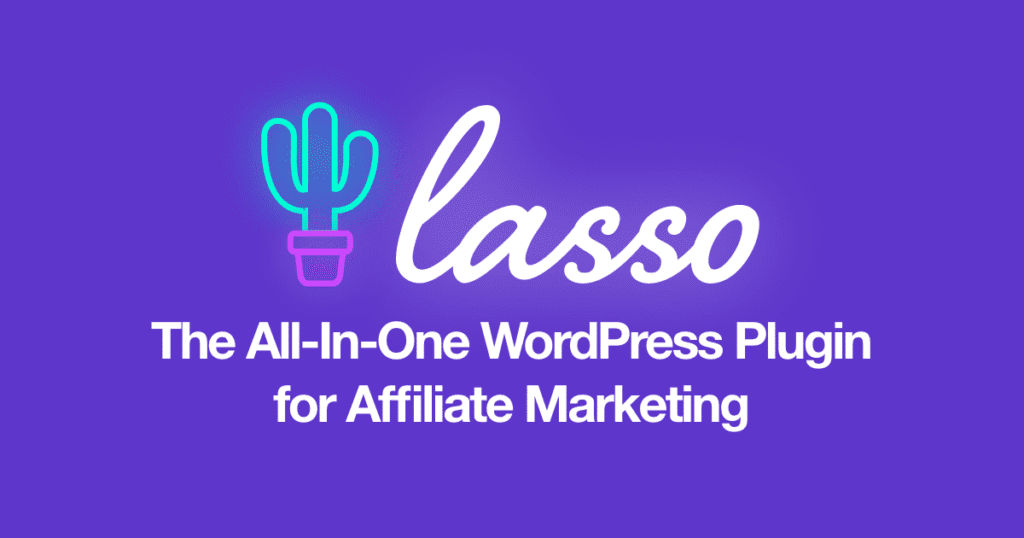 Lasso is an affiliate link display and affiliate marketing management plugin perfect for bloggers who want to earn commissions based on recommending products.
I use it for my pet blog for two things:
To create stunning product boxes for Amazon and other affiliate programs.
To easily manage all my affiliate links + opportunities in one place.
The Lasso plugin already helped me earn over $900 in affiliate commissions for my brand new pet blog. If you want to give it a try and see for yourself, sign-up for their 14 day free trial here!
P.S. If you want to use Amazon affiliate links, this is one of the few plugins that let's you automatically display and update the prices of the products you choose. Otherwise, Amazon won't let you do it. Highly worth it just for this feature!
7. Yoast SEO – WordPress SEO Plugin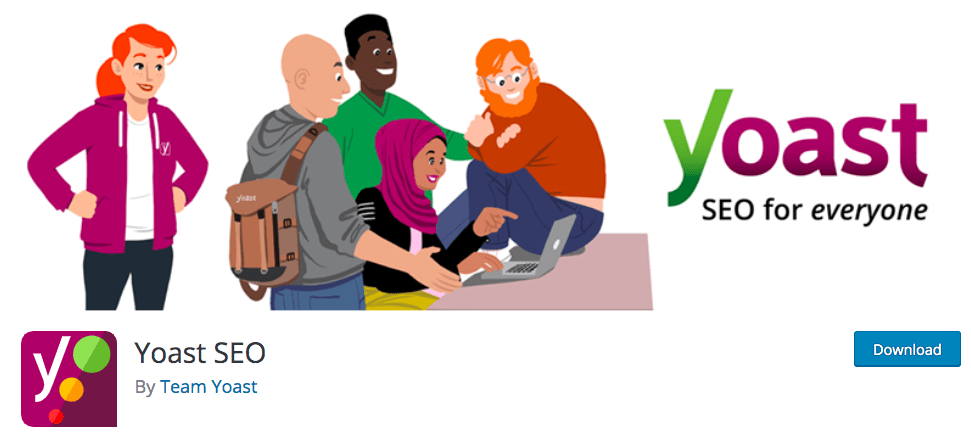 Yoast SEO – If you were allowed to have only one plugin, this is the one I would choose. Yoast tells you exactly what you need to include in a blog post to make it easier to find in Google and how to optimize your posts to give your keywords their best chance.
Read my post on 7 Key Elements Of A Seo Friendly Blog Post to learn more about SEO and why your blog needs it.
While installing the plugin alone won't improve your SEO, it can be instrumental in helping you do so if you take the right steps – and they outline those steps for you. The plugin has also been instrumental in helping me submit my sitemap to Google Webmasters, activate my Pinterest rich pins and more.
8. Social Warfare – Social Sharing Buttons Plugin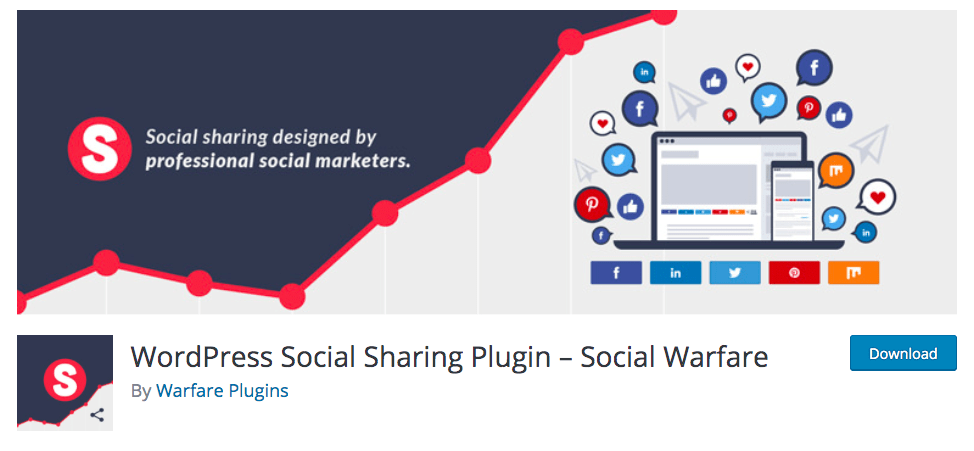 Social Warfare – This is my top contender when it comes to the best WordPress plugins for social sharing – and believe me, I've tried them all.
Here are a few things that I use this plugin for:
Custom social sharing buttons that you can place at the beginning or end of your blog posts, as well as floating buttons on either side when people are scrolling, making it really easy for visitors to spread the word about your content.
Click to tweet function that's already embedded in the plugin, so you don't need a separate plugin for it. This creates custom tweet boxes that you can customize to get people tweeting about your article in just one click.
Custom Pinterest images, descriptions & pin it buttons – this plugin is perfectly optimized to help you grow your Pinterest account, which was a top priority for me. It allows you to choose which images people can pin, and write a custom description for them beforehand so by the time someone pins it, it's already primed to do well on Pinterest.
While the free functionalities of the plugin are quite advanced, I would upgrade to Social Warfare Pro for full access. (It's really affordable!)
One of the main reasons why I upgraded (money really well spent!) is because I can customize the "Pin it" button you see at the beginning of my posts to show a selection of the graphics I choose.
So instead of all the 80+ images that appear on the page showing up as an option, it looks something like the beautiful grid above, and this alone has tripled my visitor pin rate. (There's no other plugin out there that does this either.)
9. Optin Monster – Email Sign-ups Plugin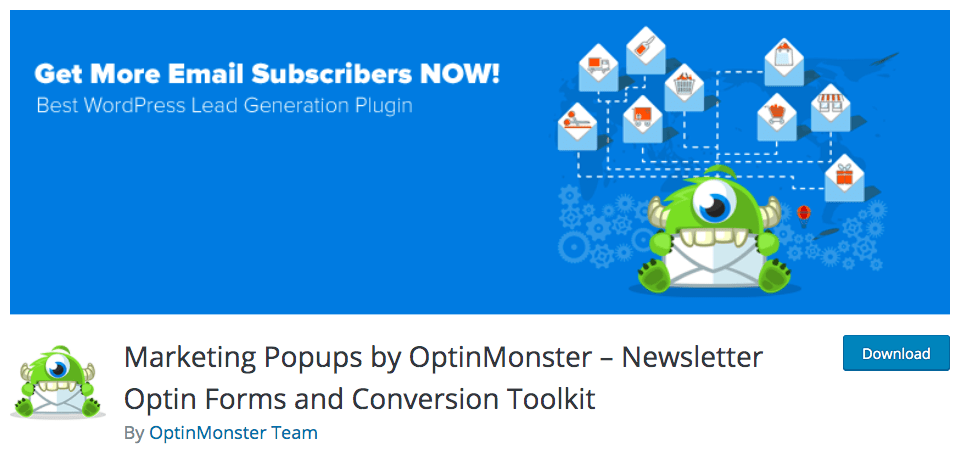 Optin Monster is an email marketing plugin that helps you generates more subscribers, leads and sales from the traffic you already have. So if growing your email list is your goal, this plugin can help you capture subscribers with stunning pop-ups and email sign up forms.
10. Pretty Links – Link Management Plugin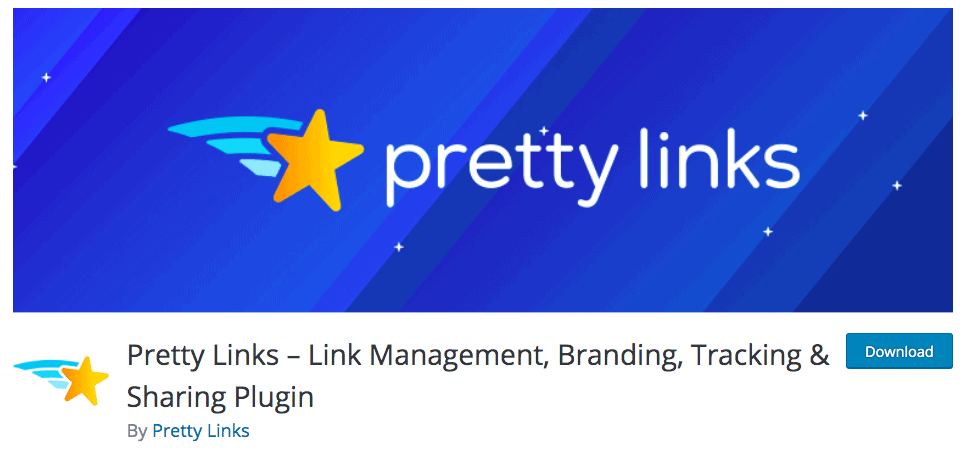 Pretty Link – Pretty Link is an ideal plugin for bloggers who use affiliate marketing and need a tool to keep track of their affiliate links (especially when it comes to sharing them on social media). And it's free!
It also makes it easier to remember super long links, because the plugin allows you to create super short links with your domain (such as "www.thesheapproach.com/quiz") that redirect immediately to the intended source.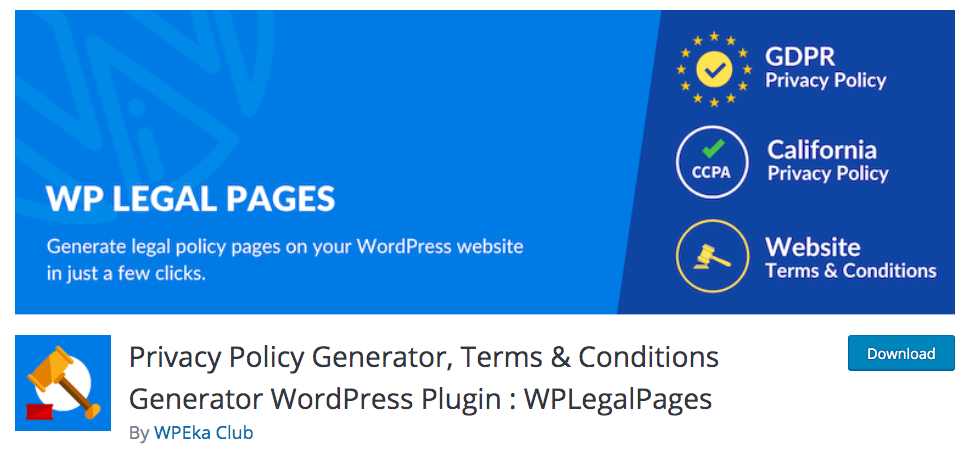 WPLegalPages Pro is a Legal Pages Generator WordPress Plugin that you can use to easily generate and add legal policy pages within minutes. Just enter your business details & click save to generate 25+ policy pages suitable for any type of website or blog.
This plugin is a must-have, as having a Privacy Policy and a Terms & Conditions page on your blog are a legal requirement (and some ad or affiliate networks require them as well if you want to be accepted).
Alternatively, make sure you read this article on The Four Legal Pages You Need to Have on Your Blog When You Launch, contributed by an actual lawyer!
PIN FOR LATER 📌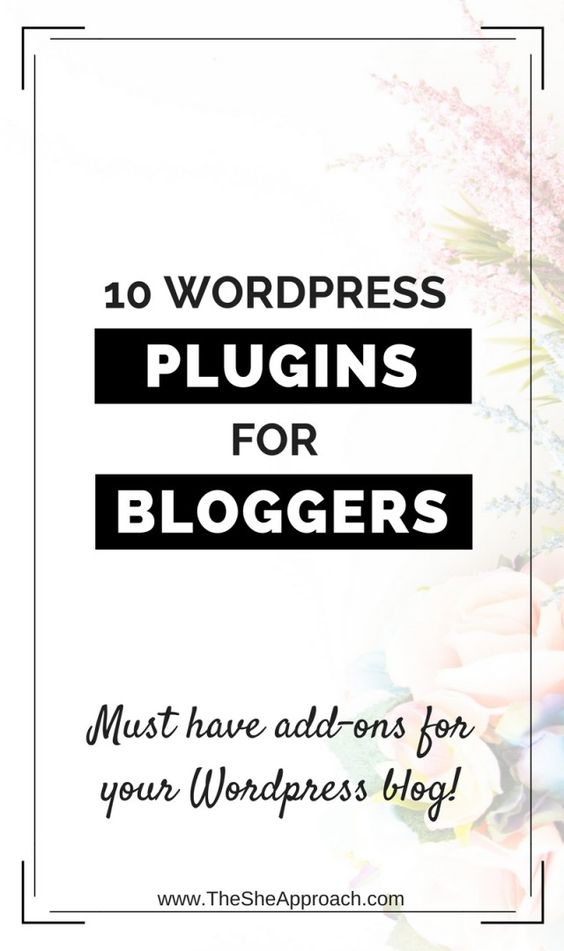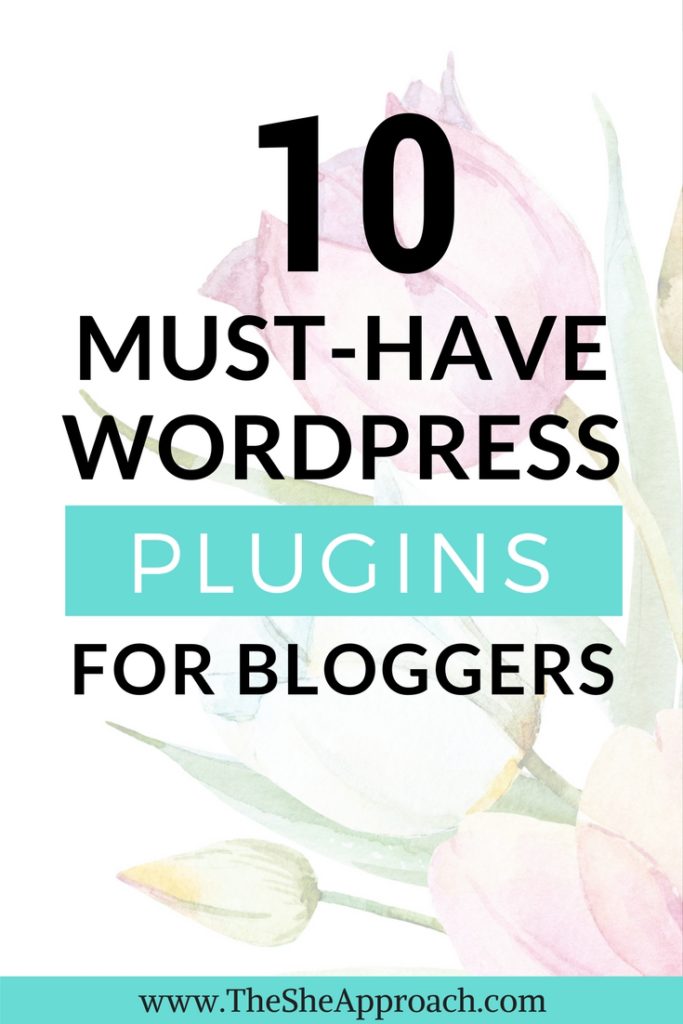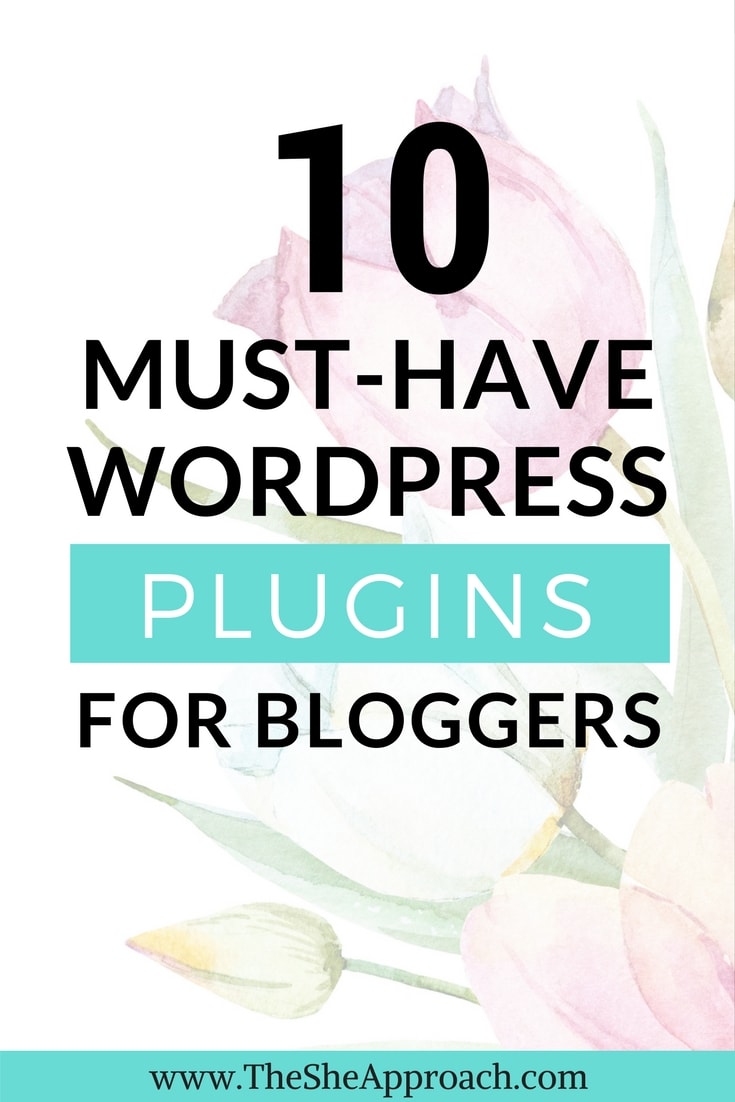 More Useful WordPress Plugins For Bloggers
While the 10 plugins listed above are essential, sometimes you need a plugin for a particular functionally, and I have a couple of favorites that have made my life so much easier, including:
At the end of the day, plugins are a great way to customize your blog, change its appearance when needed, and even keep it safe and easy to navigate.
WordPress is built to withstand a pretty big number of plugins alongside your current theme and according to this article on plugins and site speed, it's not necessarily the number of plugins that matter, but their quality.
As a golden rule, if you can do something without a plugin, try to do it manually, because most plugins will impact how fast our blog loads. But for us normal folks who can't figure out intricate coding solutions, plugins are still a God-sent!
Are you using WordPress and making the most of out its plugins yet? What are some of your favorites? Let me know in the comments section below!
You Might Also Want To Read:
Article Last Updated: November 2021
10 Essential WordPress Plugins For New Bloggers