Are you at a point in your blogging journey where you've build an audience and you're ready to monetize? If you're looking for new ideas on how to make money blogging, this post will show you three ways that bloggers can make money with Send Owl by leveraging affiliate marketing.

3 Ways To Make Money Blogging With Send Owl
I have been using SendOwl for almost a year now and I find myself recommending it to all my blogger friends because it's truly an amazing platform and it has enabled me to create three sources of income from my blog.
For those of you who hear about the platform for the first time now, Send Owl is an e-commerce integration software that allows you to sell digital goods online, create your own affiliate program and join others.
It connects with the payment provider so you get paid (it's usually via instant Paypal payments) and it automatically delivers the files to the buyers once payment has completed. So not only do they make selling easy, but they automate the delivery process so you don't have to worry about it.
There are lots of benefits to using software and it's well worth the $15 a month that I currently pay to be able to sell my digital goods (if you're just signing up as an affiliate for other programs, it's free).
Disclaimer: This blog post contains affiliate or referral links which may reward me in the event of a subscription or sale (at no extra cost for you!). I only recommend products or services that I adore and I use these funds to feed my dog. Thanks for the dog food!
So, after a year of using this amazing software and testing it as both an affiliate with a free account and a seller with a paid subscription, here are 3 ways that I've discovered that bloggers can make money with Send Owl:
💎 Find And Join Affiliate Programs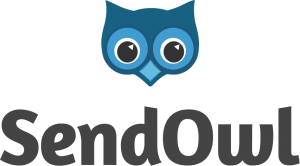 I was first introduced to Send Owl when I signed up for a few affiliate programs for products that I absolutely loved and just so it happens that they were managed by Send Owl.
Find out more about my affiliate marketing journey in the posts below:
Signing up to Send Owl as an affiliate is free and you do so based on invitations sent by the affiliate program owners. Chances are that if you look at some of your favorite digital products or their shops, they are managed by Send Owl.
For me, since I have joined a lot of individual affiliate programs, Send Owl has made things easier, because they help me organise my links and earning reports in one place, since you can access all your programs from their dashboard.
Once you join, you get access to a unique link that you can use to promote that service/product and everytime someone makes a purchase through your link, you make a small commission. You get to track all this, including clicks and your earnings, on your Send Owl dashboard and you get paid straight into your Paypal account.
The beauty of this is that you can start making money with Send Owl without having any products of your own! And you can even start recommending Send Owl to others and get 20% recurring income from the subscription plan they are paying for. What a win!
Join my affiliate program here!
💎 Create And Sell Your Own Digital Products
If you ever dreamed of writing and selling your own ebook (or any other digital product) and you've been looking for a software that will handle payments and deliveries for you, Send Owl is your answer!
When I wrote The She Approach To Boosting Your Blog Traffic I needed a payment processor that will be trusted by my readers, but most importantly, I needed something that will automatically deliver the files once payment is done.
And Send Olw does just that! The best part is that for only $15 a month, you get to sell unlimited quantities and you don't get charged per sale (excluding Paypal fees that you will have to pay anywhere else as well). Basically, I need to make a single sale a month just to cover the cost of this amazing platform.
And did I mention that they also integrate with your email service provider? This way, I can add the buyers to my email list and get in touch with them to ask for feedback and testimonials to use on my sales page. Win win win!
(And all I had to do is to create a product, upload the file and start sharing the link!)
PRO TIP: To sell your own products you will also need a sales page, just like the one I have for my ebook. This way, you will get to present your digital goods to your audience and share the benefits.
If you don't know how to create your own sales page, I highly recommend checking out these landing pages templates that I use and absolutely adore! And keep in mind that a basic Landing Page Software will cost you anywhere from $25 and $48 monthly, while you can get these 7 beautifully designed and easily customizable templates for a one off payment of $67 (And you can use them as many times as you would like)!
💎 Start Your Own Affiliate Program
Starting an affiliate program for my ebook was the best thing I could've ever done to get the word out there about it and make more sales while virtually putting no more effort into promoting it myself!
If you have already created digital products to sell to your audience, why not recruit some affiliates to vouch for your products and help you make sales?
One of the main reasons why I love Send Owl is because they make it so easy for new affiliates to sign up and it's a breeze to manage your affiliate program through their platform.
You get to decide how much you pay the affiliates per sale, when (you get to decide for example if there's a delay in payment to allow refunds and chargebacks or if you want to pay them instantly, but you will need to do this manually via Paypal) and they calculate the rest for you.
The only catch is that you have to sell your products through Send Olw to be able to allow affiliates for them, but that's actually a good thing because it keeps things organized!
If you're ready to join easy to manage affiliate programs, sell your own digital products and recruit affiliates to boost your sales, Send Owl is a tool that cannot miss from your strategy!
I highly recommend you take advantage of their free trial (you can cancel that or any paid plans at any time) and you dare to put yourself out there more.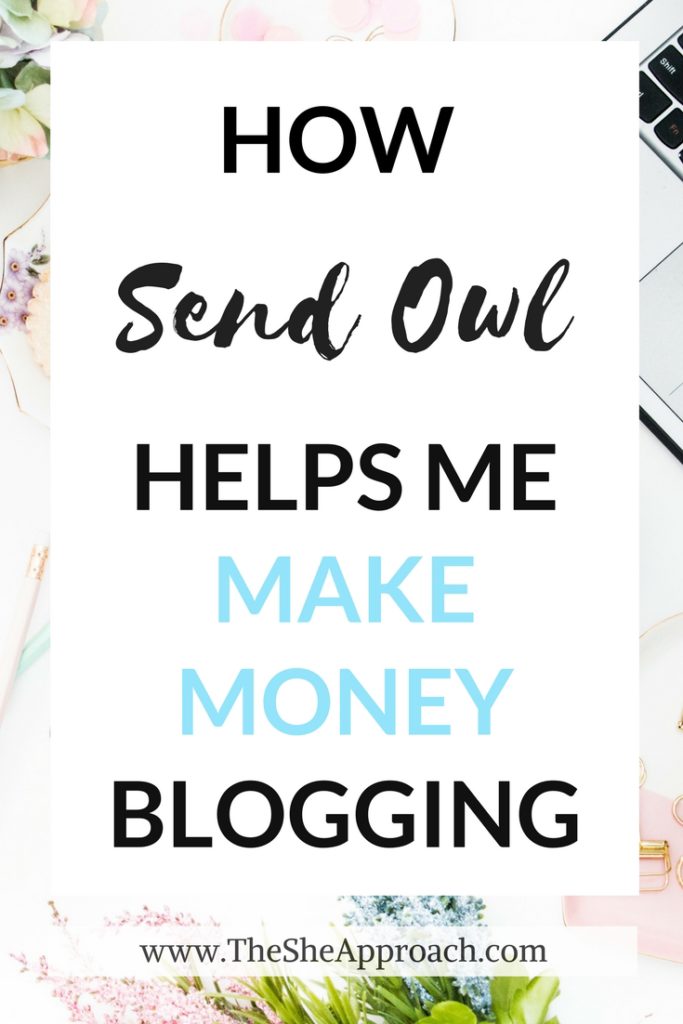 Have you heard of Send Owl before? Does it sound like a tool that can help your blog or business? Comment below and let me know!