Whether you are a full-time blogger and your livelihood depends on your blogging income or you simply blog in your spare time, I know first hand how time-consuming blogging is and how much work and effort goes into being consistent and growing your online platform. I think it's safe to say that I've never met a blogger that isn't constantly busy.
So, when the overwhelm of daily to-do lists threatens to take over, do you find time to care for yourself? Because I have a few self-care tips for busy bloggers that you might want to try out!
Self-care isn't a one-time thing. You can't do it once a month and forget about. It's a process. And like all processes, it takes time. So you have to create an intentional habit around it.
The easiest way to do that is to simply schedule in non-negotiable "me-time". That means that no matter what tasks you have left to complete, you need to schedule in a couple of minutes a day (or hours per week – whatever works best for you), to take some free time, unwind and just care for yourself.
Remember, this time needs to be non-negotiable. Whether you can only spare 30 minutes per day or 3 hours in the weekend, you need to make sure you're respecting that time at any cost!
And if possible, try to take that time to do activities that don't include sitting in front of a computer or phone. Your eyes need a break as well!
Pamper Yourself
This ties in with the first intentional self-care habit above because as long as you're taking time to unwind, you can easily take that time to pamper yourself.
For me, that makes a huge difference and it lets me get back to work rejuvenated and energized.
Little acts of self-pampering can be: doing your nails, buying a new dress, booking something exciting for the future, making yourself a nice meal, taking an extra long bath, going on a hike, reading a fun novel or spending some extra time around animals.
Although extra girly, these acts of self-care give you the opportunity to focus on yourself, even if it is just for a little bit, and keep you going on an extra busy day.
I have even managed to find a way to pamper myself and save hours per month at the same time: Smoothskin have kindly offered me one of their IPL devices for hair removal to test out and I've been loving it! (You can find out more about the SmoothSkin Bare device here.)
I use it once a week while binge-watching a Netflix show after a bath and it has noticeably slowed down hair growth, which means I don't have to shave as often as I did and I get extra time to pamper myself weekly in other ways that I see fit. (Ladies, you must know what I'm talking about.)
Do Something That Makes You Happy
Having a crazy busy week? How about you schedule something to look forward to in the near future? Something that makes you happy and gets you all excited and giddy!
Isn't that the secret to a great life? Doing what makes you happy more often? I think it is!
Asia Croson, one of the young entrepreneurs I'm obsessed with, has this post on her blog about "4 Ways To Make Yourself Happy" and the list goes on this way:
What makes you happy in general (For me: puppies, cookies & cream hot chocolate, talking about blogging, Skyping old friends, watching good stand-up comedies, laughing until my belly hurts)
What makes you happy that you don't do often enough (For me: taking trips, going to coffee shops, spending time with kids, dancing, reading)
What makes you happy now, but not later (For me: fast-food, sleeping in, unnecessary shopping sprees)
What makes you happy later, but not now (For me: cleaning my house, cooking time-consuming meals, planning in advance)
I also have a "20 things that make me happy that I can do for under $20" list (I started it at the recommendation of the amazing Amy Young) that I draw inspiration from each time I feel like I need a break from blogging.
They are usually really quick & fun ways to break off from the routine (like taking a friend out for a coffee, going to the movies or shopping for a new book) and they are so helpful in getting be back on track with my blogging schedule.
What about you? What makes you happy? And how often do you take the time to care for yourself? Would love to hear from you in the comments section!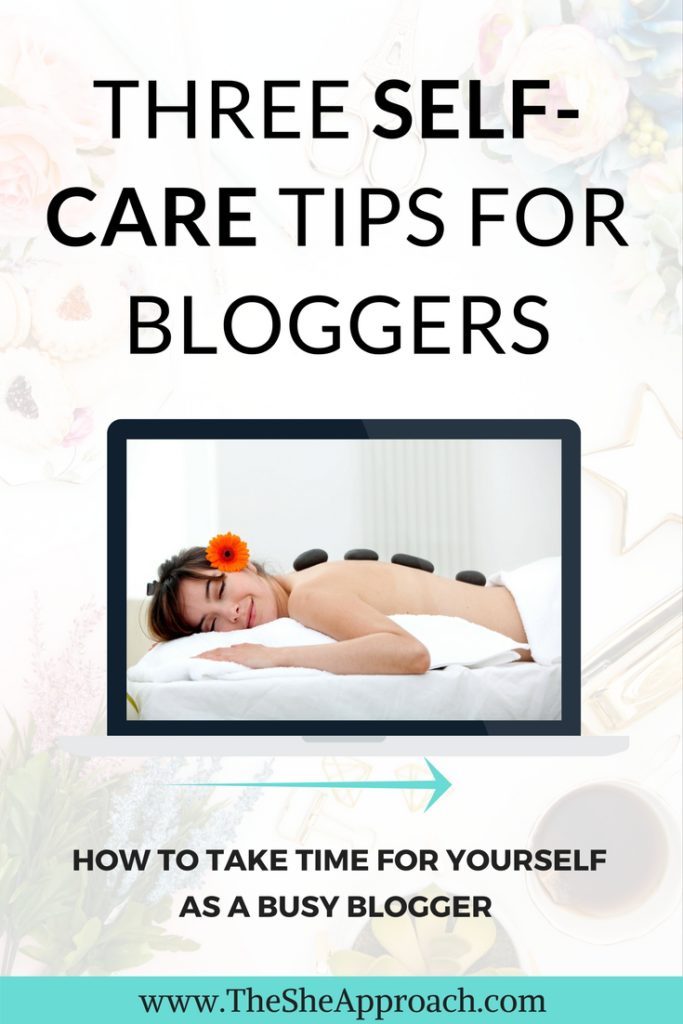 This post is written in collaboration with Smoothskin but all ideas and opinions are 100% mine.