It's no secret that I am a big admirer and supporter of women who take matters into their own hands, create their own path in life and do it with the help of the digital world. In fact, my blog is meant to be a resource for such women. So, to celebrate them and encourage others who have similar dreams, I reach out to these modern superheroes and interview them.
This month I had a virtual chat with Scarlett Dixon, blogger at Scarlett London, event organizer, influencer marketing consultant, youtuber, content creator, Instagram famous and full-fledged lady boss.
You can find her on Instagram, Youtube and Twitter or read her newest posts on the blog.
Not only was she sweet enough to take time to answer all my questions, but in this interview, she gives practical advice for new bloggers and more information about how she turned her blog into a brand and used her career to open doors and find the opportunities she always dreamt of. What an inspiration!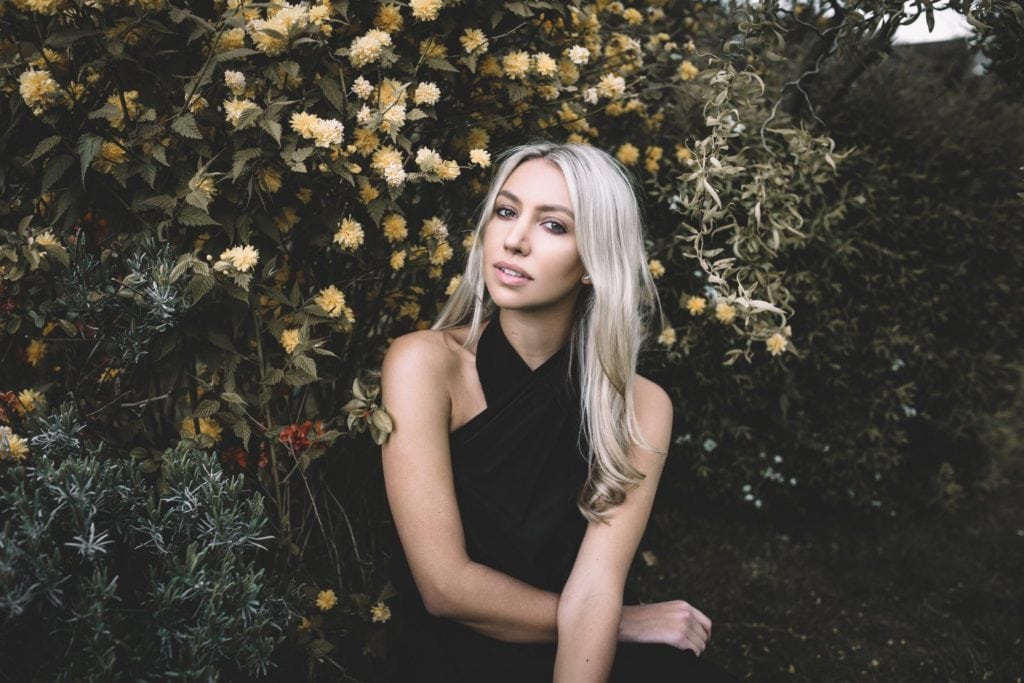 The Interview
💎 Hello Scarlett! We first met face to face at a blogger event you organized in London and I have since learned so much about what you do that I had to reach out and interview you in more depth. But for the people who are "meeting" you for the first time, would you mind telling us a bit about yourself? What would your fictional online bibliography say about you?
Well, I'm Scarlett, I'm 23 and I've been blogging for 6 years. I also host events for bloggers, influencers and YouTubers to get together, network, swap tips, meet with brands and generally celebrate the incredible industry we are all a part of.
Alongside that, I also offer PR and influencer marketing consultancy services and I am a trained journalist and freelance for a number of different publications – so it's all a bit of a mixed bag. I love what I do and feel very grateful to be working for myself, where every day is different and the possibilities are endless!
💎 You've been blogging for over 6 years and it's not even a question that you are doing so successfully. What did your blogging journey look like in the beginning and how did you end up where you are now?
That's very sweet – thank you! Well in the beginning, I didn't even realise that what I'd set up was even called a 'blog'. Back then, blogging looked very different but as an aspiring journalist, I knew it was going to be useful to have an online portfolio of my work – so I set up 'scarlettlondon.com' and started writing about news stories, celebrities, beauty and fashion.
It was all very basic but as I did it more, I discovered there was a community of other like-minded people doing the same thing – and apparently they were called 'bloggers'. Gradually I made the transition to making it more focused on my life, rather than what was going on in the world.
Having an outlet to share my creative passions and my thoughts was incredible, especially as the blog came with me through some very tricky and difficult times in my life. Now, it's my full-time job and I also have a YouTube channel which I set up in January to add another dimension to the art of sharing my life online.
💎 Do you have any advice for new or upcoming bloggers that want to turn their passion into a full-time occupation?
I think it's tricky to start from scratch with the goal of doing it full-time because more often than not, it's an 'opportunity career' rather than one you can carve out formulaically. But it's not impossible!
My key tips would be to be yourself, because your niche is the fact you're different from everyone else. Let your personality shine through because people like to invest in a person, they want to find out about you.
Don't focus on the followers, as for the most part – it's all about engagement and the quality of your content, numbers are a distraction. And really let your creativity flow! If the time comes to take it full time, you'll know!
💎 Your online presence expands to so much more than just your blog. You have been featured in publications such as The Sun, Girl Meets Dress, House Of Fraser, Daily Mail and more. Is there one opportunity in particular that you are the proudest of that happened because of your blog?
Yes, it's always so surreal to be featured by publications! I am probably most proud of the work I do both on my channels and with publications raising awareness for IBS (Irritable Bowel Syndrome) which is something I personally suffer from and didn't feel enough conversation was being had about it both online or in real life.
Women's Health, Cosmopolitan, Good Housekeeping and even Marie Claire have featured me and my IBS story, which are obviously incredible platforms to start that dialogue. It's an embarrassing condition and it consumed much of my teenage years, in fact I suffered from it so badly I even thought I'd have to drop out of Uni at one point, but my driving force has been that I never wanted anyone else to have to suffer in silence for fear of being embarrassed like I did.
I'm trying to normalise it, stop the stigma and show people that you can be glam, into fashion, successful and have a chronic bowel condition.
💎 What advice would you give to bloggers who want to expand their online reach and who would love the chance to be featured or work with their dream companies?
With regards to working with brands, I'd say – don't be afraid to ask. I realised later than I should have that people can't read minds and while you think you might be insinuating something (i.e.: like you want to work together by giving a brand a compliment), you need to be upfront and honest about how you envision working together.
Brands love it when you get in touch politely. Tell them about you, why you think you'd be a good match, why you want to work together. It can be quite daunting 'selling yourself' initially, but start small and work your way up!
With regards to expanding an online reach, there's no winning formula and to be honest, I've found it much harder to grow platforms like FB and Instagram because of the algorithm, however, you just have to make sure your content shines and your personality comes through. Be unique, be you, be consistent and the growth will come.
📌 PIN ME FOR LATER

💎 Along with your blog, you have been running an event business that connects brands and bloggers all over UK. What inspired you to make Scarlett London Digital come to life?
It was actually after an event in 2013, where I came home having not spoken to a single soul because everyone seemed to know one another – aside from me. Back then, there were hardly any blogger specific events, many of them were journalist/industry launches and I wanted to meet other like-minded people.
The first event I ran was a small pizza and prosecco party – there was just 10 of us there, but gradually they got bigger and bigger – in March we hosted Blog Con London which had 400 + bloggers in attendance. Alongside that I harnessed the skills I'd learned from my PR and journalistic backgrounds and started offering my consultancy services to brands wishing to grow their online presence and influencer database.
It came from a demand from brands I'd met at events who didn't know where to start when it came to bloggers and needed someone immersed within the community.
💎 I have attended the Bloggers Ball earlier this year and I loved it! Can you tell people a bit more about the type of events you usually organize and what they could get from attending?
So glad you enjoyed it! The events I organize tend to have the same formula and format, but have slightly different themes – so the ball is a bit more glam, the festival is all about having fun and taking part in activities, whereas Blog Con London was more of a conference, with masterclasses from top bloggers.
But the overall premise is to meet people and celebrate the incredible industry we're all a part of. I want people to be able to come along, yet meet like-minded people, chat to brands about future collaborations, take home a few products to try and leave feeling inspired about the future of their own blogs.
(If you're interested in attending any of these events, make sure to check out this website.)
💎 A big dream of yours was to become a fashion designer and now that's coming true! Can you tell me more about the Jody Bell collaboration and all the exciting things that come with it?
Yes, it's super exciting and I still can't believe it's happened! Jody and I have been working together for a couple of years now and I've always been inspired by her incredible style, work ethic and designs. It was a dream come true to work alongside her and create 'Amor De Las Plumas' https://www.jodybellofficial.com which is all about femininity, with floaty boho-esque dresses and accessories. We've combined our two styles to create the pieces and I hope people love them as much as I do!
💎 So you're a full-time blogger, you founded an event company, co-designed a fashion collection and working with brands on a consultancy basis. What's the next step for you?
It all sounds very glamorous but most of the time, I'm tapping away in my office still in my pjs – haha! I'm not sure what's next but I'm excited for whatever it is. I have the kind of mind that thinks at 100mph and I'm constantly whirring around new ideas, but I'm hoping to focus in on the things I have going on and make them better and better!
Sometimes I think it's easy to always think 'what's next', 'what's next' but this year, I've tried to celebrate my successes and look to improve, but not necessarily switch from thing to thing. I think in this industry, you have to have many strings to your bow as everything is ever changing! Watch this space!
💎 Last, but not least, you're an inspiration to so many bloggers who really look up to you and what you have achieved so far. Is there anyone you look up to in the blogging industry (or overall)?
That's really sweet – thank you! I have so many inspirations and bloggers who I look up to, many of whom are personal friends of mine within the industry, which is amazing!
I love Lydia Millen, because I think she's grown her channels into a brand and she maintains both reliability and aspirational content. I also love Em Sheldon for her incredible travels and work ethic, and then also InTheFrow for her editorial style content and incredibly thought-provoking words.
And it doesn't just stop there, there are so many incredible people that I'm so pleased to see doing so well. One of my biggest inspirations is my late friend Dean Eastmond (if you Google him, he's left an incredible legacy of inspiring work) who was one of the bravest, kind and passionate individuals I had the pleasure of knowing.
I love it when people know what they want, where they want to be, what they want to change – and they have a drive to make it happen. Nothing is impossible!
---
There you have it, ladies! The amazing Scarlett Dixon! Are you as inspired about your blogging future as I am after reading this?
Be sure to check out Scarlett's blog (I especially adore her newest post on Turning Your Blog Into A Brand) and leave any other questions you might have for her in the comments section!
And if you're not a blogger yet but you want to become one, there is no better time than now! Read my tutorial on How To Start A Blog In 2017 and get started today!