Let's face it. Instagram is a mystery for the most of us. Between external apps shutting down, buying followers, the shadowban debacle and the follow and unfollow game, it's almost impossible to grow your account organically.
But after a few weeks of trying out different strategies,  I cracked the code and I can tell you exactly how I manage to get around 30 real Instagram followers daily.
Before I get into it, please note that this post contains affiliate links and any purchase made through such links will reward me a small commission (not enough to get another puppy though). If you choose to purchase anything through my links, thank you for supporting me and my blog. You're amazing! Learn more about my privacy policy here.
I also feel the need to disclose that while these strategies work, they do take time and I simply can't afford to focus so much of mine on growing my Instagram account at the moment. Posting regularly is another big part of making the organic growth happen, and that is yet something that I don't do as often as I should.
All this means is that you can easily grow your account much faster than I am at the moment if you can commit to dedicating at least 1-2 hours daily and generate new content periodically. But this is what I did:
How to get real Instagram followers
💎 BE COMMITTED AND POST REGULARLY
First of all, whenever you want to grow a different social media account, I find it that it's best to dimish the effort you put into all the other platforms (unless you're a superhero and you can do everything at once, in which case disregard what I just said and fly off into the sunset while managing at least 3 different accounts and save some puppies in the save time) and focus on the one you're trying to grow.
When I decided to experiment more with Instagram, I had to leave other platforms on the backburner for a while and schedule content ahead of time so I can focus solely on Instagram for a while. And it worked!
Want to know what tools I use to automate my social media and be active even when I take a social media break? Get access to my Resource Library here!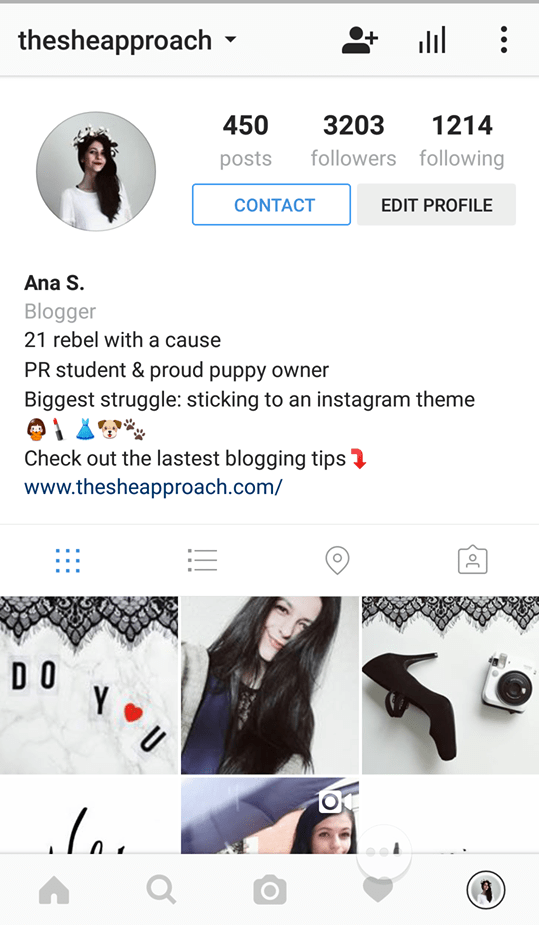 You need to commit at least 30 minutes to an hour daily if you want to see constant growth. You also need to create new content periodically which might take extra time.
I started this experiment with around 3000 followers and I noticed that I only reached the goal of 30 new followers per day when I posted new pictures and spent at least 40 minutes interacting and engaging with other accounts. 
This is a screenshot I took after about two weeks of starting my experiment.
As you can see, I tried to stick to a theme (my overall conclusion was that if your individual pictures are high-quality, the theme isn't a deal breaker for your potential followers) and mix up the pictures I posted between quotes, selfies and product photography.
Looking for tips on how to improve your photography and what type of props to use in your images? Check out my post on How To Take Photos Like A Pro (Even If You Aren't One).
I found that posting at least one new picture a day is all you need. There have been days where I didn't post anything and still got great engagement, but to get new followers you need new content because that is how you get discovered.
💎 USE THE RIGHT HASHTAGS
To get new followers on Instagram (or any other platform for that matter), you have to get people to your account first. And the best way to reach Instagram users that don't know about your existence is through the use of hashtags.
For the longest time, I thought hashtags don't really make a difference and only bring spammers to your account, but that is only because I was using the wrong hashtags. 
I used to go for very short, generic hashtags with loads of searches such as #blogger, #spring, #selfie (or anything a two-year-old would use to describe the photos I was posting) and all it got me was a couple of likes (most of which were probably those automated IG bots), some spam comments and if I was really lucky, a few new followers.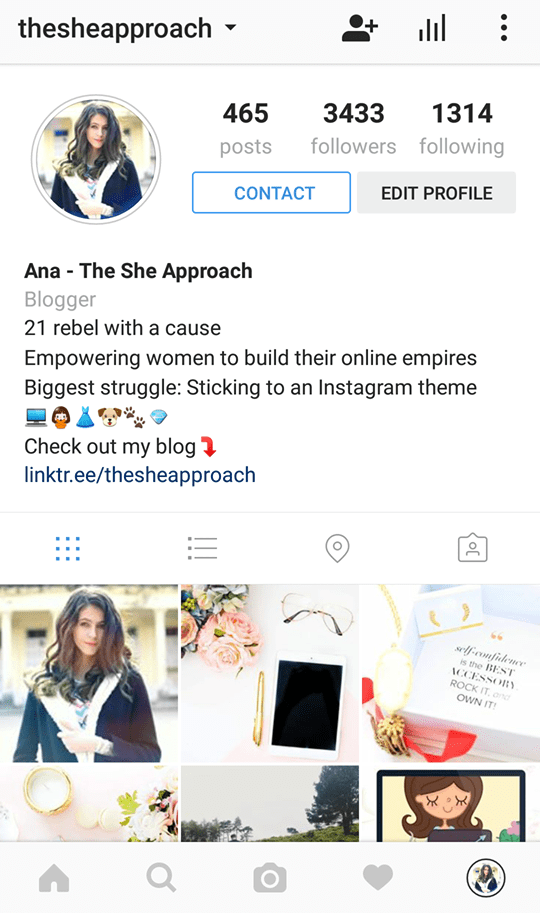 I knew how important hashtags were and it soon became obvious that I had no idea how to use mine. So I decided to get help and buy Zoe's Instagram Hashtag Database. 
For those of you who are unfamiliar with Zoe, she is a social media mastermind and my go-to resource for learning more about Instagram.
It was only after I started to use the hashtags recommended by her that I started seeing real growth in my account (even if I failed to post daily or maintain a very organized schedule).
Not only was I meeting my goal of 30 new followers a day, but I actually got to interact with real people and build a following for my blog in the same time. 
Speaking of which, I would love to connect with you on there as well! You can find me at @thesheapproach.
If for any reason, you're struggling to grow your Instagram account, I wholeheartedly recommend that you check out the Hashtag Database for yourself.
Here is why:
It will drastically limit the time you spend looking for new hashtags
It comes with a guide on how to use the hashtag properly
You get access to hashtags from 35+ different categories
It helps you get found by real people who want to engage with you
You get access to lifetime updates so you'll never run out of fresh, relevant hashtags

HOW I USE THE HASHTAG DATABASE
After I purchased it, I started using the database immediately. I made a list of the amazing hashtags that I would've never discovered on my own that I could use for every generic picture and saved it to my phone, along with other relevant hashtags that work for a certain type of pictures only, so I can mix them up.
I choose 30 hashtags and add them to my description. I make sure I don't use more than 2 or 3 hashtags that have a high search volume (over 200k) and I try not to use any that have under 2k. 
Since my Instagram account is quite lifestyle base, it helped me tremendously to have access to over 35 categories for my hashtags. There is literally nothing I could post that it is not covered there.
Because the hashtags I use are high quality and don't have a crazy amount of searches (but they still have enough to make a real difference and help me reach a whole new audience), I often find my photos in the Top Posts category (which is the section of 9 photos that are most relevant to a certain hashtag and are show first when someone looks that hashtag up). Here are two examples of that happening to one of the
You can often happen to rank for more than just one hashtag for the same picture (which doubles your chances of being found), which is what happened with one of the flat lays I posted (the first picture with the yellow theme):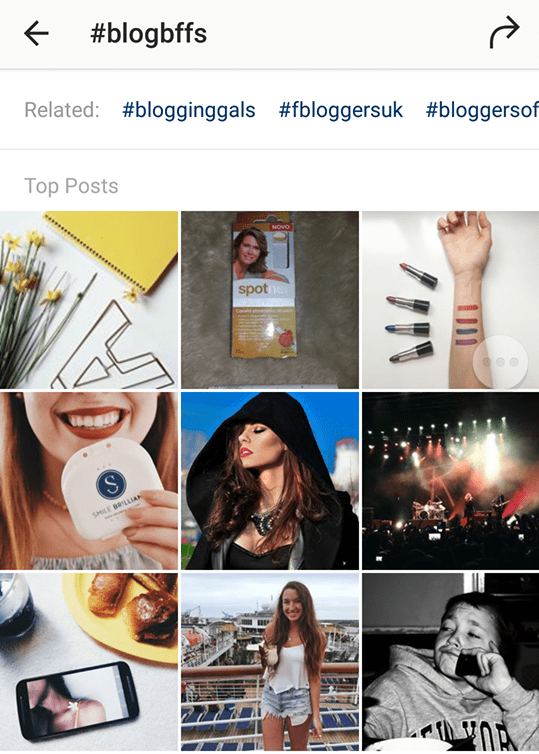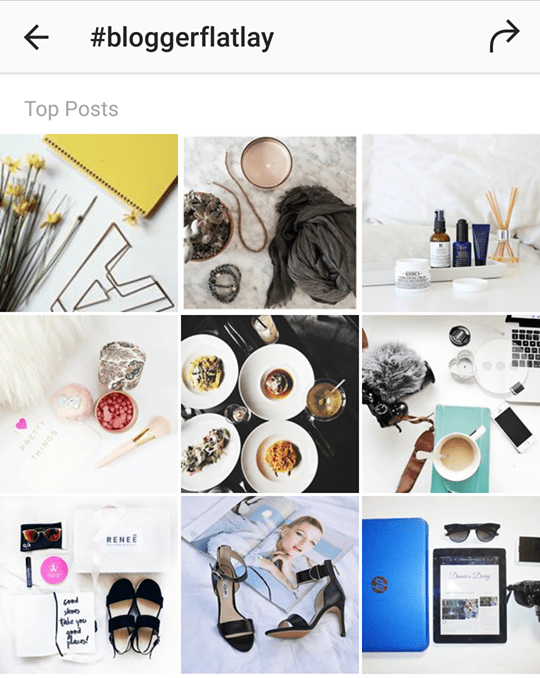 While your picture goes lower and lower every time some adds a new post using the same hashtag as you, if you score a spot in the top posts, this will drastically increase your exposure and the length of time a new picture is shown to outsiders. This guarantees to get you more followers on Instagram because people are more likely to click on the top posts and browse around your account.
💎 INTERACT AND ENGAGE
If you really want to build a following and connect with real people, you have to be willing to actually interact, both with your current followers and potential ones.
I spend a big chunk of time finding similar accounts and interacting with them by leaving comments, liking their posts and keeping up to date with their stories.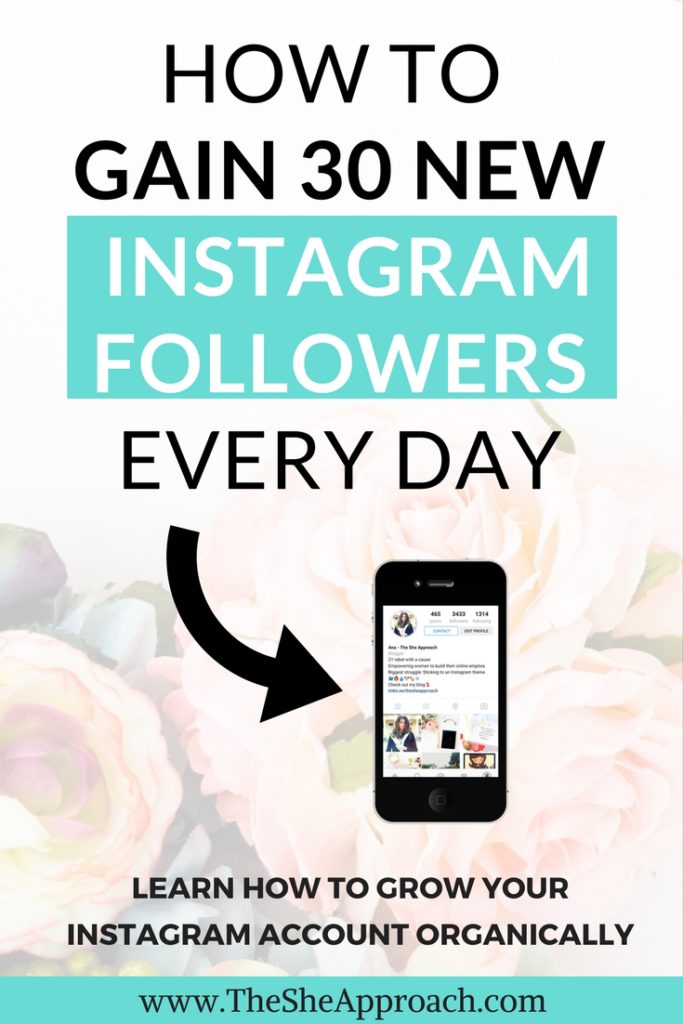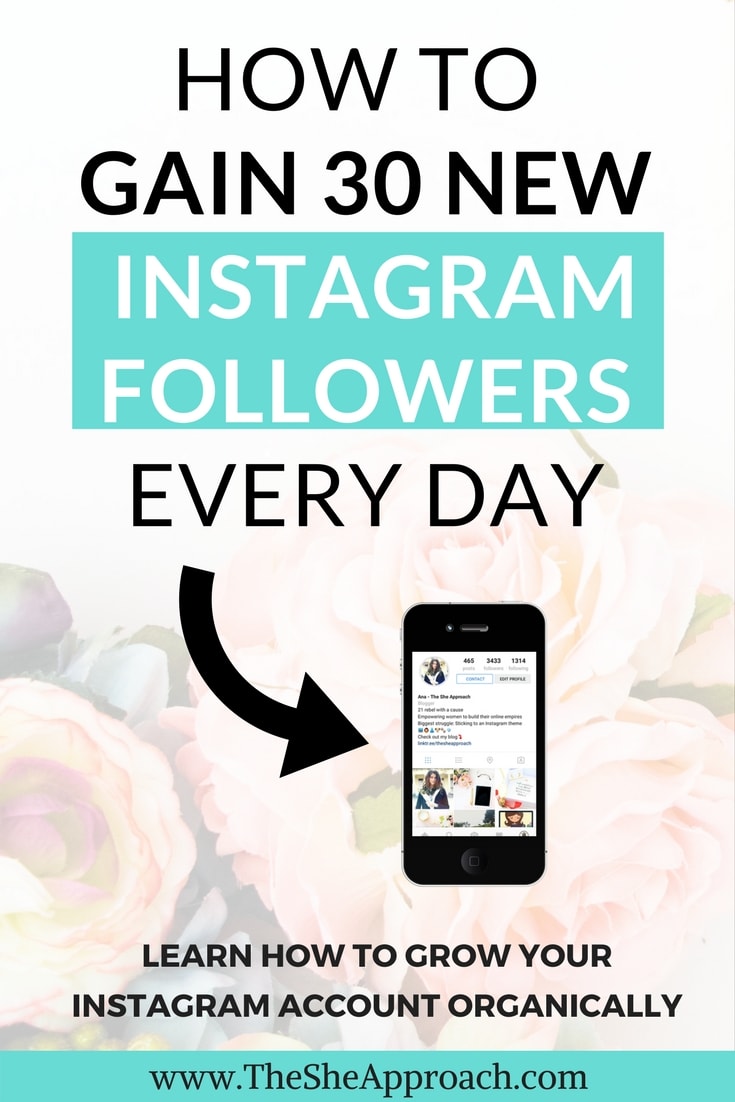 You can't expect to build any type of connection with people online if you aren't willing to engage with them. So make sure to:
Follow back a couple of accounts that you actually like
Leave genuine comments (and read their captions)
Like their photos regularly
Watch their stories and reply to them
Don't force yourself to interact with people that you wouldn't normally. It's a waste of time. Rather just try to connect with real people and become a regular in their circle.
The biggest mistake I see people do (and a big reason why people lose so many followers) is that they interact with an account once, just enough to get them to follow, and you never do it again.
So make sure to spend some time going through your feed and commenting and liking pictures from people you already follow. This will strengthen the "bond" and they will see you're a real person yourself, and not just a "hungry for power and followers" type of account.
Since I started doing this, I didn't only get more followers, but I got real and consistent engagement over on my account. Because when people see that you care, they will put in the time to engage back with you.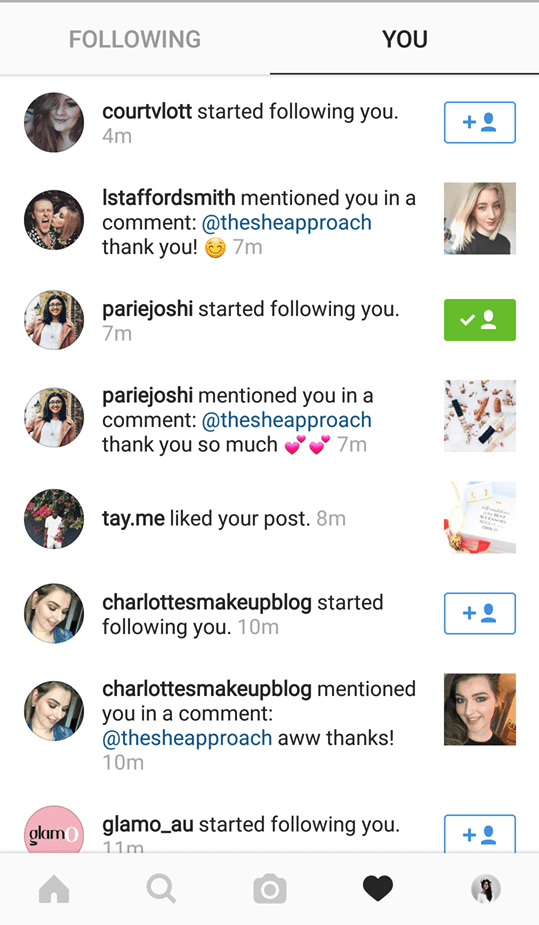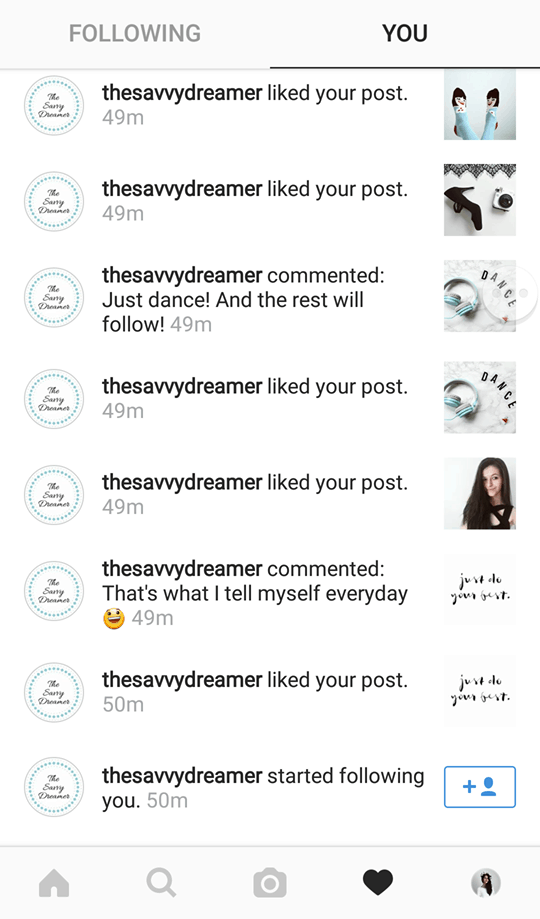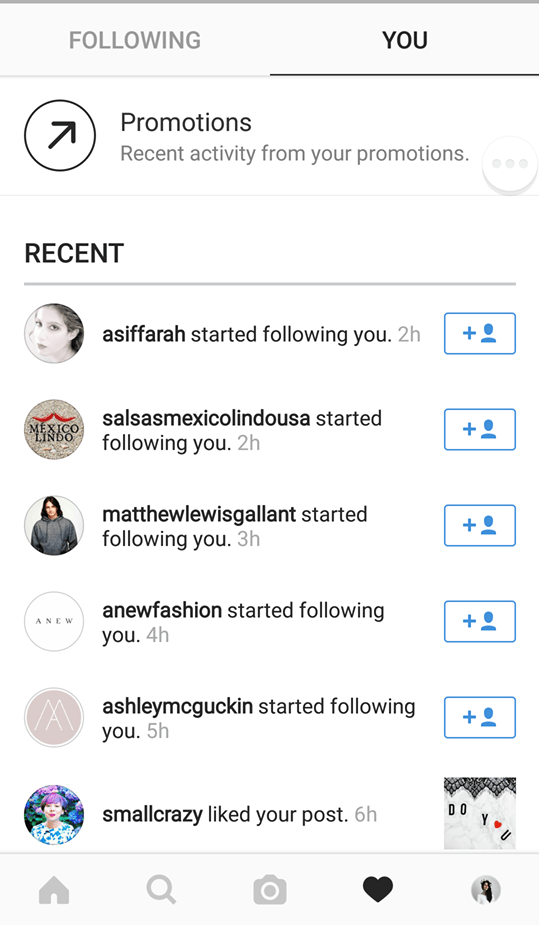 💎 BRING YOUR OWN OUTSIDE TRAFFIC
Focusing only on Instagram to get people to your account will get you results, but why not harness the power of your other social media accounts?
I often participate in Facebook group promo threads to invite people over to my account (some of the blogging groups I am in have special threads just for social media or Instagram promotion) for example.
You can grab my list of 65 Facebook Group For Bloggers below.
I also schedule a couple of monthly tweets to go out, inviting my Twitter friends to connect over on Instagram. Because Twitter is another platform where I have more followers than on Instagram and I really engage with them, this pays off.
This is an example of one of my tweets. I find it best to add a screenshot of your account and the direct link to make it easier for people to go over.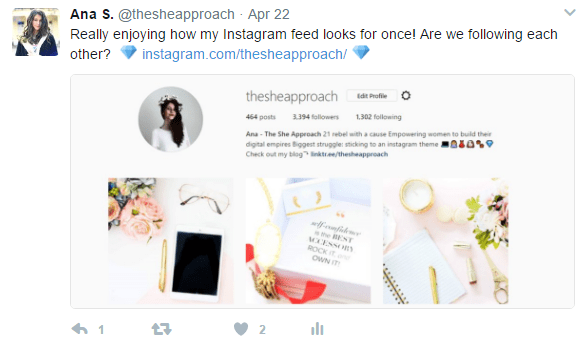 Overall, I found that I need to spend at least an hour daily to post using the right hashtags, interact with others and cross promote my account on other platforms to get 30 new followers (sometimes a bit more due to people who play the follow-unfollow game).
Avoiding spammers completely seems to be impossible, but I found that 90% of my followers are real humans beings that are actually interested in my content, so I will be sticking to this strategy from now on (as time allows).
Because while 30 followers per day doesn't seem like much, that adds up to over 200 followers weekly if you are consistent. So give it a try and let me know how it works for you.
Has Instagram been kind to you later? Let me know in the comment section below.