How This Blogger Lands High-Value Backlinks from HARO
As a blogger, you probably already know that improving your DA score and building backlinks to your blog is vitally important for ranking your posts in the search engines. And while there are many different strategies you can use to build backlinks and grow the authority of your domain, one of the best ways I've found is to respond to queries in Help a Reporter Out (HARO).
HARO was created as a way for reporters to obtain information and quotes that they can use in articles they write for online publications. I'm not talking about obscure websites, either. I'm talking about major brands. Through HARO, I've been able to land high-quality links and mentions (mentions are still good for establishing E-A-T) from these powerhouse domains:
Business Insider
Reader's Digest
Rocket HQ
Go Banking Rates
The Lenders Network
Yahoo! Finance
Fox Business
Opp Loans
The Simple Dollar
Bankrate
MSN
Rasmussen College
And many others!
The backlinks I've landed through HARO have made a dramatic difference in my search engine rankings, domain authority, and overall SEO strategy. The stronger your domain is, the more keywords you will rank for. This results in increased page views to earn more money through ads, affiliate income, and other methods.
HARO isn't complicated, but some try to make it more complicated than it needs to be. Landing backlinks through this resource is do-able, but you have to have the right strategy to make it happen.
How To Get Blog Backlinks From HARO
Here are 10 strategies I've used to consistently land high-value backlinks from HARO, become a source for journalists and use Help A Reporter Out as a guest posting alternatives for backlinks:
1. Sign Up for the Master HARO List
When you create an account with HARO, you are given several email options. You can sign up to receive a master HARO list or you can sign up for each category you are interested in.
I recommend selecting the master HARO list.

The master HARO list shows you all available queries that you can respond to. The list usually isn't too long, and I rarely take more than a couple of minutes looking through it to see which queries catch my eye.
There are a couple of problems with signing up for individual categories. First, you will receive a separate email for each category. If you sign up for four categories, for example, you'll receive four separate emails.
For some reason, the category emails don't always come at exactly the same time. You might receive an email for one category and then the second category may arrive in your inbox several minutes later. Waiting for these emails can be an aggravation if you just want to quickly scan a list and move on to something else.
2. The Golden Hour
In emergency medicine, paramedics are taught that they have one hour to treat and transport a patient to the nearest emergency room – the golden hour. Patient survival rates decrease dramatically after the golden hour has passed.
HARO also has a golden hour to consider. If you respond to a query more than an hour after a HARO email has been sent out, your chances of landing a link from that response are very low.
To understand why HARO has a golden hour, you have to consider it from the perspective of the reporters. Most HARO queries receive hundreds of responses. That's a lot for reporters to sort through.
Because of the overwhelming response that each query receives, most reporters start from the beginning of the responses that are sitting in their inboxes and then stop when they have the quotes and information they need. The remaining responses may never get opened.
To be sure your response has a good chance of being seen and considered, you need to respond within an hour of receiving the email – the sooner the better.
HARO sends emails three times a day – 6 am, noon, and 6 pm. The morning email has always arrived too early for me, so I just skip it. For the other two emails, I open them as soon as I receive them and respond as quickly as I can.
3. Only Respond to Relevant Queries
When scanning the HARO master list, you are going to be tempted to respond to many of the queries you see, even if you are only somewhat qualified to answer them. It seems reasonable to assume that your chances of landing links would increase if you respond to more HARO queries. The more the better, right?
Not necessarily. This is a mistake for two reasons.
First, as previously mentioned, you don't have a lot of time to respond to queries. Your best bet then is to only respond to those queries that are most relevant to you to make sure you have enough time to write strong responses.
Second, reporters prefer to obtain quotes and information from experts, and not from people who have a passing interest or knowledge in subjects. The whole purpose of reporters using HARO is to obtain information on subjects from highly qualified people. That's just smart content marketing.
And that leads us to …
4. Establish Credibility
When responding to HARO queries, it's vitally important that you establish credibility in the first paragraph. You need to tell reporters up front why they should listen to you. You can do this by telling them about any credentials you may have and other relevant information. Also, list any publications your advice has been previously mentioned in.
Here's an example of a sample email pitch you can send out:
"Hi [Reporter's Name],
My name is [Your Name]. I'm a Certified Financial Planner and owner of the popular personal finance blog, [Blog Name]. My advice has been featured in Business Insider, Reader's Digest, Bankrate, Fox Business, MSN, and many other online publications."
Not everyone has a fancy credential they can use to impress reporters. Everyone's situation is different. If you don't have a credential, you may have to get creative to establish yourself as an expert. Consider your work experience, formal and informal education, volunteer experience, and other past achievements and activities.
Also, when you first start out responding to HARO queries, you may not be able to name drop websites that your advice has been featured in. That's okay. Just go with what you've got to work with until you have at least a couple.
5. Keep Your Answers Short
When responding to HARO posts, it's important to understand that reporters are looking for good quotes they can use in their articles. The longer your response is, the less likely it will be used, or even read.
Reporters don't have the time to read through lengthy responses. They are looking for something that is authoritative and succinct that will catch readers' attention.
Your response needs to be short and to the point. When responding to queries, try to put yourself in readers' shoes. Try to come up with a response that quickly sums up what the reporter is asking about in as few words as possible.
6. Don't Spend Too Much Time on Each Reply
As I've already mentioned, you want to reply to each query as quickly as possible. The sooner you respond after receiving a HARO email, the higher up the ladder your response will be, which increases the chances of it being seen.
Because of this, you don't want to spend too much time replying to queries. When responding, formulate a good response, hit send, and then continue reviewing the list to see if there are other queries you are qualified to respond to.
Something to watch out for when scanning the HARO email list are queries that want you to respond to more than one question. Whether you decide to respond to these is up to you, but it's important to keep in mind that the more questions a query has, the longer it will take you to respond.
I recently saw a HARO query that had 10 questions in it. Ten! As you've probably already guessed, I skipped it. Depending on the questions, responding to 3 – 4 per query is the most I will consider.

7. Ask for a Blog Backlink
Why do we blog?
Although there probably are some who blog just to have a sounding board for their opinions on certain topics, most people blog to make money.
Although money doesn't buy happiness, many start blogging as a way to free them from their soul-sucking jobs, free their time, and take their lives back. Asking for a backlink could dramatically increase your chances of earning backlinks from your efforts to help you earn more money in less time.
One of the negatives of HARO that you should be aware of is that sometimes a reporter will use your quote and not give you a backlink. They may also give you a backlink but no-follow it. Unfortunately, there is nothing in HARO's rules that says reporters have to mention your name or give you a backlink if they use your quote.
There is something you can do, however, to increase your chances of getting a backlink – and that's to simply ask for one. There's nothing wrong with doing this, and it may improve your success rate.
After my response to a reporter's question, I include the following sentence in a new paragraph:
"If possible, I would greatly appreciate giving credit to [Blog Name] with a link to my blog."
Sometimes it's the squeaky wheel that gets the grease, and just by asking nicely, a reporter may be more inclined to give you a backlink.
8. Offer to Promote on Social Media
Another strategy that may help you stand out is to offer to promote an article on your social media channels after it's published. It really doesn't matter if you don't have very many followers. A reporter may not even check.
After the sentence on asking for a backlink, I start a new paragraph with this sentence:
"Also, if you decide to use my quote, please let me know when the article is published and I will be glad to help promote it across my social media channels."
This short statement accomplishes something else. For you to help promote an article, a reporter has to let you know when it is published.
This is an easy way to find out when you have been quoted in an article. It sure beats scouring the internet looking for mentions of your name or blog. I've had several reporters take the bait and reply to me when articles were published.
9. Don't Follow Up
After submitting a response to a HARO query, you may be tempted to follow up to see if your quote will be used or if there's anything you can do to encourage the reporter to use your quote.
It's not a good use of your time.
It's important to keep in mind that a reporter may receive hundreds of responses to a HARO query. Receiving a follow up from someone about a response is only going to annoy the reporter.
Because you will be receiving three HARO email lists a day (Mon-Fri), your time is better spent going through the new lists looking for new queries to respond to – and not bothering reporters with follow up messages.
10. HARO Is a Marathon and Not a Sprint
It's important to have realistic expectations when you start responding to HARO queries. Many of the links you obtain from HARO will be very high quality, but they don't come fast. I believe obtaining one or two links from your HARO efforts per month is a realistic goal.
It's best to think of HARO as a long game, and you are going to have to respond to many queries before you get your first backlink. Most people, in fact, get backlinks from fewer than 10% of their HARO responses. For others, the percentage is much lower.
📌 SAVE THIS POST FOR LATER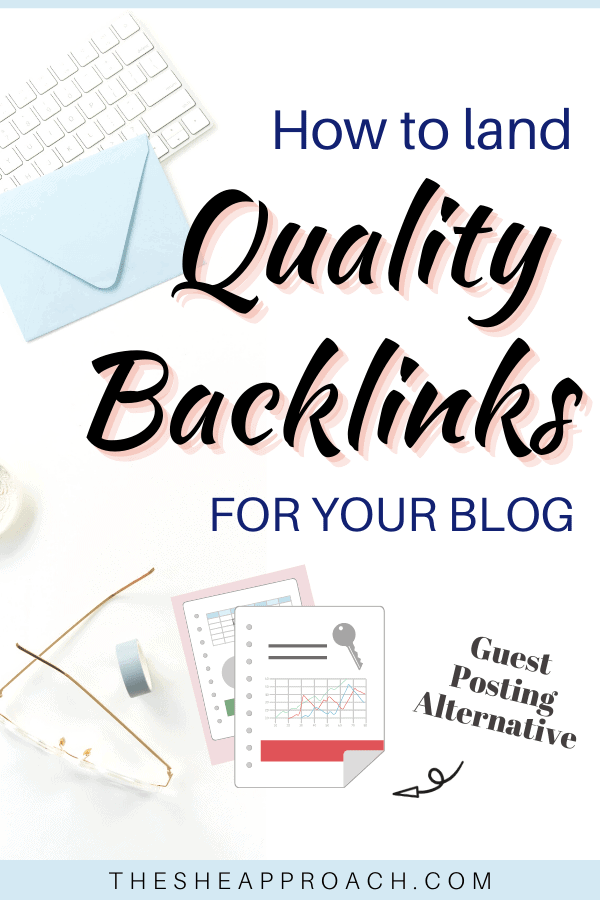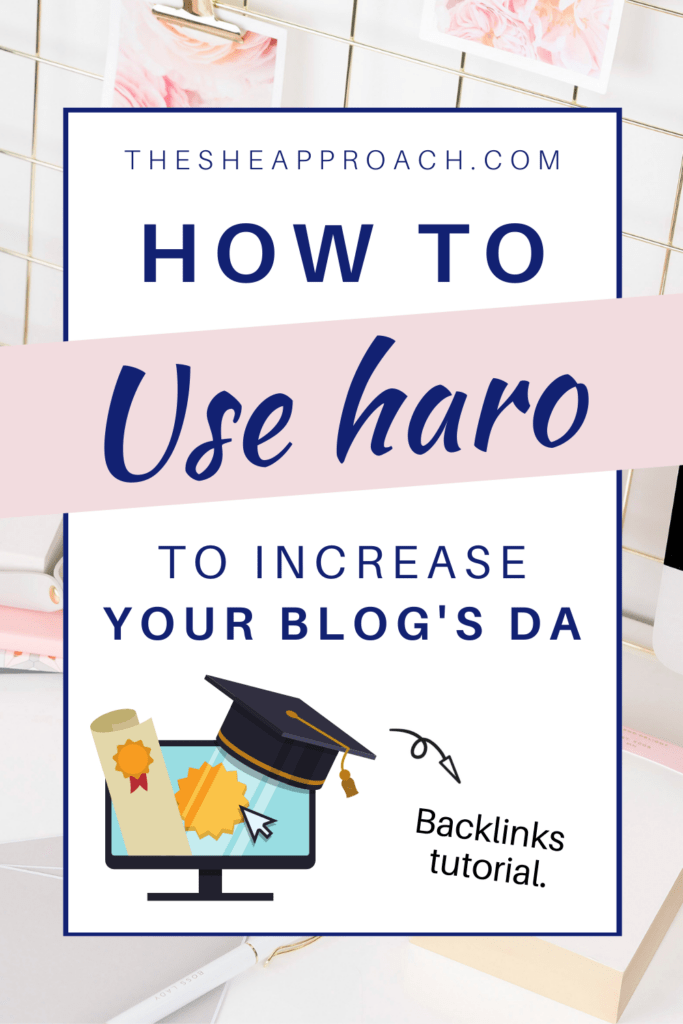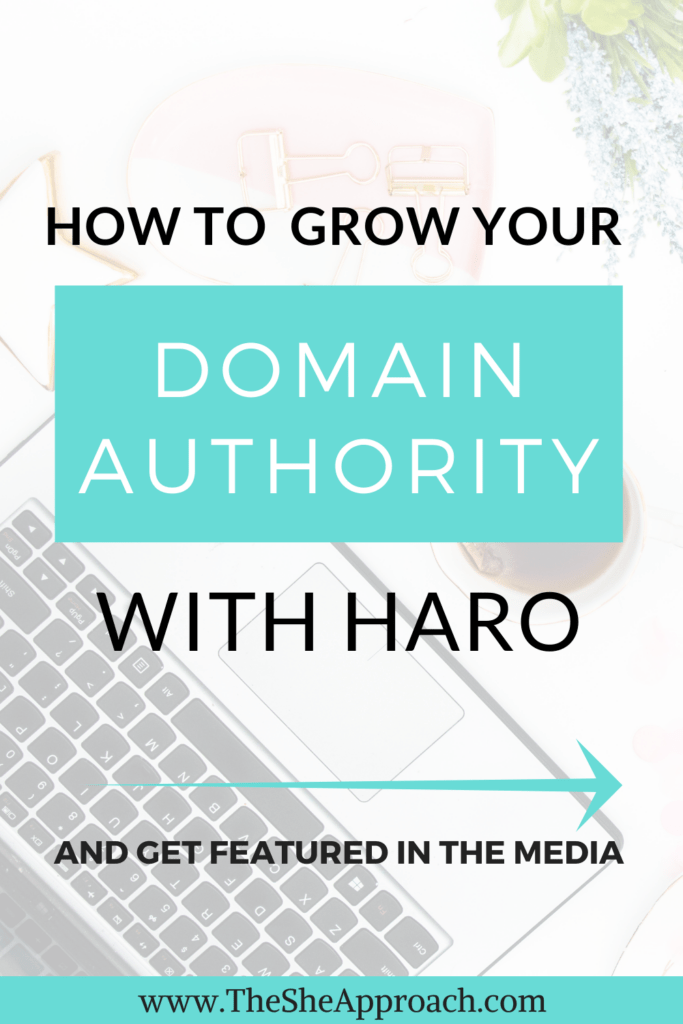 How To Build Backlinks and Get Press Using HARO – Final Thoughts
HARO can be an important part of your link building efforts, but it shouldn't be your only source of links. It's a great strategy to use with guest posting, roundup posts, and other methods.
These are quality backlinks that really move the needle when it comes to ranking for keywords. Obtain a link from Business Insider, American Express, Bustle, or Parade, and you can literally see the number of keywords you rank for increase after just a few days.
Although this is not a quick way to build links, and you should always be on the lookout for more link building opportunities, the results are definitely worth the effort.
Why Is Domain Authority Important For Bloggers?
Through this HARO tutorial, we've covered how to use the Help A Reporter Out platform to build media connections, and get links back to your blog or website from establish publications that have an online presence.
This will result in backlinks which are a huge factor in growing your Domain Authority score, building credibility with Google and other search engines, and eventually generating more organic traffic to your posts and pages.
For certain bloggers, their DA score might also play a role in securing brand sponsorships and other collaborations. To learn more about SEO, be sure to check out the following articles: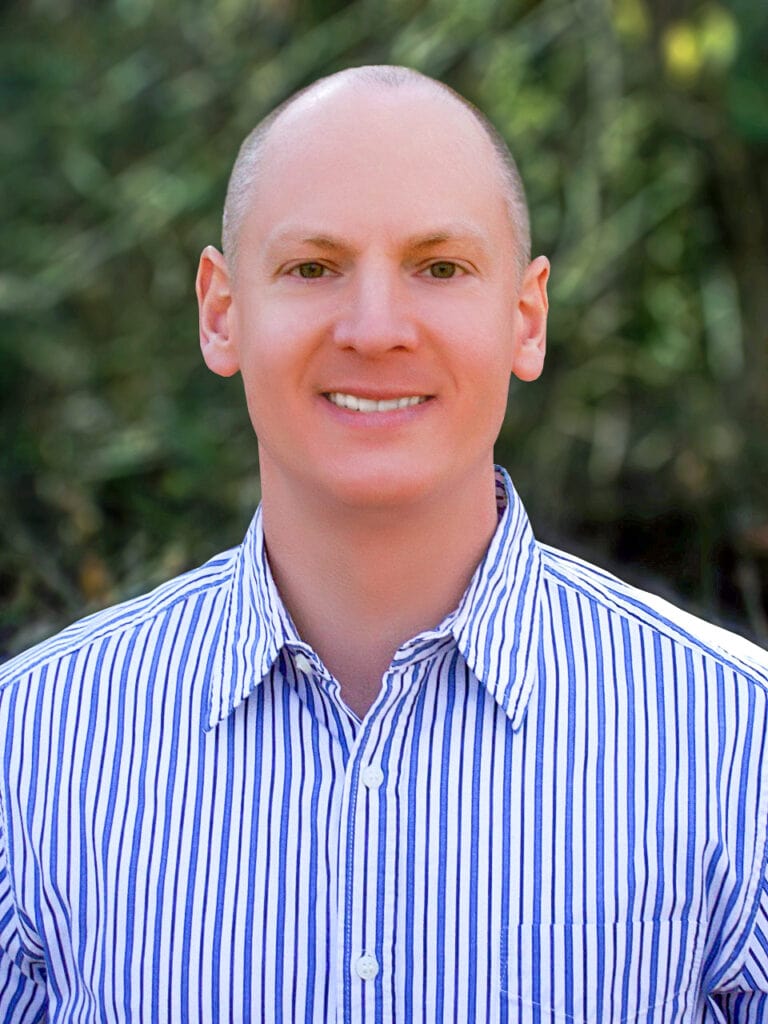 ⋆ Cyrus Vanover is a financial copywriter who has written for companies of all sizes. He is also the author of the personal finance book, "Earn A Debt-Free College Degree."
His goal is to help families save money, make more money, and achieve financial independence. Based in the mountains of Virginia, he enjoys hiking the local trails, listening to 80s music, and reading books on military history in his spare time.
How To Improve Blog Domain Authority Score By Using HARO To Get High Quality Backlinks