Top 4 Email Marketing Software for Bloggers and Small Business Owners
An email list is one of the most valuable assets a blogger or small business can have. So it makes sense that choosing the right email marketing provider is a big decision to make.
There are lots of elements to consider and I'll be looking at the 4 of the best providers for bloggers and small business owners in this blog post to help you make a decision.
These are Convertkit, Mailerlite, Constant Contact and MooSend. I'll run through the pros and cons of each provider below. They're not listed in any particular order as each provider has its own benefits and what is right for one blogger or business owner, won't be for another.
Not sure why you need an email list? Head over to this blog post to find out why before you think about choosing the right email marketing provider.
Before we start, keep in mind that this article contains affiliate links and if you end up making a purchase through one of them, I may get a small commission (at absolutely no cost for you).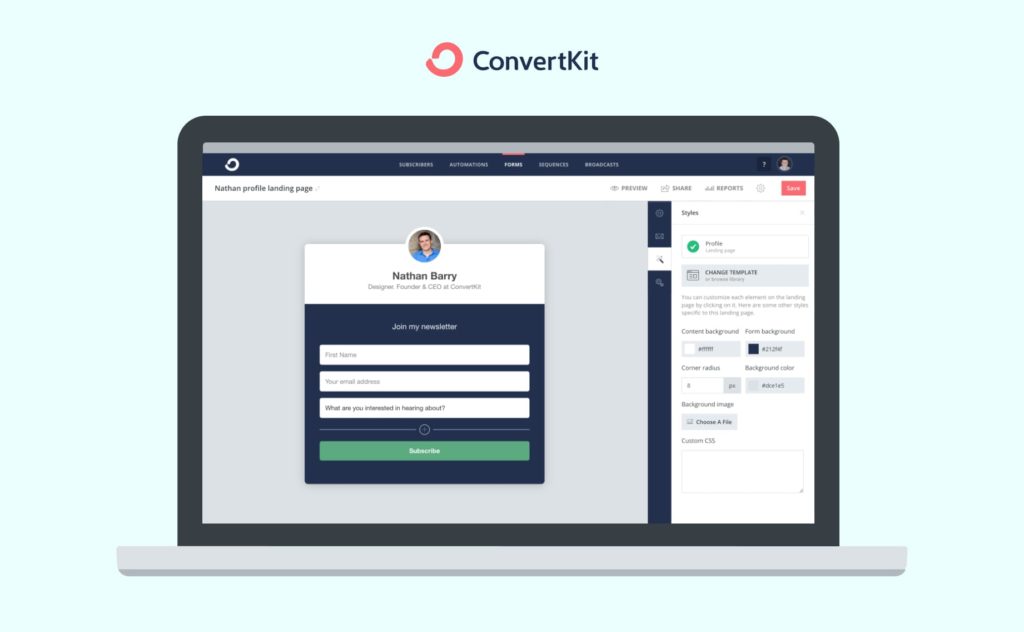 Convertkit is a hugely popular choice with online business owners and bloggers (as are the other providers listed within this post. It offers its users a lot of really useful features but it is one of the more pricey tools out there.
Here are some of the pros and cons for choosing Convertkit as your email marketing provider:
PROs for using Convertkit as an email provider:
Offers tags and segments to help keep your list organized and to target your emails to specific groups within your list. This is a really useful feature, especially if you cover different topics on your blog, or you want to group your clients and customers together. For example, you can tag people who have already purchased your new eBook and then make sure that they are excluded from any subsequent emails promoting your eBook.
Visual automation builder makes it really simple to see how your automation will work and ensure that you're not missing out any steps. It can be easy to get lost when you're creating detailed automation, especially when it comes to sales funnels. Being able to see the automation means that you can plan each and every step of your funnel knowing that no one will slip through the net!
Integrates with lots of other tools and programs out there. Whether you're using Teachable to host your online courses or WordPress for your blog, there are tons of programs and tools and services out there that you can quickly and easily integrate with Convertkit, saving you heaps of time. For example, you can link your Teachable School with Convertkit so that any time a new student signs up, they get added to your email list with a tag "student".
Ability to create and customize different types of forms and landing pages. Convertkit not only has a number of opt-in form templates for you to choose from, but they also have Landing Page templates too. All of the forms and templates are customizable so you can make them match your brand and look really polished and professional.
CONs for using Converkit as an email marketing tool:
No free option and the paid plans are quite expensive. The lowest price tier is $29.00 per month for up to 1,000 subscribers. UPDATE: They have just released a brand new free plan. You don't pay anything until you get over 1,000 subscribers.
They are not the most budget-friendly. Because they offer so many functions and features, they can be quite costly in comparison to other email software out there. Their paid plans start at $29, after that it jumps up to $49.00 per month for up to 3,000 subscribers and $119.00 per month for up to 10,000 subscribers (for anything above that, they will calculate a price for you). Check their pricing page here.
The reporting data is limited. You can see how many people opened your emails, clicked on the links and unsubscribed for each broadcast you send but the level of detail for things like sequences and automations is much less.
Emails are fairly plain looking and there is no drag-and-drop/block building feature yet. Whilst you can add images into the body of the emails you create, they just don't look as fancy as some of the emails created using other providers.
I'm personally a big fan of them because of their stunning landing pages and forms that you can embed into blog posts, to which I always notice when I land on blogs using Convertkit. And they are truly a tool for pros!
If you're interested in trying out Convertkit for yourself, you can start your free trial today.
Mailerlite is the email marketing provider that I use (read why I switched from MailChimp to Mailerlite here). It's cheap, easy to use and you can create beautiful, eye-catching emails with it.
And, honestly, I couldn't recommend it enough, because I had a great experience with it so far (and I've been using it for 3+ years). But I will let you make your own choice. Here are some of the pros and cons for choosing Mailerlite as your ESP.
PROs for choosing Mailerlite as your email marketing provider:
It's free up to 1,000 subscribers (with 12,000 emails per month). And even after that, it's very cheap – $15.00 per month for up to 2,500 subscribers, $30.00 per month for up to 5,000 subscribers and $50.00 per month for up to 10,000 subscribers.
Offers segmentation tools so that you can divide your subscribers into groups. Like with Convertkit's tagging and segment features, this means that you can send certain emails to certain groups of people within your list (which means less people will get annoyed at irrelevant emails and are therefore less likely to unsubscribe!)
Has a really easy to use drag-and-drop email building tool which enables you to create visually appealing emails. It also means that you don't need to be a trained designer to make something that looks great to your subscribers.
Easy to use form and landing page builder tools. Again, this means that you don't have to invest in another tool, like LeadPages, in order to create beautiful landing pages that convert. Because the various elements of Mailerlite are so easy to use, you can have your account set up and running within a matter of hours!
CONs for using Mailerlite as your email service provider:
The free version of Mailerlite has limited features. You can however upgrade for $10.00 per month for up to 1,000 subscribers to have access to all of the features.
Too much choice – yes, you can have too much of a good thing! If you get carried away with the super easy to use email builder and start adding too many images and fancy bits and pieces to your emails, they become more and more likely to end up in the recipient's junk folder. And once your email has landed in there, it's very unlikely that it'll get read.
It doesn't have advanced tagging and automation features like Convertkit does. Whilst you can add your subscribers into segments, Mailerlite doesn't have as many features as the "Rules" section of Convertkit does which means that you have less control over your subscribers, and less means to automate it all.
I've personally used Mailerite for everything – from creating sales pages for my eBook (it was free & super easy), to launching a free email course with them to grow my list and all the way up to hosting live workshops and automating the emails for that to out at a specific time.
If you're interested in trying out Mailerlite for yourself, you can start your free trial today and save $20 on your first payment using this link.
Constant Contact is another fantastic email marketing provider, but one that doesn't get talked about as much as the others, as it's not as popular in the blogging circle. Yet, it's worth considering!
PROs of trying out Constant Contact:
They have an extended trial period. You can trial Constant Contact for free for 60 days which gives you plenty of opportunities to play around with the features and send your first newsletter.
Quick and easy to set up. The interface is really easy to use too, meaning that it's great even for beginners who have no experience of email marketing yet. Constant contact also uses a drag and drop email builder with access to free stock images to help you create beautiful emails quickly and easily, even as a complete newbie.
Integrates with lots of other tools and services. You can integrate your Constant Contact account with Shopify, meaning you can track your customers and add them to your list and with WordPress making it super easy to add your forms to your websites. Plus there's a whole bunch of other tools that it integrates seamlessly with too!
CONs of using Constant Contact:
The automations available are limited compared to some other providers. For example, you can't create complex trigger and automation sequences as there are only two triggers available – when a person joins your list and when a certain milestone is achieved.
Is quite expensive given the limitations. Whilst it's very user friendly and great for beginners, pricing starts at $20.00 per month for up to 500 subscribers and jumps up to $45.00 for the next tier (up to 2,500 subscribers). There are cheaper options out there that offer the same features, as well as options that are a similar price but offer many more features.
The subscriber tagging options are limited and not that easy to use. You have to tag and segment your subscribers manually as there is no automation for this. Whilst this isn't too much of an issue if you have a small list, it would become quite time consuming as your list gains in popularity and grows.
I personally think that their features are perfect for small businesses that focus on getting sales from their email list & they integrate perfectly with selling platforms such as Shopify, BigCommerce and so on.
If you're interested in trying out Constant Contact for yourself, you can start your 60 day free trial and send your first email today.
MooSend is another newcomer to the email marketing service providers space, but one that is quickly making waves. Here's what I love about it:
PROs of choosing MooSend for your email list:
Affordable and easy to use. Their plans start at $8 per month but they also offer an extended free trial. For 10,000 subscribers, you would pay only $44 – in comparison to Convertkits $119 for the same plan. They are also easy to set up and integrate with your blog.
Has a friendly interface and good amount of features like the creation of landing pages, mailing lists, automations and reports to see. Basically everything you need to run a business.
Fast tech support and helpful customer support that can help you find quick solutions and navigate the platform.
CONs of using MooSend vs established providers:
You can't build landing pages on the free plan. Just like most providers, they have limitations on their free plans that could slow you down.
They don't support all industries or niches. Be sure to do your research, as they have limitations on the type of emails you send/the niche you belong to.
Missing a few integrations. You will need a third-party app to integrate with specific software, which is an added cost.
I've only recently found out about them, but they already have star reviews and they work with big companies like Dominos – so they are doing something right. If you want to take them for a spin, start for free with MooSend here.
Best Email Deliverability Software 2022
As I mentioned, your pick should depend on your needs & what your plans are for your email list. But one thing you should look at, regardless of your goals, is choosing an email software that has good deliverability history.
This will influence open rates and conversion by ensuring emails bypass spam folders, and it has to do with the reputation of their servers. Basically, different newsletter services do have different deliverability rates. And you want to choose one that's worth the money in that aspect.
Here is where the ESPs that I reviewed stand:
PIN FOR LATER 📌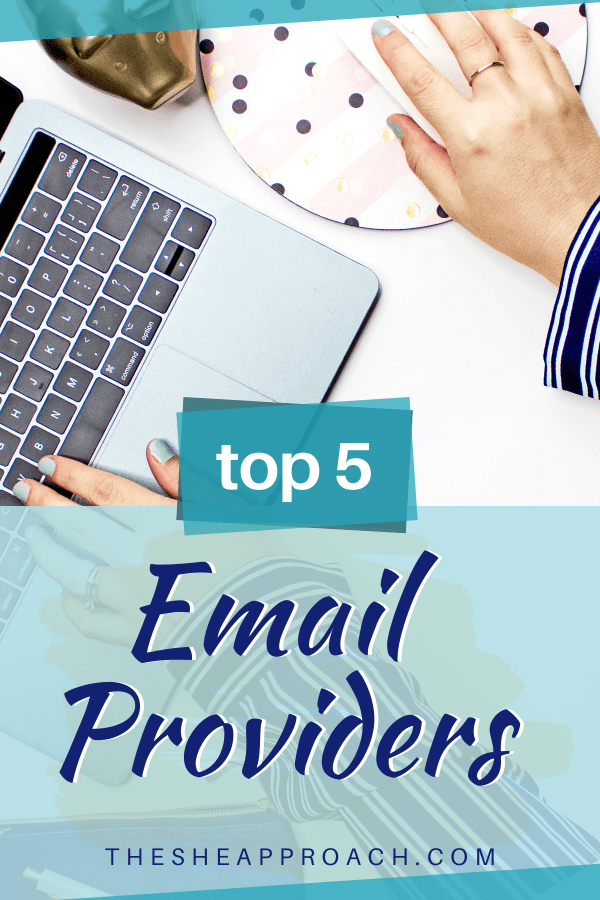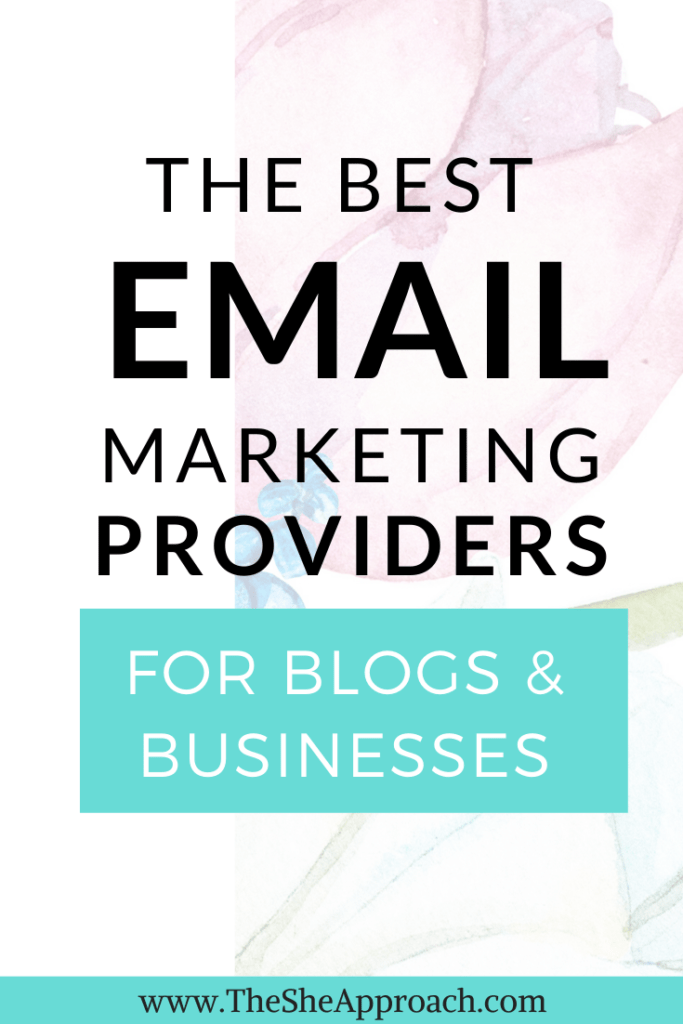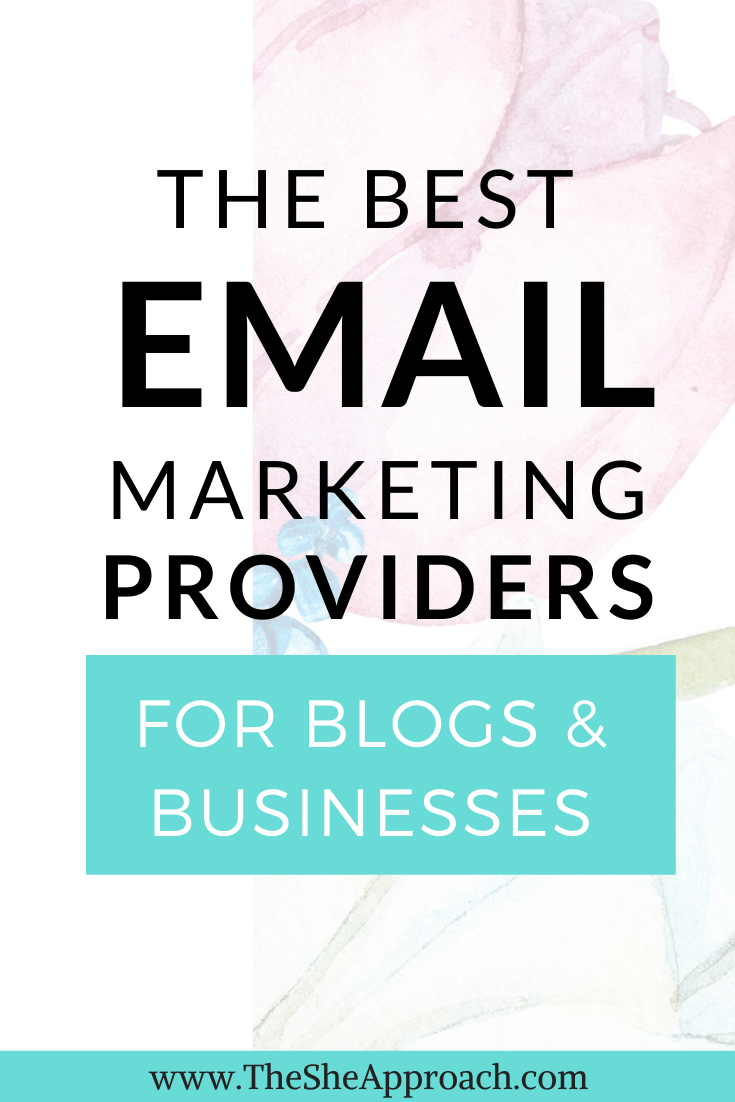 Best Email Marketing Providers for Bloggers Overview
If you're still not sure which provider you should go with, here are a few more condensed rankings for them based on my personal experience & online reviews I've read:
As you can see, each email marketing provider has its own strengths and weaknesses and the decision on which provider to use, ultimately comes down to what features you want and what your budget is.
You also need to bear in mind where you want your list to go in the future – are you aiming for a list of 500,000 or does your business model mean that you'll only ever have 500 subscribers at any one time? Do you want the ability to create fancy, visually complex emails or is text with a couple of images sufficient? How much control do you need over your list in terms of being able to add tags and create segments?
Think about how you will be using your email list for your blog and business and check out each provider's website and look at their full list of features before trying out the one you connect with best.
Or, if you have time, why not register for a free trial of each of them and have a look behind the scenes before making a decision!
And once you get started be sure to check out the following articles for some more inspiration on how to grow your email list:
Article last updated: January 2022
Top Email Marketing Software for Bloggers and Small Business Owners