Best Digital Marketing Tips For Small Online Businesses
I think it isn't surprising that in 2020 we saw the rise of many startups. Be it home-based or on a higher level, many people are exploring the eCommerce market.
The major difficulty faced by small online businesses and startups is the limited budget and the need to market themselves in this competitive market.
This era has highlighted the importance of marketing and how you need to allocate a significant budget along with a promising strategy to make your business thrive, but not all can afford a significant budget for marketing only. So what to do?
Many businesses have made the mistake of ignoring marketing when faced with other budgets, but this led to their downfall. Without marketing, you have no customers to sell to. So you are back to square one.
But another thing that was brought into focus these past few years is the importance of social media and how it's so important for your marketing strategy. Social media has made marketing not only more effective but also cheaper. Now startups do not have any reason to not commit to their advertising and promotion.
In this article, we are going to list the top 5 most effective budget-friendly marketing techniques to take your business to the next level.
Budget-Friendly Marketing Techniques
1. Try Email Marketing
I know you have probably heard this a million times before and you are wondering how email marketing is still existing in this age, but you will be surprised. Email marketing has the highest ROI than any other marketing technique, and that includes social media, for every $1 you spend you get a return of approximately $42.
People's emails are increasing every day and emails have proved to be the most engaging content to capture a customer, introduce your business, or pitch an idea. The possibilities are needless and the impact is instant.
RELATED POST: How To Start, Manage And Grow An Email List
One of the most significant advantages of email marketing is the low cost associated with it. In the beginning, all you need to do is create an email list, produce an engaging pitch/offer, be consistent, and do this all over again.
There are many ways you can utilize email marketing and increase customer engagement. For example, sending your customers a welcome email or thanking them goes a long way.
Moreover, consumers say that they are more likely to open an email with a coupon or discount in them, thus they are great for winning back inactive customers or recovering abandoned carts. Personalizing email content should also be a regular practice for startups as it helps increase engagement and it also has a 50% higher open rate than regular emails.
2. Use Social Proof
Another effective marketing strategy for startups is social proof. Social proof is all the rage in today's era because it is built upon honest marketing. Social proof is based on buyer psychology which states that people are more likely to purchase a product if their friends and family recommend it or if it is being promoted by many. Because if many people are using it, then it must be good or worth the money.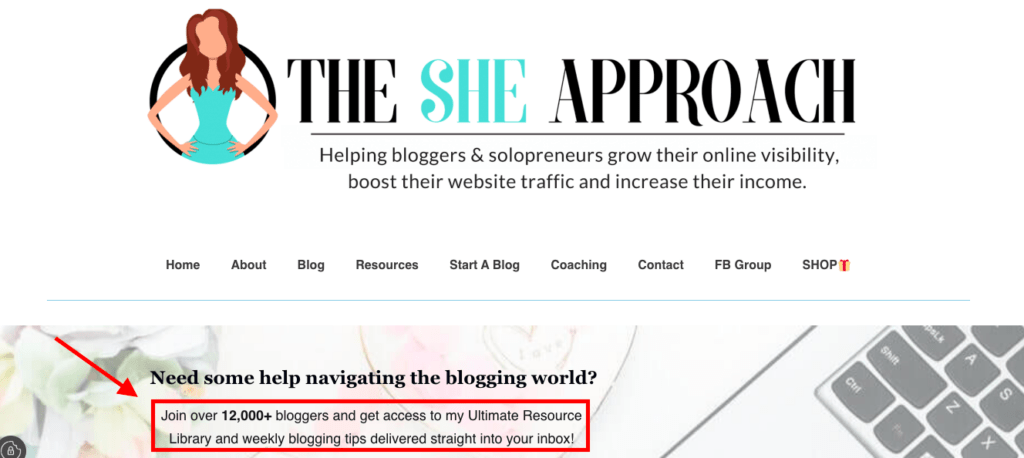 So how can you implement social proof on your site? There are many types of social proof available, the major examples among them are customer reviews, testimonials, trust seals, celebrity endorsements, etc. Many websites also show real-time customer count on their site, so visitors can see that other people are also browsing and ordering.
Social proof is based on the principle of scarcity, uncertainty, and expert opinion. All of these combined or placed individually, act as strong marketing proposals. For example, you can display the limited stock of a product, people are enticed to purchase it. Similarly, if your product is being endorsed by an expert in the field, people will trust your brand more.
Social proof can only be effective if the type, content, and placement are strategized according to your audience. Instead of managing this manually, you can use WooCommerce social proof plugins to do the job for you.
3. Improve SEO and Content Marketing
There is a reason why content marketing still holds a significant position in any promotional strategy, why? Because it works.
If you are not including SEO-based content writing in your marketing strategy, then you are missing out on potential customers and traffic.
You must be wondering why content is so important? Because it conveys the credibility of your business. If you write blog posts regarding your niche or industry on helpful tips, your customers will be grateful and they will look up to you for advice. Thus, they are now your loyal customers.
Moreover, once your on-site SEO is strong, it's time to create some backup links. You might think this is a waste of time and effort but guest blogging on popular sites gives exposure to your business and brings you more customers and it helps you rank higher on Google too.
And let's not forget that content marketing is a free marketing strategy, all you need is a skill with words and you can create engaging content for your customers.
RELATED POST: Best SEO Practices For Bloggers In 2021
Your content does not need to be in a blog format to be informative, many blog sites use infographics, videos, booklets, and much more to educate their audience and better market their products. It is a great option for startups as it's easy and free to begin and provides you with growth and traffic.
4. Implement Referral Marketing
What if we tell you that you don't need to market your products yourself, your customers will do it for you? Too good to believe, right? But it's true! A relatively new and cost-effective marketing technique is customer referrals. Referral marketing is a sub-branch of social proof but is significant enough to be listed on its own.
One of the few reasons why many online startups are not able to reach a significant level of growth is that they are unable to create a sense of trust and loyalty in their customers. The audience is still skeptical about their quality of service and people won't be convinced by business-created ads and reviews.
Here where your loyal customers come in. These customers already love your products. Now, you can give them a reason to refer your products to their friends and family, but not without an incentive. This incentive could be in the form of discounts on subscriptions, coupons, etc.
If you are wondering why referral marketing works, the answer is very simple. Word-of-mouth marketing results in 5x more sales than a regular advertisement. It is a great way for startups to grow their brand through honest marketing.
5. Use Social Media Marketing Wisely
One of the most obvious answers to budget-friendly marketing techniques involves social media marketing. Not only platforms like Facebook, Twitter, and Instagram are free to create a profile on but they provide you with a reach that is impossible to create with just a website.
With the right strategy and content, you can increase customer engagement and redirect traffic to your site easily.
More than 50% of consumers use social media to research products. And that is why more and more startups are using social media as their primary marketing channels, especially those that don't have a retail store.
The platform varies depending on the age of consumers you are targeting. For example, for ages between 18-24, targeting your ads on Snapchat and Instagram is more effective, whereas an adult audience is more active on Facebook and Twitter.
Creating a profile on social media might be easy, but it requires consistency in content and customer service to create a reputable brand. Creating a strategy is very important to tackle social media because the competition is tough and it's difficult to stand out.
Some effective tips include creating a content calendar, reaching out to influencers, engaging with your audience, and always answering their queries.
PIN THIS POST FOR LATER 📌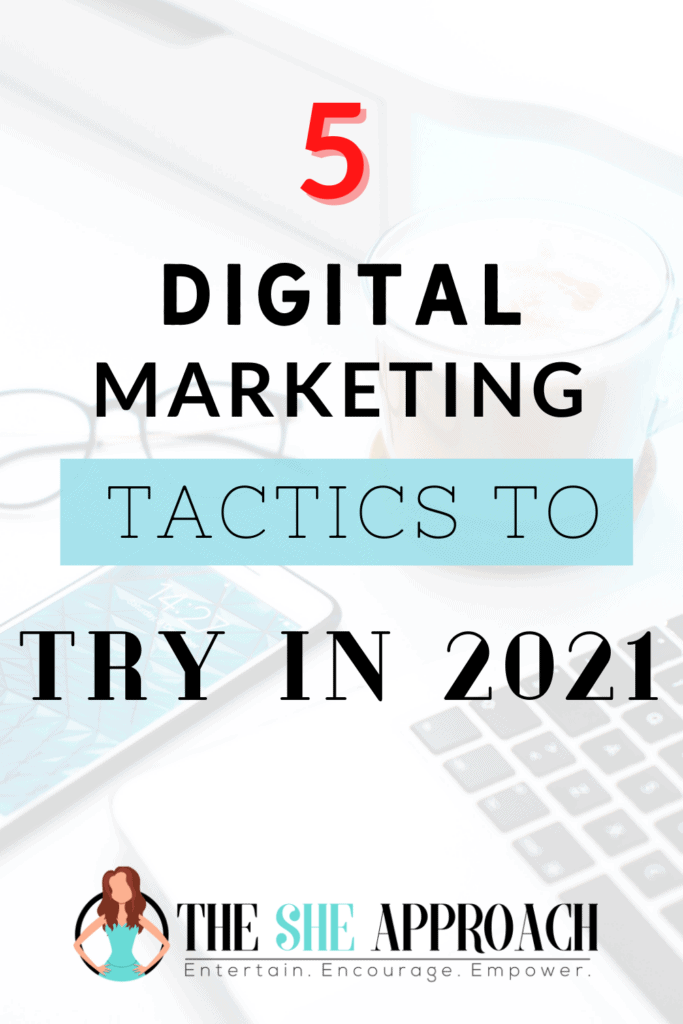 More Social Media Marketing Tips for you:
Wrap-Up: Best Marketing Tricks To Try In 2021
Social media has made it easier to find budget-friendly options when it comes to marketing. Be it a startup or a large business, everyone is on social media, and if you don't have a profile, you are not credible.
There are many other options out there besides these 5, such as making viral video content on YouTube, going live, participating in forums, and much more. Whatever the case may be, be sure to create engaging content that is relevant to your niche and be consistent. We hope this article helped.
---
Xaviera Khalid is the content writer at WooKeeper.com. She is an avid reader and uses her creativity to write interesting articles about WooCommerce and its related topics. She focuses on SEO-optimized content and provides factual writing.
---
Best Online Marketing Tactics To Try On A Budget