Blogging Income Report From a Full Time Blogger
Have you ever wondered how you can make money with a WordPress website? Or how much you could earn if you were blogging as a career?
In my newest blog income report, I'll show you exactly how I generated over $150,000 with this blog from day 1, breaking down my biggest lessons and wins along the way.
If you're unfamiliar with the way that my milestone income reports work, or you're new, you might want to read my previous earnings breakdowns:
I create an income report for each big milestone that I achieve with my blog, and at the moment I'm creating one for each $50k that I earn. These tally my total earnings from day 1 of starting my blog (which was back in September of 2016).
To give you a better understanding of my blog growth, and how much I've earned with my blog over the years, here's how long it took me to earn each 50k by now:
My first 50k – 2 and a half years
My second 50k – 1 year
My third 50k – 8 months
As my blog and blogging knowledge grew, you can see that it takes me less and less time to earn the same amount, with my blogging expenses remaining quite steady throughout.
In this breakdown, I will explore and dive deeper into how I earned my last 50k. I hit the $150,000 milestone back in mid-November (2020), but I'm just getting around to publishing the income report now.
I've also recorded a Youtube video on my new channel if you prefer listening over reading:
Before we get started, here are a few things you should take into consideration:
I don't report any pending payments – just what I've actually been paid. All the money reported in this and my other income reports have already landed into my bank or Paypal account. That way, I report on real earnings. (This avoids any discrepancies with refund requests and other pending payouts that bloggers have to deal with.)
I made a career out of blogging in year 3. I didn't quit my job to blog full time until about 3 years in. At that point, I had money saved up and I was earning consistently enough to cover all my basic living expenses. (I was also a full-time student for 2 out of these 3 years.) While I encourage everyone to start a blog in their free time, I highly recommend not quitting your job until you see a real returns on your investment.
Not all of this is profit. While these are real time earnings that I make with my website and blog, it's important to know that like any other business, my blogging business has expenses. I also put around 15% of my earnings away for taxes, and often invest in essential blogging tools and trainings. So just keep that in mind as you ponder these numbers.
Some of these numbers are close estimates. As a UK blogger with an international audience, I get paid both in US dollars and British Pounds. Keep in mind that conversion rates and rounding up of numbers were implemented to come up with the final figures.
In the name of transparency, I'd also like to mention that this blog post contains affiliate links. Any sales made through such links will reward me a small commission (at absolutely no extra cost for you), that help me cover my blogging expenses.
P.S.: Just because it took me 3 years to earn a full-time income blogging, doesn't mean that it will take you the same. My mission is to help bloggers monetize and grow a lot faster, learning from my mistakes and my wins!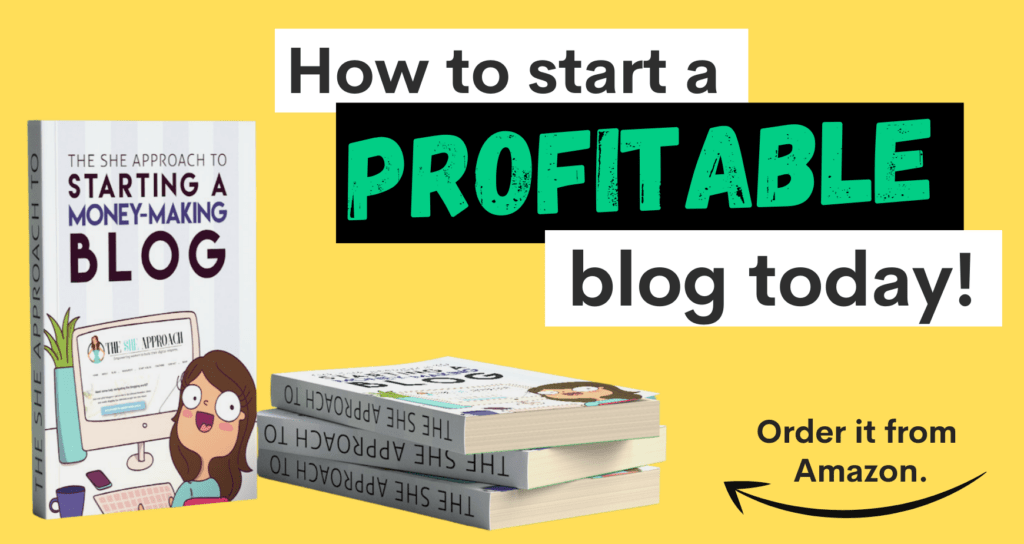 And that's why I'm so passionate about sharing transparent income reports like this and blogging advice for newbies on my platforms. If you're just starting your blog now, and you're not sure what the best path to monetizing it quickly is, be sure to check out my updated Amazon published book on How to Start A Money Making Blog.
Without any further ado, let's get into it!
How I Made My First $150,000 Blogging
This income report breaks down all my earnings from day 1 of starting my blog (Sept 2016) to when I hit the milestone of $150,000 landing in my bank account (Nov 2020), out of which, the last 50k were earned in a record period of only 8 months.
The first 100k is reflected in my past income reports as well, but this post will share exactly how I make a living as a blogger and what earns me the most.
You will also see reflected (in green), and additions to my last blog income breakdown, as I keep close track of all of my blogging earnings.
Make sure you do the same from day one! If you struggle with accounting, like me, I've created a blog income and expenses template sheet that you can use, and simply input all your payments and expenses. (It also calculates profit and estimates tax you need to put aside!)
But enough about you – here's how much I've earned with my small blog so far:
💎 Affiliate Marketing Sales: $61,926
(+

$19,034

since the last income report)
Consistent as always, affiliate marketing has been my second-highest earner of all time. I promote a variety of blogging tools and courses that are relevant to my audience via my articles, online tutorials, email list, and online communities (both paid and free).
My affiliate promotions are a combination of passive income (aka people finding my existing and older content) and active marketing – such as email blasts, social media posts, and new articles.
This past year, I had a few brands I worked with close their affiliate programs, which was definitely annoying. Therefore, I had to find replacement brands to promote and I've learned a lot about the importance of finding a variety of affiliate options.
If you're in the same place, I'm actually updating my Affiliate Programs Masterlist! It now contains over 700 affiliate programs in nearly 20 different blogging niches, making it much easier to find high-paying companies to work with.
For more affiliate marketing resources and tips on how to get started:
💎 Ebooks & Digital Product Sales: $67,878
(+

$17,152

since the last income report)
Keeping its rightful place as the top earner, my digital product sales have continued to do well. If you're new to my platform, I sell a variety of eBooks, courses, and digital downloads on my website shop, and I also have an Amazon-published book.
RELATED ARTICLE: How To Sell Ebooks And Printables On Your WordPress Blog With Send Owl
A big part of my monthly sales are actually passive and happen through my sales funnels (people sign up for free resources first, then get emails from me with special offers for my products), or through my team of affiliates who promote my teachings.
One of the methods that I've tried and that worked for me lately is to work on increasing my exposure as a blogging expert, by participating in collaborative bundles, virtual summits and by assisting my audience via my free Facebook community.
This way, I am able to deliver free value and promote my paid resources at the same time.
Creating these eBooks and mini digital courses have been a life-changer for my blogging business! If you want to take your blogging income to the next level, you need to realize that your blog can't be your whole business – your offerings and products are a huge part of that!
So I highly recommend to anyone – no matter what blog niche they are in – to create an eBook, a printable, an online course, or any sort of digital product that makes sense for them.
As I'm finally sitting down to write this income report, I'm actually very close to hitting my $200,000 milestone, and that's because I've created a new digital product a few months ago – an online challenge. That did really well and bumped my digital product sales.
So adding on to your library of paid courses and resources is very important, not only for your bottom line but so that you can educate your audience properly on topics they are struggling with.
💎 Coaching Services: $16,927
(+

$12,802

since the last income report)
In the summer of 2020, I moved to London and opened up a few more coaching spots to work 1-on-1 with bloggers and help them get started or get unstuck in their blogging business.
This is something that I've usually kept a limit on, as I wanted enough time to work on my own business. But through word of mouth and my website, I got more leads than usual, and I ended up signing on new blog coaching clients.
I know that blogging about blogging and offering consultancy services in this area seems like a cliche. But this year, as I've opened a second blog of my own (in a niche that has nothing to do with marketing or making money blogging), I had a new outlook on how to help bloggers from other industries.
Here are what my recent coaching clients blog about:
Mindset, affirmations, success & zen living
Travel and Disney (one of my clients got featured in Yahoo News as well!)
Organization
Politics, government legislations, social work
College life & studying tips
Make-up & beauty
Lifestyle, party planning & relationships
Vegan recipes, food reviews & cocktail making
Cannabis lifestyle
While I don't pretend to know everything there is to know about these topics and their niches, I was able to guide them and form a unique strategy for them that will reach their unique audience and serve their needs.
And in the process, I've learned a whole ton about blogging outside of the "making money blogging" niche, which was a welcomed challenge.
If you're interested in getting 1-on-1 help with your blog, you can book a free discovery call with me here.
But if you're reading this and realizing you have a skill of your own that you can pass to others who follow the same path as you, consider offering a service on your blog!
These services can be anything from:
Consultancy and coaching
Ghostwriting
Audits
Mentorship
Virtual Assistant services
Photography, editing, tech help and so on
Services – although they require more time involvement on your part – can be a great way to diversity your income and make some cash on the side with your existing skills.
💎 Ad Income: $1,882
(+

$508

since the last income report)
As always, my ad income is anything but impressive. In all my income reports, I make sure to draw attention to the fact that I make a full-time living blogging with a SMALL blog.
And you can see how small it is – in terms of monthly readers – from my ad income.
At the moment, I still have under 30,000 pageviews a month and only monetize these with Google Adsense. Unlike bigger ad networks, Google Adsense pays only pennies. But it's all passive income with non-intrusive ads! So I leave them on.
P.S. It's important to remember that my main focus is to monetize through affiliate sales and the sales of my own product – hence I want very minimal ads on my blog because I want the best possible experience for my readers.
If that's not your goal, you can amp up your ads and earn a lot more than me with this for the same audience size. Blogging is not a one size fits all – and this will be shown a lot in the way you monetize.
💎 Sponsored Posts: $1,284
(+

$135

since the last income report)
Every once in a while, I take one sponsored posts opportunities or brand collaboration. In my niche, this usually includes the promotion of various blogging tools, plugins, and apps.
The income you see here is a reflection of those paid collaborations – mostly in the form of blog posts, blog post mentions, or social media posts (which is rarer – because I'm a blogger first, influencer… maybe never.)
But take this as an encouragement to be open and curious about opportunities, because you never know how you can diversify your blogging income.
💎 Freelancing and VA work: $440
(+

$O

since the last income report)
When I started my blog, a few years back, I briefly offered freelancing and Pinterest management work. This is the income generated from one client back then.
I have since only offered coaching services, but as I mentioned earlier, if you have a skill you enjoy and there is a demand for it, offering it as a service and freelancing can be a great way to make extra money blogging.
That rounds up my newest income report as follows:
---
TOTAL BLOG EARNINGS: $150,337
TIME ELAPSED SINCE LAST INCOME REPORT: 8 MONTHS
TIME ELAPSED SINCE BLOG LAUNCH: 4 YEARS + 2 MONTHS
---
How I Make Money Blogging Concluded
In conclusion, for the past 8 months, I've stuck with what worked for me (affiliate promotions and digital products sales) and expanded on my services and offerings – something that I've neglected before.
Making money blogging is never going to look the same for everyone, even if you happen to have the same niche, audience, and skills.
But my hope is that you've been able to draw inspiration from my blogging income report and how my blog progressed in time, and find a few missed opportunities that are going to help you go from hobby blogger to a full-fledged blogging business.
I know it's possible – because I'm currently living off my blog (and living in London of all places). And I know that with the right guidance, you can get to where I am now a lot quicker than I did.
If you want to learn from my mistakes, skip the trial and error and craft a plan for a profitable blog from the get-go, make sure to enroll in my free blogging course:
I've helped over 3,000 students start their blogs and you could be next!
And if you're not a newbie blogger, but you're on a path to increase your blogging profits, here are a few resources that I have up for grabs:
PIN THIS POST FOR LATER 📌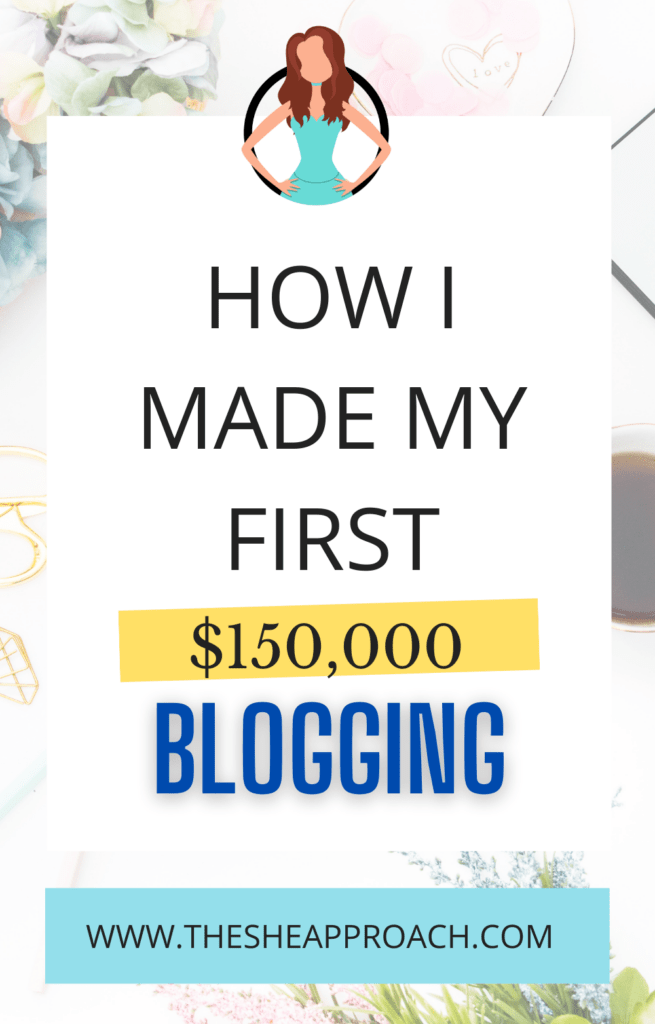 Blogging Expenses & What I Use To Run My Blog
In my disclaimer at the start, I mentioned that – obviously – not all of the money I earn through my blog is profit. I don't get to keep it all, and just like any other business, a blog has expenses.
The costs of running a blog (and a profitable one at that) are not as high as you think! But there are some essential tools and resources that I personally use to run my blogs that I think are detrimental to "making it".
Here are some of the best investments I've made for my blog:
Blog hosting from Bluehost – I started my blog with Bluehost and got a three year plan. Ended up being super affordable and reliable service, and I highly recommend it to new bloggers because you simply can't monetize a blog that's hosted on a free platform. I even negotiated a deal for new bloggers for those of you who want to start a blog this month!
Keyword research tool from Keysearch – This year I've started using Keysearch and it totally changed the game for me! I've been able to grow my organic traffic, find the best topics to write about for this and my new blog – topics that people actually search for – and I've gotten a much better understanding of SEO because of it. Highly recommend it! Use the code "ANA20" to get 20% off any of their plans.
A good WordPress theme – Nailing your blog design and making your website accessible and user friendly is so important. This is probably one of the early investments in my blog that I stand behind!
Honeybook client management – I invested in Honeybook when I got serious about my coaching services and I haven't looked back. I use them to manage client enquiries and contracts and systemize the onboarding process.
Any questions about blogging as a career or how I earn a full-time income with a small blog? Let me know in the comment section! But I hope this post inspired you to take action and that you will be back for more blogging income reports soon!
How I Make Money As A Full Time Blogger – Blog Income Report Breakdown