Making Money Blogging & Working With Brands – The Full Guide For Influencers
There are so many ways to make money blogging; affiliate marketing, ad revenue, and selling digital products – just to name a few.
While some blog monetization methods are more popular than others, with more brands that ever opening up their marketing budget to content creators, I wanted to offer you some tips on how to take advantage of that.
But, because that is not my area of expertise, I invited Alexis from www.fitnancials.com to share her best strategies on increasing your sponsored revenue. Here's what she had to say:
[Some of the links mentioned above are affiliate links, which means that if you choose to make a purchase, I will earn a small commission. It won't cost you anything extra, and you would be supporting my blog in the process – so thank you!]
Many bloggers and influencers forget about sponsored partnerships and don't realize the value and ROI of this monetization method. You can get paid a large sum for a short amount of work.
⋆ If you don't know what a sponsored post is, it's basically a promoted ad via a blog post, YouTube video, Instagram photo and more. Sponsored posts look very natural as the post is in line with the brand and influencer.
---
For example, a food blogger can get paid for posting an Instagram picture of a recipe including a brand of almond milk. The food blogger posts a finished recipe of a smoothie, featuring the almond milk. This is a great way for the brand to increase reach and get more customers.
In fact, I signed a five-figure deal this year that only took a couple of days to finish.
Here's a list of numerous ways to find sponsored partnerships to increase your income.
1. Join Sponsored Post Networks
Sponsored post networks connect brands with bloggers/influencers to partner on a blog post, YouTube video, or Instagram post.
There are plenty of sponsored post networks to choose from, but as a word of advice from someone who has used these, you take a big price cut.
This is because the sponsored network that is connecting you with the brand is getting paid, too. From experience, most of these sponsored networks pay you 1/3 of what you could be making directly with the brand.
So before reaching out to these sponsored networks, I'd reach out to the companies first.
Many brands will work directly with you. Some brands may tell you to apply to a campaign within a sponsored post network.
Applying and setting up your profile is very important on these networks. You need to make yourself stand out among a crowd. You can do this by listing out all of your strengths and putting a lot of emphasis on all the value you can provide brands.
Here's a list of the most popular sponsored post networks.
2. Create A Media Kit
A media kit is essentially a resume you'd hand the interviewer at a job, but for bloggers. Before you work with a brand, they want to see your media kit.
Your media kit will share important information such as your statistics, demographics, services offered, and more. Your statistics include things like page views, followers on social media, email subscribers, and more.
You could even go as far as sharing what brands you have worked with in the past, major publications you have been featured on, awards you won, and so on.
You can also include what you charge for each service (Instagram post, Instagram story, blog post, email to your audience etc), or communicate those separately, which will allow you to negotiate.

The media kit is usually a one-page PDF that allows brands to get to know you quickly. Brands are short on time, so you want to pack a lot of value in this media kit.
Or if you prefere the DIY route, you can create a media kit in Canva with templates that are already made or make it yourself via Microsoft Word.
I teach people how to create professionally designed media kits here.
3. Make It Easy For Brands To Contact You
This may seem like a given, but I've been on 100+ websites in my blogging career where the blogger has no contact information anywhere.
How is a brand going to reach out to you if they want to work with you? Some bloggers make it impossible. No one should have to go digging through your about me page for an email address. Brands do not have time for this.
Create a dedicated contact page and place it at the header and footer of your blog.
I even go as far as placing my media kit on my contact page, so it's easily accessible for brands. As I shared above, media kits are incredibly important and it's the first thing brands will want to see before working with you.
4. Contact Brands You're An Affiliate For
Many bloggers have a hard time finding who to work with and we often make it harder than it needs to be.
A simple way to find brands to partner with is by looking through what affiliate products and services you promote.
You already promote these brands and genuinely believe in them, so this is a great place to start. Any brand will have contact information on their website. If there's only 1 general contact email, I ask to get in touch with whoever is in charge of sponsored partnerships.
And since you're already an affiliate for these brands, you can ask if they would like to partner in an affiliate program + sponsored partnership.
This means that you get paid for a dedicated sponsored post on the product or service, as well as get affiliate commissions on your affiliate links. This is a win-win for both parties because you're even more motivated to make the most amazing and get as many eyes as possible on it.
Not all brands will want to work together via this method, but many do not mind. Make sure to clarify with the brands you are working on a sponsored partnership with if you can insert affiliate links.
If you're not an affiliate for a brand already and are partnering on a sponsored post, you can still ask them if you can run an affiliate + sponsored partnership.
I built my blog in college and graduated my senior year making $80,000 a year, in large part due to sponsored posts.
Sponsored posts have a tremendous ROI making this a great option for bloggers who want to make more money. Brands work with both small and large bloggers, but generally, the more page views and followers you have, the more you can charge. This is why it's important to consistently work on improving your following and traffic.
Are you wanting to make money blogging with sponsored posts? Do you have any questions? Leave them down in the comments.
---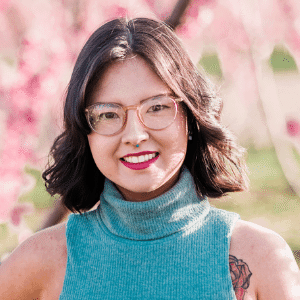 ⋆ Alexis Schroeder is the owner of FITnancials, a blog dedicated to serving women who want to achieve financial freedom and grow their online business. With budgeting and numerous side hustles, Alexis paid off over $40,000 of debt and made $80,000 her senior year of college.
---
If you want to make money blogging, also check:
Article Last Updated: October 2019
How To Increase Sponsored Partnerships And Make More Money Blogging Or On Instagram